Top 15 Equestrian Inspired Mother's Day Gifts (plus one to grow on!)
It's 5:30 AM. You're already bright-eyed and bushy-tailed.
After all, you're six years old and headed out to a horse show. Soon enough it will be time for walk-trot-canter. You're stoked. It's YOUR day! But yawning in the front seat is that selfless individual you call 'mom.' She totes your britches-clad bottom out to the barn, day after day. She wakes up at the crack of dawn to help you wash your little grey pony, stays until late, and god forbid if she doesn't take you back to the hotel to go swimming with your friends during the middle of the day. The pony mom is an under-appreciated breed.
Now you're older. Looking back, you can see just how much she sacrificed to give you an incredible childhood alongside that special pony. Regardless of whether your mom was a pony ring mom or not, you know how much she gave to you. Now, it's her day. Mother's Day is just around the corner, so be sure to pay her back well. We've scouted out some fabulous finds for your forever mother. Check it out: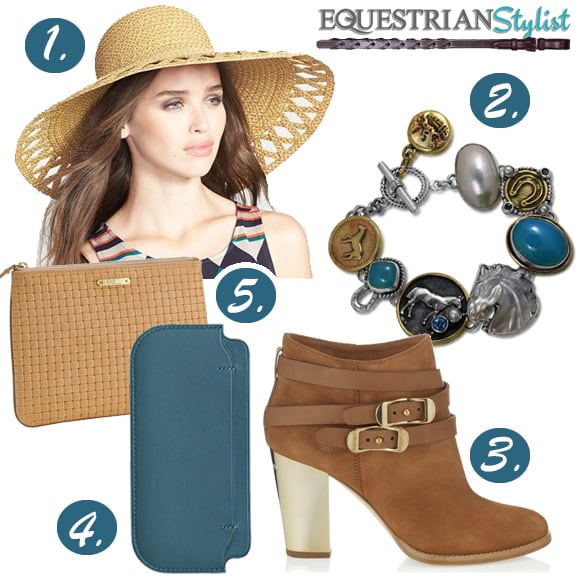 We love the thought of giving your mother a good sunhat and a great casual look so she can comfortably attend outdoor events in style. Okay, okay… and we are aware that you might be wanting some of these things for yourself, too. You don't have to feel guilty as long as you get her something too!
1. 'Maribel" Sun Hat, Nordstrom
2. Mars and Valentine Mother of Pearl Horse Head Bracelet, Caracol Silver
3. Melba Ankle Boots, Jimmy Choo
4. HigHtecH leather cover for iPhone 5 and 5s, Hermés
5. Sand All In One Bag, Gigi New York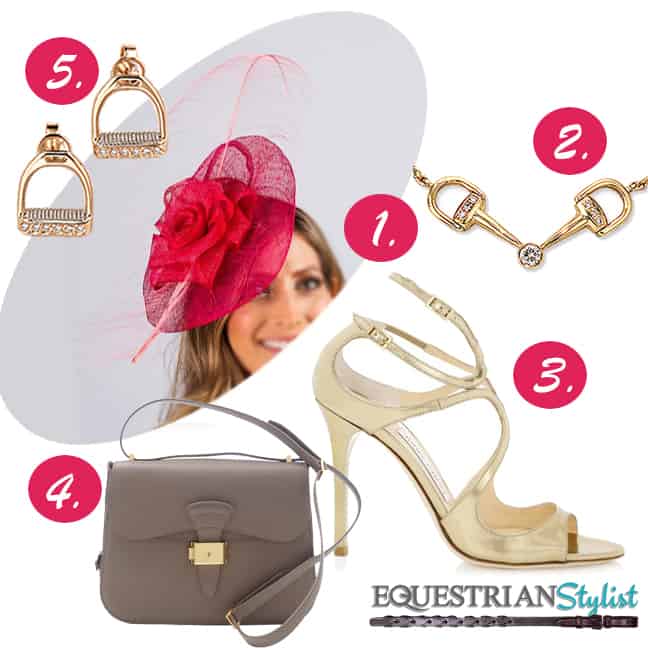 These pieces are great finds, perfect for derby day or any other semiformal event. Don't you love that fascinator?!
1. Gabriela Disc, del mar hat co.
2. Diamond Solitaire Bit Necklace, Ashley's Horse Jewelry
3. Gold Mirror Leather Sandals, Jimmy Choo
4. Precision Crossbody, Dressage Collection 
5. Diamond Stirrup Earrings, Ashley's Horse Jewelry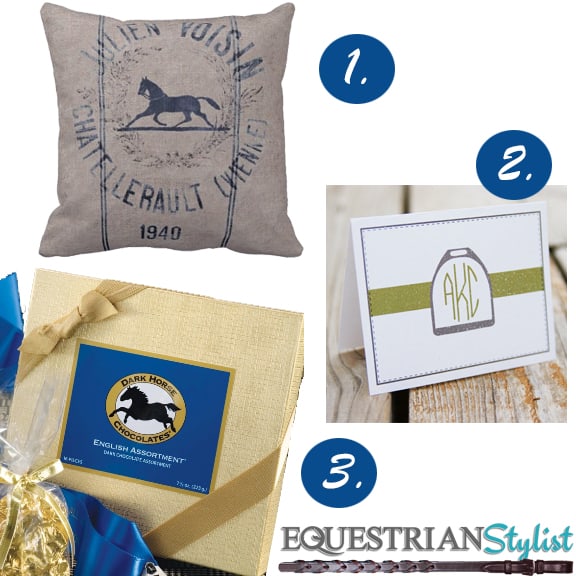 Maybe your mom's not into fashion per se,  but you can still give her some stylish finds. And these equestrian themed chocolates? How can that not be a winner? 😉
1. Cotton and Burlap Pillow, JolieMarche
2. Personalized Monogram Equestrian Stationary, SeeHorseDesign
3. Dark Horse Chocolates, Harbor Sweets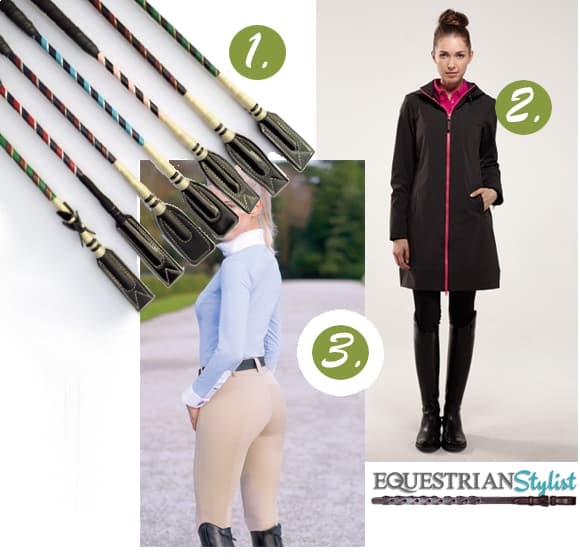 If your mom is a rider, we have some favorites to share with you, ( from the basics to the accessories) so check them out…
1. Custom Jumper Whip, Signature Spurs
2. All Weather Rider, Asmar Equestrian
3. Symphony Nero, Tredstep Ireland
We wish you the best of luck in finding that perfect Mothers Day gift to show her how much you care. She's been there for you through thick and thin, so she deserves the best!