This Week's Equestrian Etsy Picks Jan. 10, 2013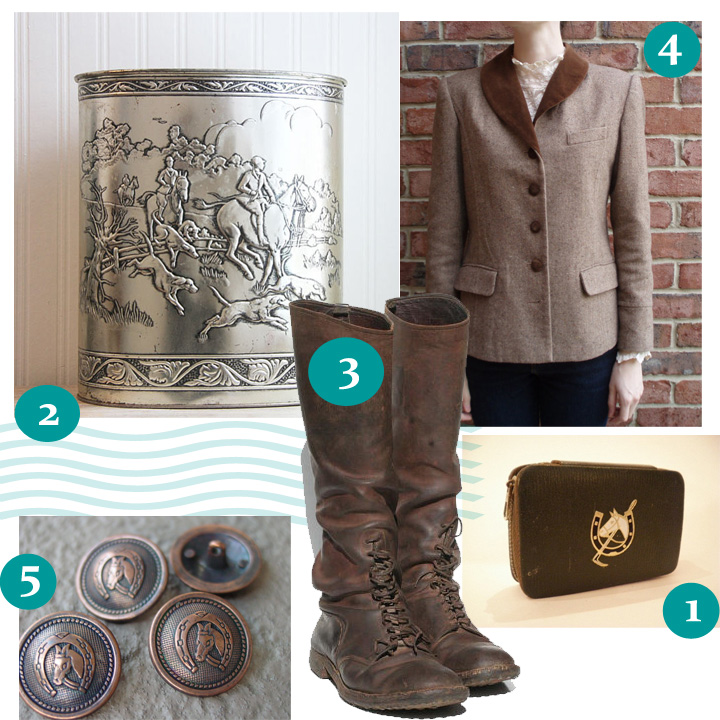 We are bringing back some traditional equestrian pieces from Etsy this week.  *Remember* Don't throw away your old riding boots … they are classic and can even be used as a home decor accent for your living room.  Spruce up an old blazer by adding some vintage equestrian buttons.  The mens grooming kit with the horse emblem and mallet is also a true classic.  Think traditional old-world with a modern flair.  Traditional tweeds and brass wears are in style.  Below are the links to where you can find these classic equestrian pieces on Etsy.
1) Vintage Green English Men's Manicure Grooming Pouch
2) Metal Trash Can Vintage Equestrian
3) Cabin Plank Brown Leather Equestrian Riding Boots
4) Equestrian Wool Pleated Blazer
5) Equestrian Genuine Copper Horse Head In Horseshoe Buttons
What are some of your favorite Equestrian Etsy picks?  Share with us… we'd love to hear them!