The Polar H2O Riding Gloves From Tredstep: Style & Warmth
From downtown to the farm, I'd like to show you how you can get much more use out of your riding gloves.  Tredstep just came out with these fabulous new Polar H2O gloves that are comfortable without being too bulky for the wintertime.  Winter gloves are a necessity, especially in places like the northeast this time of year.  Don't be afraid to pair these riding gloves with a fabulous equestrian handbag and a gold horse bit necklace for a classic evening out on the town: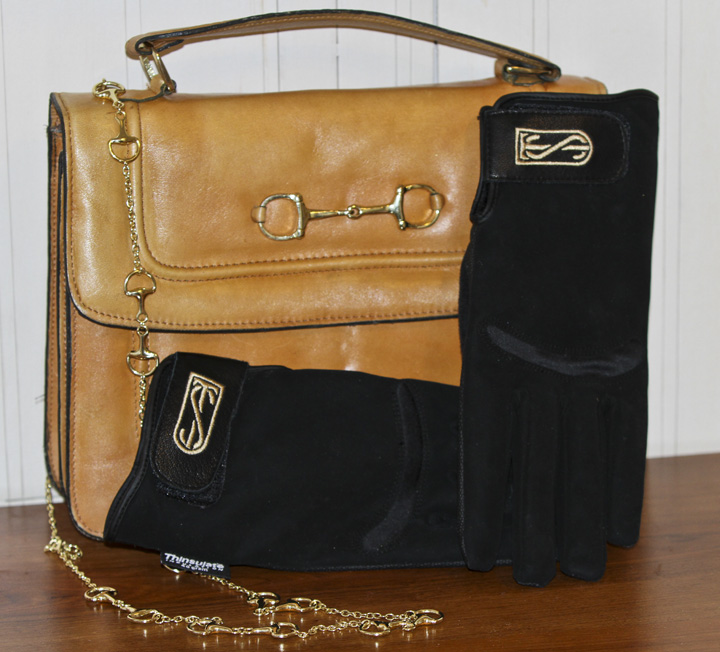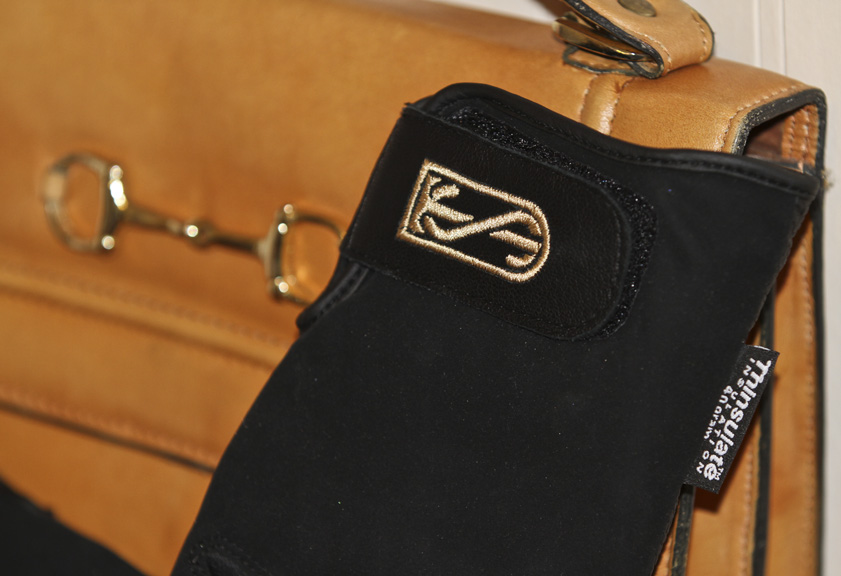 Tredstep has a very classic logo that looks nice with traditional fashion brands.  I paired them with a vintage leather handbag with a horse bit embellishment.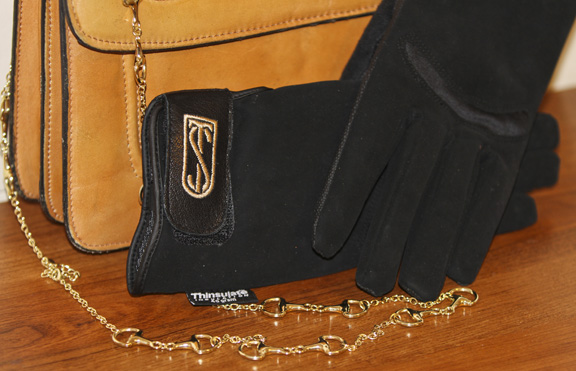 Because of the gold threading in the logo, I suggest keeping it traditional with a gold horse bit necklace.  This long horse bit link necklace is from Fornash.  It's great because you can double it up for a layered look, or wear it long.  I love how the horse bits in the necklace are a bit smaller which makes it pair well with the handbag without being too overwhelming.
Also, don't be afraid to mix and match black and brown.  I have featured many black & brown equestrian looks such as this one Here.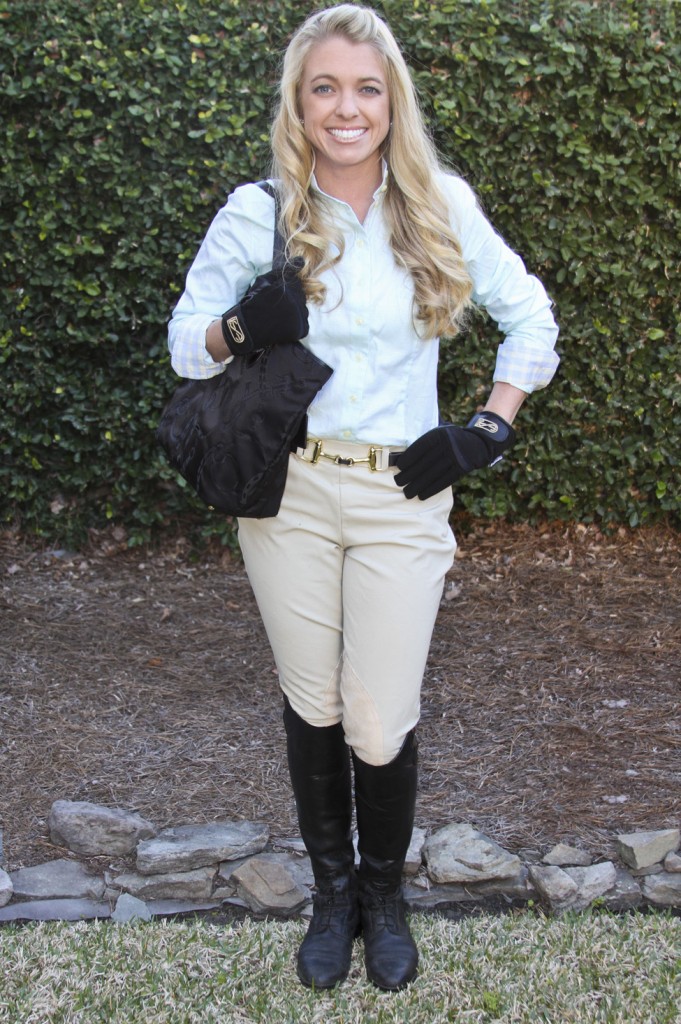 Along with wearing the Tredstep Ireland Polar H2O gloves to your downtown destination, they are highly functional for the farm.  In being 100 % waterproof, these gloves are not too bulky and allow riders to grip the reins effectively.  Above I am pictured wearing an Essex riding shirt, Trainers Choice Breeches,  Ariat Challenge Field Zip boots, and a Ralph Lauren black equestrian printed tote.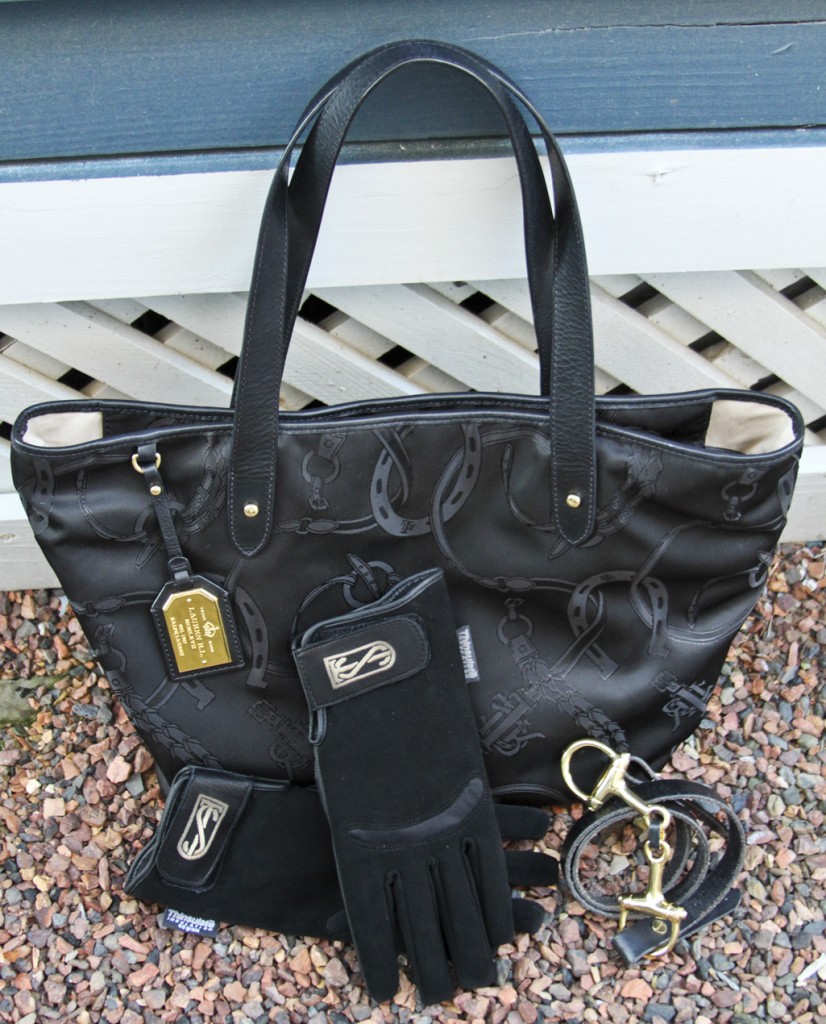 It's time to start pairing riding gloves with horse bits and equestrian handbags to wear from the farm to downtown.  For more information and to check out the Polar H20 from Tredstep, please click the following image: