Sweet & Simple: Henry Brown Tote & Jack Wills Polo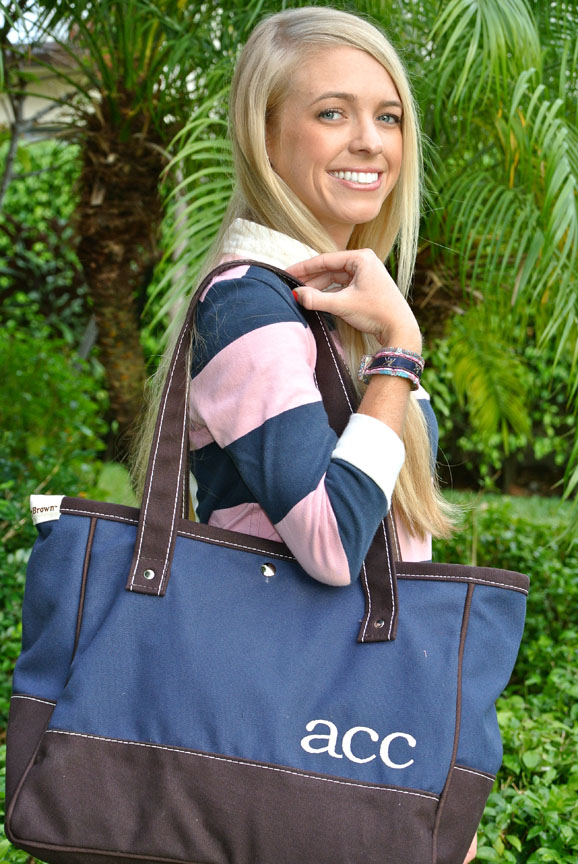 I just fell in love with this new homegrown, straight from the Bluegrass, Kentucky brand called Henry Brown.  This is the new "Kelly Carry All" tote is sweet & timeless and it can fit everything from your riding helmet to overnight clothes.  It's really a great bag to put your riding gear in after a long day at the horse show.  The straps are very durable and comfortable.  Unlike many totes, you can carry heavy items in this tote and it won't hurt your shoulder.  All Henry Brown totes are handmade in Kentucky by skilled crafters.
I am also featuring a Jack Wills Rugby Polo with this look– The navy and pink stripes look really nice together with the tote tying together a New England prep-inspired Equestrian style.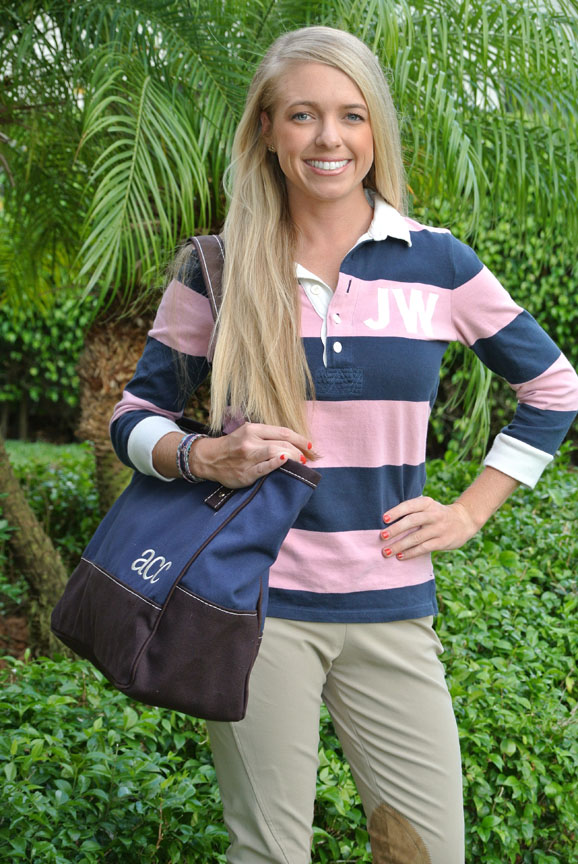 Henry Brown will also monogram your tote however you wish.. I used my initials "acc": the lower case monogram is simple and sweet.  This tote is classic and sophisticated: Sport this bag to the barn or to the mall!  I love the look and style of this bag and it truly brings a piece of the Bluegrass state into my arms in South Florida.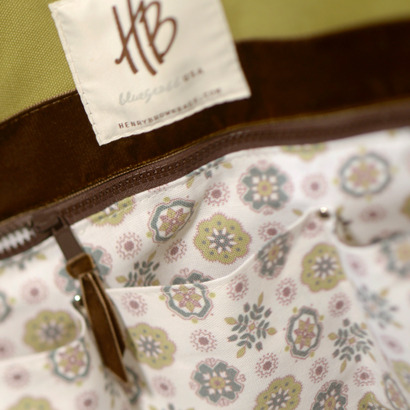 The inside of the tote is lined with brown velvet and printed in a vintage inspired English floral pattern.  You can tell this tote was made with care– the quality and feel is absolutely fabulous.  Be sure to check out more equestrian style inspired accessories from Henry Brown (I also really like the "Charlie" Bucket Bag), they make great gifts or…to  just spoil yourself 😉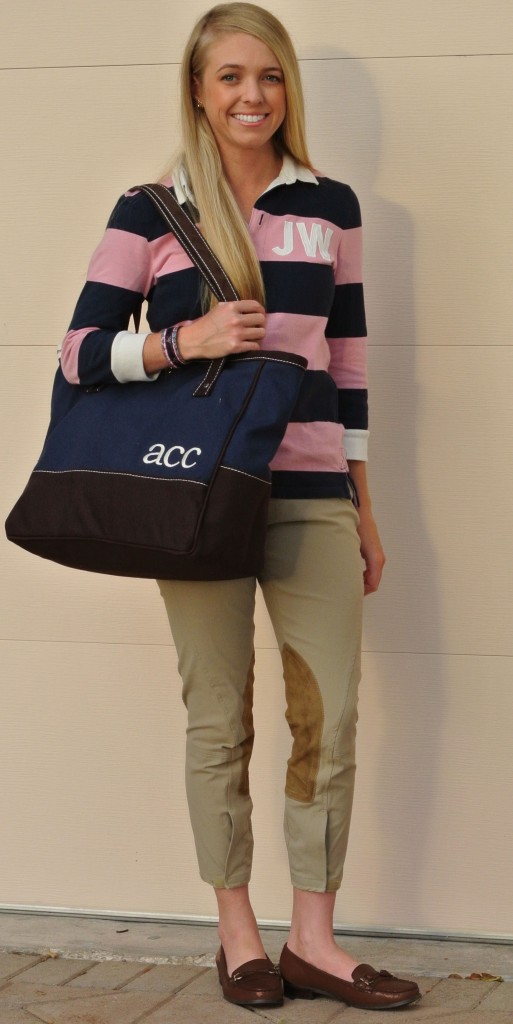 * Everything That I Wore with the Henry Brown Kelly Carry All Tote:  A Jack Wills 3/4 pink and navy Rugby polo.  The pink and navy stripes really make this look a casual preppy after-riding outfit.  I like the college-rugby style staying comfortable and simple after riding.  I also wore classic Tailored Sportsman low rise breeches and Etienne Aigner Luxe horse bit loafers along with a Kiel James Patrick printed horse silk bracelet as a simple accessory.  This look is sweet & simple keeping a traditional New England Prep-inspired Equestrian style.