Springtime Brights at Skiffington's Boutique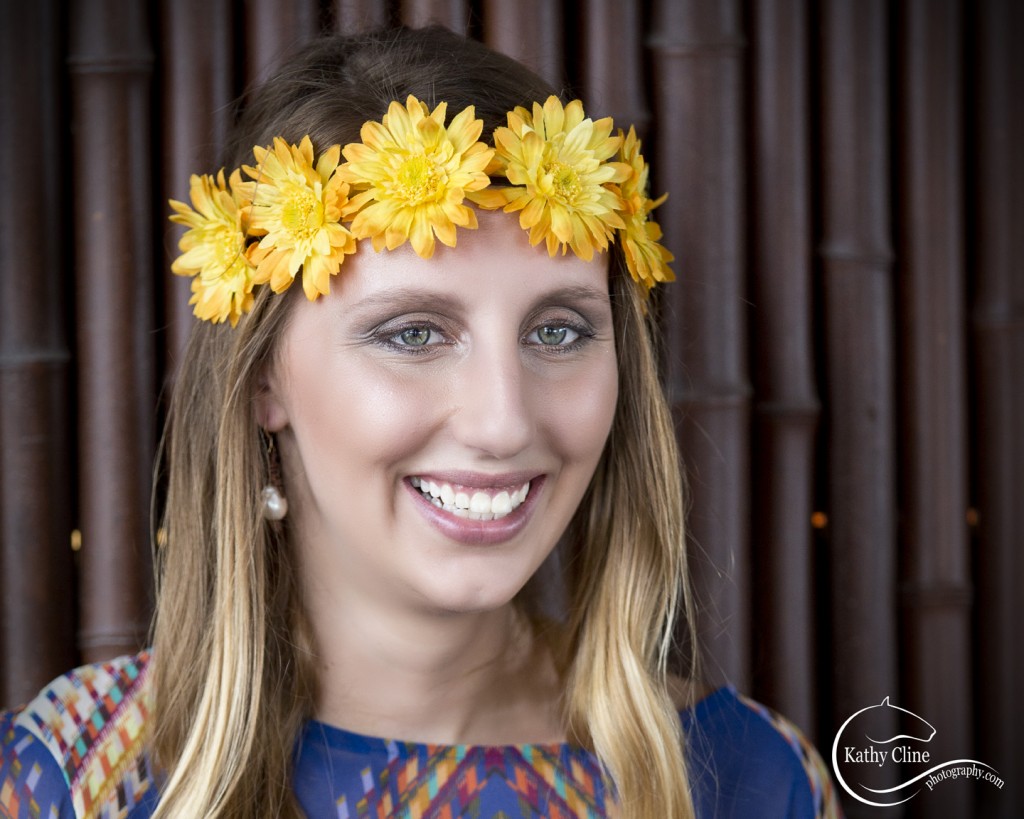 Madison, from Skiffington's Boutique at the Winter Equestrian Festival, looks fabulous in brights.  It's sunny and warm in South Florida all year 'round, so wearing shorts to the horse show is practically a given. The brighter the better– especially in the Springtime. Dressing up with your pooch is pretty standard in Palm Beach as well, so whether you pair him or her with a matching collar and lead or add a fancy hair piece to match your outfit, it's definitely appreciated (at least we think so!)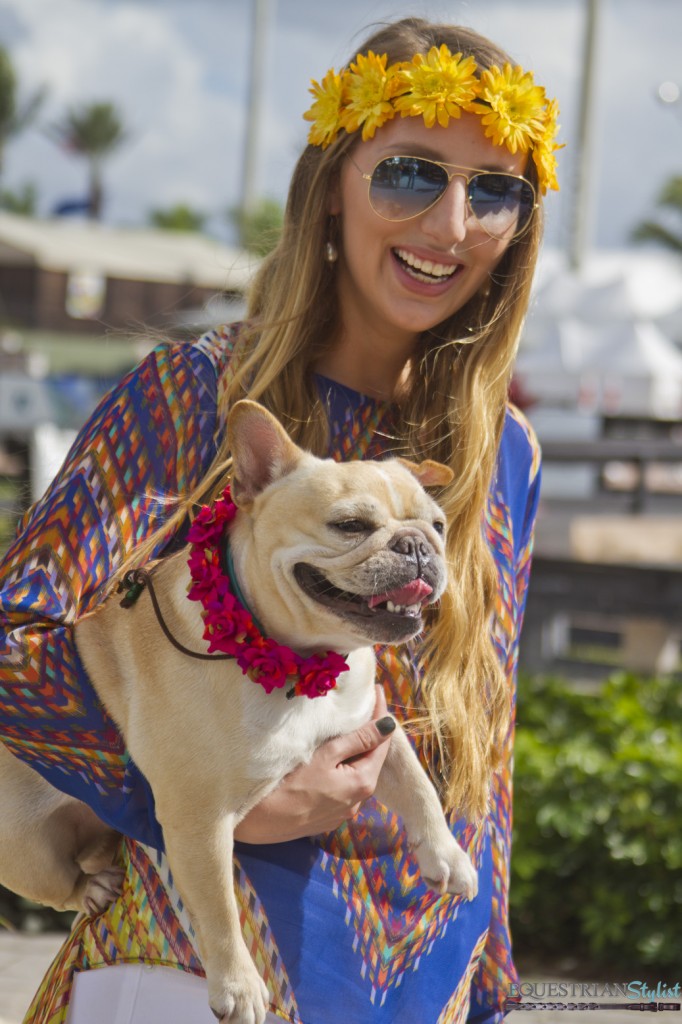 A pair of Ray Ban sunglasses complete the look with a perfect shade of blue. It's a great hippie-flirty look for a sunny day in south Florida.
The Look:
Bright patterned scarf top by Alexis, White shorts by Henry and Belle, Flower headband (and collar) by: That Madonna Girl Halo. Handbag: Precision Crossbody by Dressage Collection. All items can be purchased at Skiffington's Boutique.
Hair & Makeup by Chelsea Shea-Hodges of Charleston, South Carolina.