A Few Snapshots from USEF National Show Jumping Championship
Equestrian Stylist had a fabulous time spending Saturday Night Under the Lights at Winter Equestrian Festival's 2012 USEF National Show Jumping Championships and Selection Trials for the U.S. Show Jumping Team for the 2012 Olympic Games.  Walking around the Winter Equestrian Festival at night is always exciting with new fashions, art, vendors, food, and fun!
We came across the lovely "Venetian Princess" horse statue covered in seashells.  It's absolutely gorgeous as spectators pass through to the International Club.  This piece truly states a typical equestrian style work of art for south Florida.  This masterpiece combines both beach and horse in a beautiful, sophisticated way.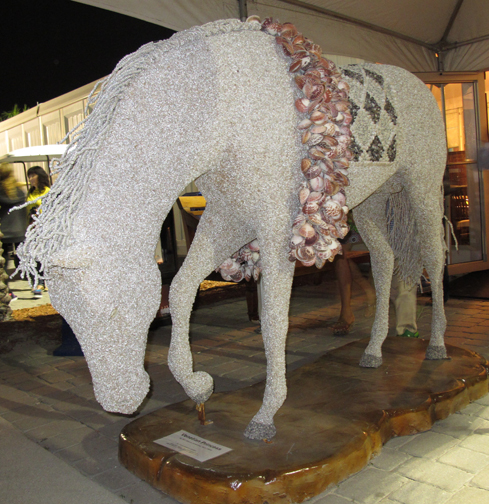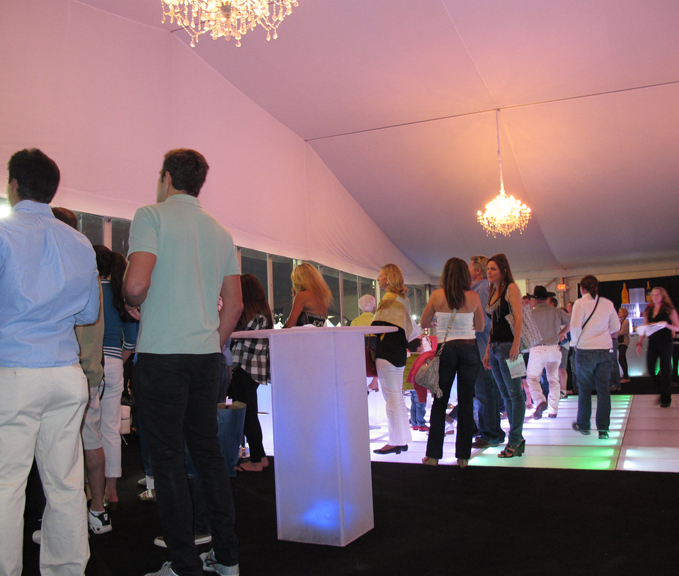 The Wellington Club offers a unique environment to watch show jumping from a trendy perspective. This up-beat environment is fun for those who wish to sip on a cocktail, mingle, and enjoy the fabulous view from above through full-length windows.  It is nice to see Winter Equestrian Festival "jazzing up" the venue with classy areas for those who want to dress-up for nighttime events.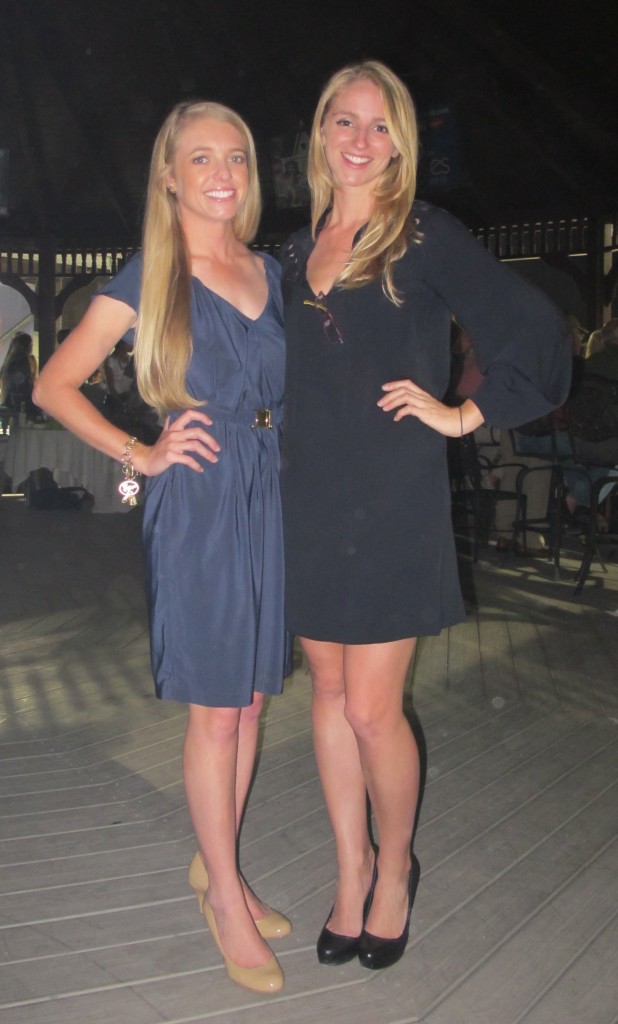 What we wore: Navy dresses and classic closed-toe pumps.  Classic, yet simple for a high-end affair for this $200,000 purse event.  Many spectators wear jeans, however dressing up for events like these is much more fun in a dress!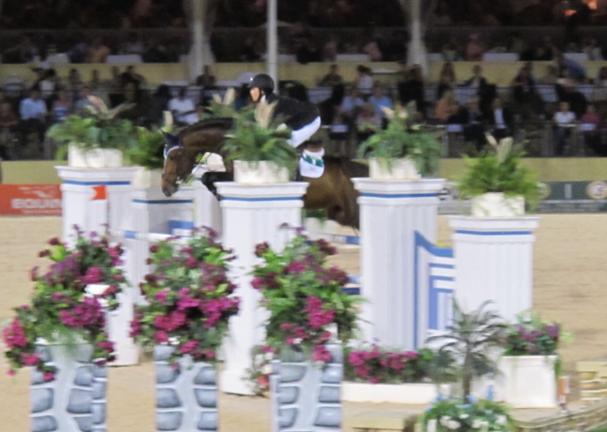 Jumps were beautiful with blooming purple flowers and stone standards.  Pictured above is Brianne Goutal aboard Nice De Prissey.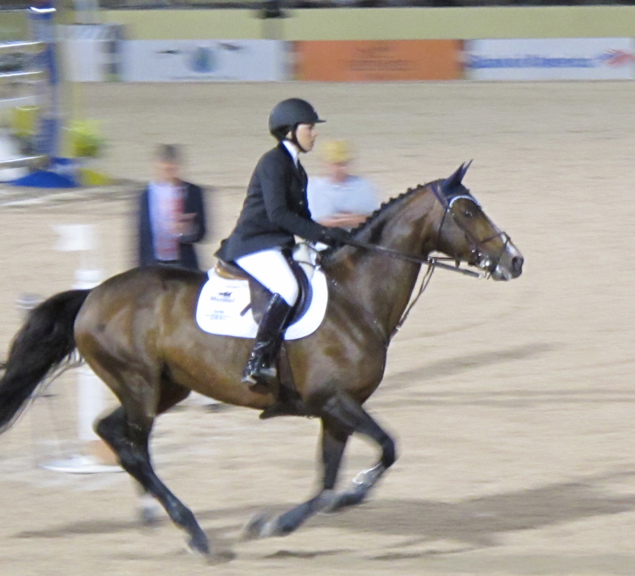 A beautiful pair in a sophisticated show outfit with a matching bonnet.  Brianne and her horse are in perfect form in the middle of this line, both coordinated in style.  Both rider and horse are in full concentration.  Goutal placed 15th in this event.  Ashley Cline from Equestrian Stylist grew up riding pony hunters several years ago with Brianne, so we are thrilled to watch her come this far in her show jumping career.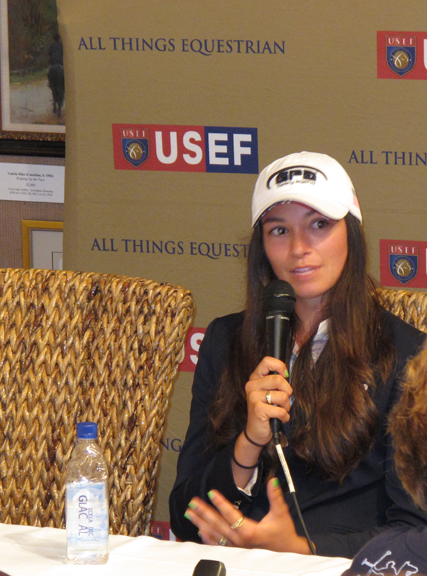 Reed Kessler speaking about her shared victory with Margie Engel.  At only 17 years old, she rode horse Cylana to this is a huge accomplishment.  Note: Check out her lime green nail polish… What a trend-setter!
We hope you enjoyed this glimpse from the Saturday Night Lights Winter Equestrian Festival event: USEF National Show Jumping Event.  At Equestrian Stylist, we want to inspire you from our findings along our journeys in the equestrian community.  Thanks for stopping by!