Show Ring Style at the Pony Ring: Featuring Bows-4-Shows
Have you been to the pony ring lately? You've probably noticed the trend: little riders with BIG bows. Just like those impeccable small ponies, children's show bows seem to get fancier every year! We caught up with Kit Menis, the founder of Bows-4-Shows, to feature the latest in pony-ring bows.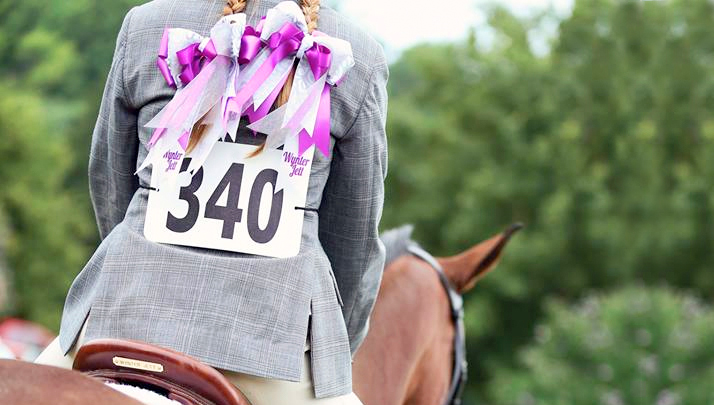 Wouldn't you love your child to strut into the ring with monogrammed bows in her favorite colors? Check these out!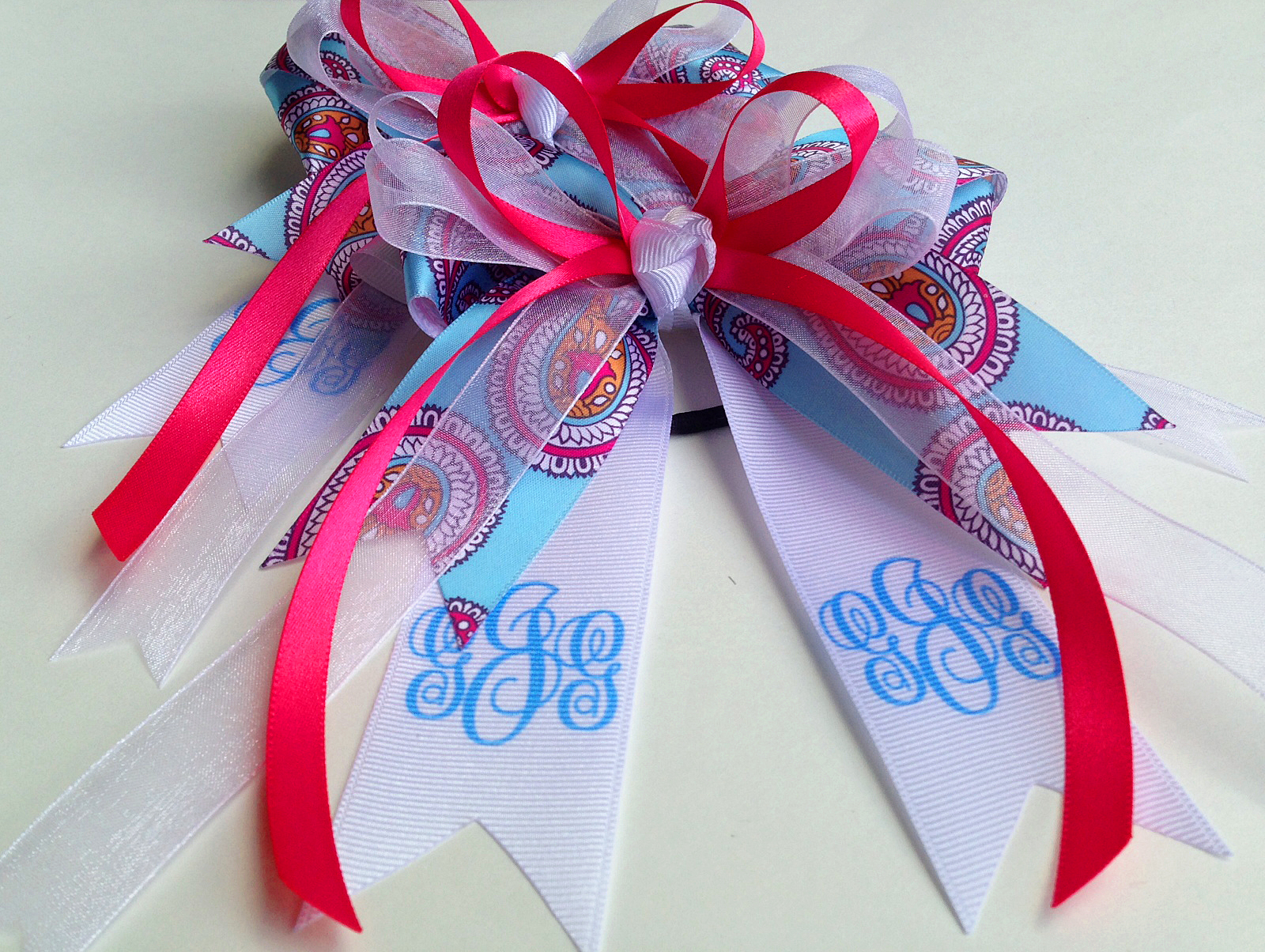 Or why not rep your barn colors and logo with bows like these?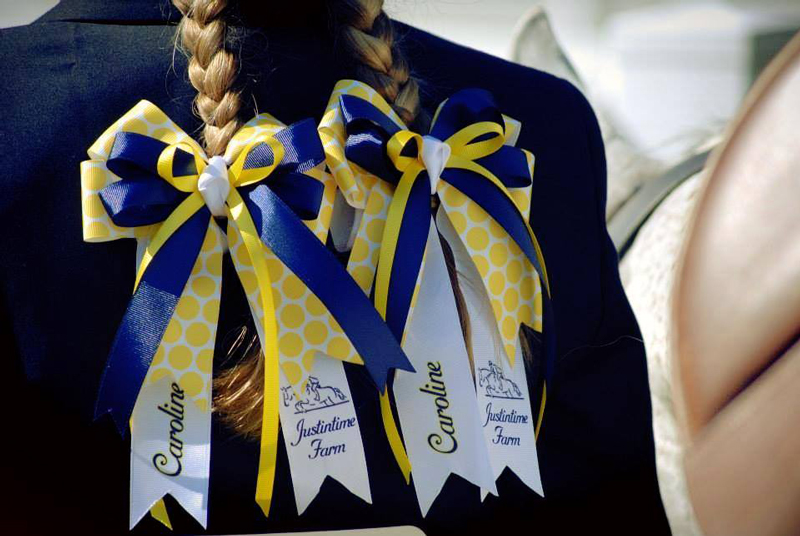 As their slogan says, Bows-4- Shows are always in the ribbons. While there's no guarantee that you'll end up in the top ten at  next year's Pony Finals, you can still be assured that you'll bring back some ribbons. We are absolutely in love with these custom Pony Finals bows: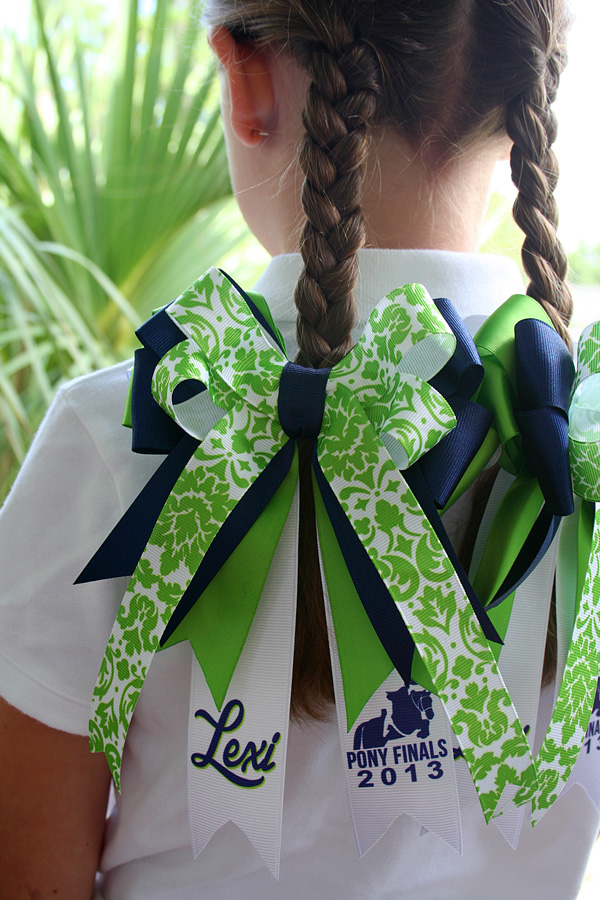 So visit Bows-4-Shows online before you and your little one head out to your next show. Who knows? They may just be your new lucky charm!