Riding Boots with Comfort & Style: Ariat Challenge Field Zip II
The Ariat Challenge Field Zip II is my favorite riding boot for the 2012 new year for both comfort and style.  Growing up riding and showing on the "A" Circuit, quality and style are two top requirements for riders in tall boots. Considering I have grown up in custom riding boots my entire life, I hesitated to try stock riding boots…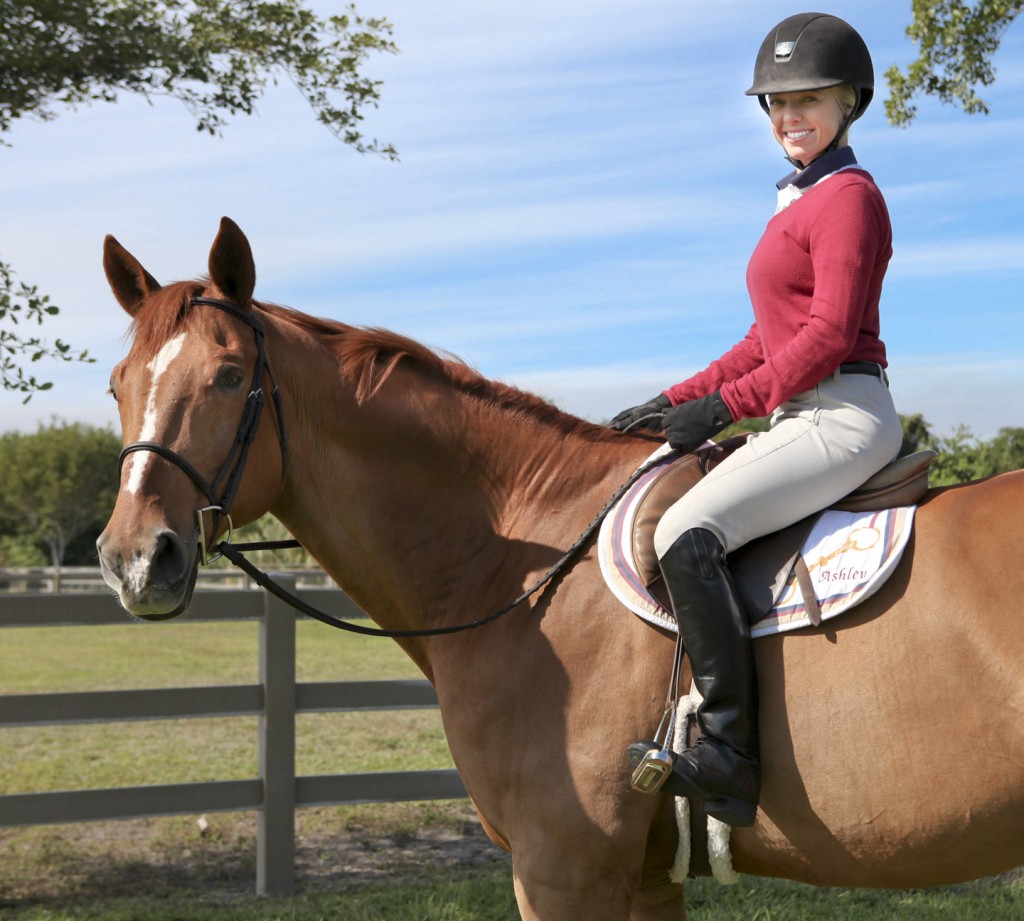 In the past, problems occurred for me with sizes of riding boots because of the following:  My large foot size (size 9), my height (5'4″), and my thin calves (12.5″).
Determined to find a stock riding boot to fit my requirements, I searched Ariat.com extensively.  After a quick call to Ariat, they knew EXACTLY what size and style to fit my profile needs.  When the boots arrived at my house, I quickly unwrapped them right out of the box and immediately zipped them on.  They fit me like a glove instantly!
Now for the Fun part…
My Size:  Ladies shoe size 9, Medium height, Slim Calf
Comfort: The  soles of these boots are like walking on pillows.   Ariat's ATS™ technology helps support the foot while walking, and in the stirrups.
Breaking in the Boots: 
1. I wore them around my house one night (okay maybe I danced around a little bit too just for fun…)
2. One day of riding- 5 horses later, No Blisters! (How can a brand new pair of tall boots not give you a blister?  I believe it's Ariat's secret recipe.)
3. The third day, they were soft and supple!
Style : This boot can definitely go straight to the "A" Circuit Show Ring: the refined styling, high Spanish cut, contoured fit, stitch work, and elegant piping detail really defines elegant style.  The toe punch design is classic and simple: great for equitation and hunter riders.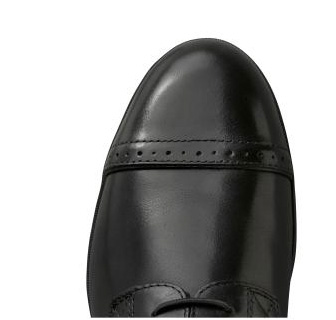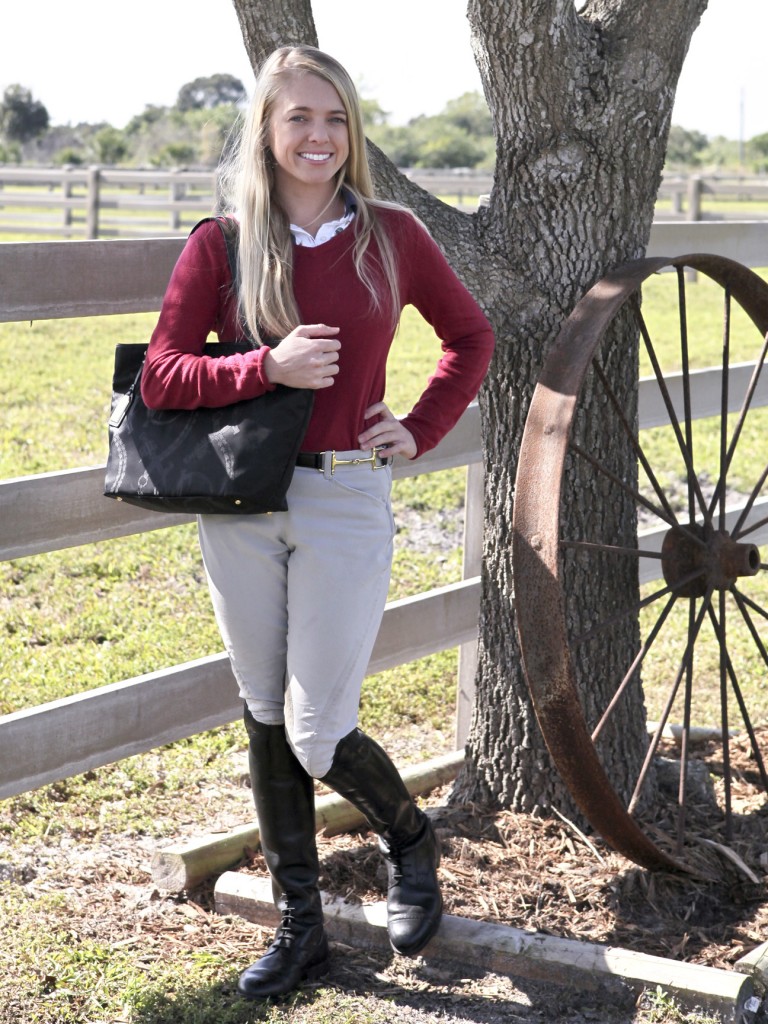 As you can see, these boots are stylish enough to go from riding to shopping.  If you are not a rider, but love the "equestrian fashion look", they are extremely comfortable and much more affordable than some riding boots found at your major retail stores.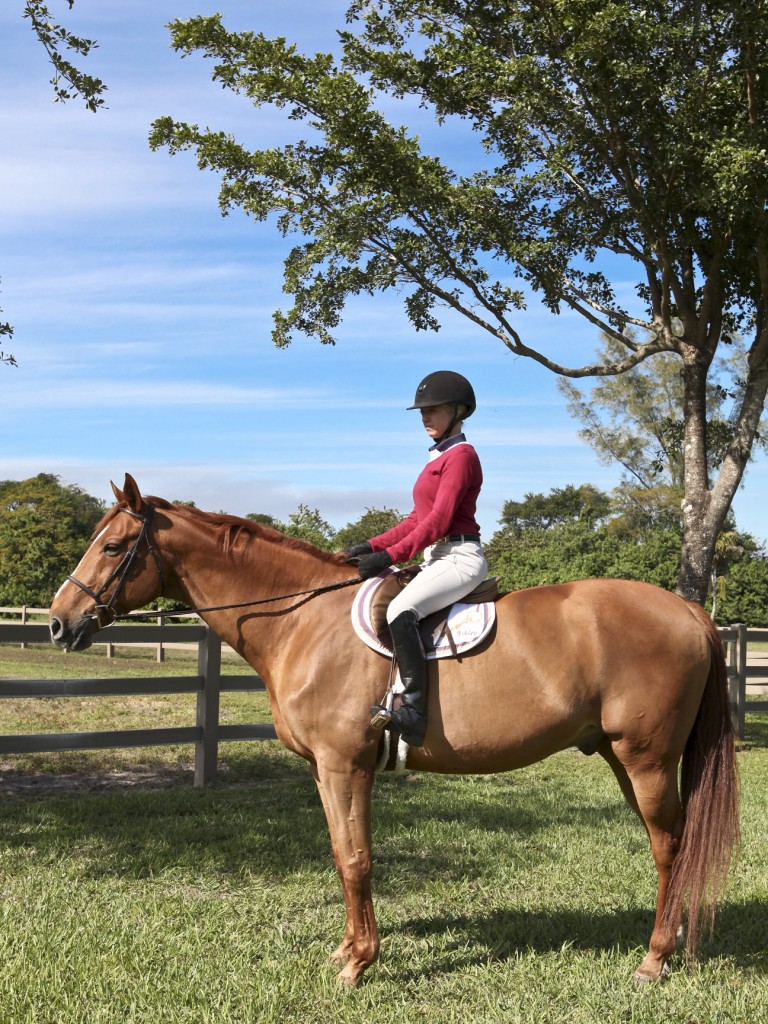 The Challenge Field Zip II boots are a perfect height: hitting behind the knee correctly and allowing enough room to relax the heels down into the stirrups.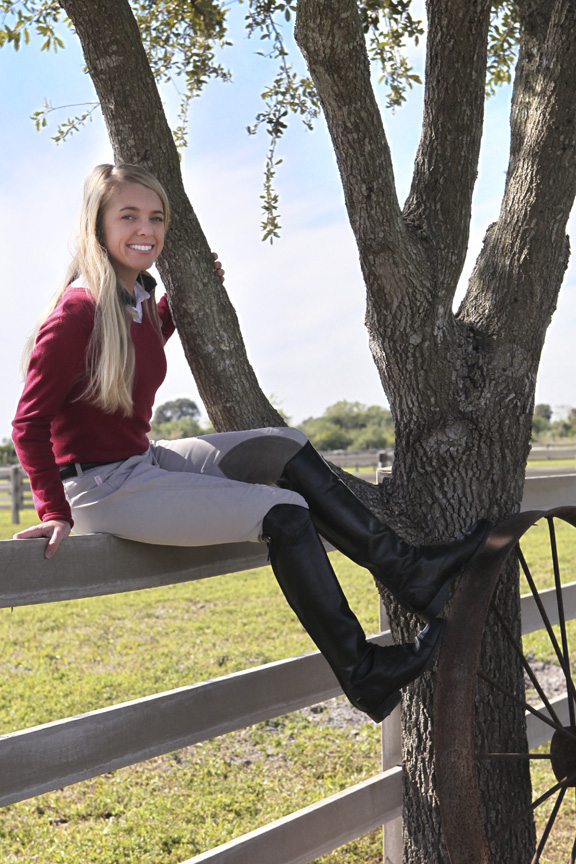 At an extremely affordable price of $399, the Ariat Challenge Field Zip II is a great riding boot for the rider or fashionista looking for comfort and elegant style.  In summary, I am extremely impressed with Ariat's customer service, style, and exact fit.  I highly recommend these boots for anyone and any level equestrian.  For more information, please visit: Ariat.com