Pink and Preppy Equestrian Style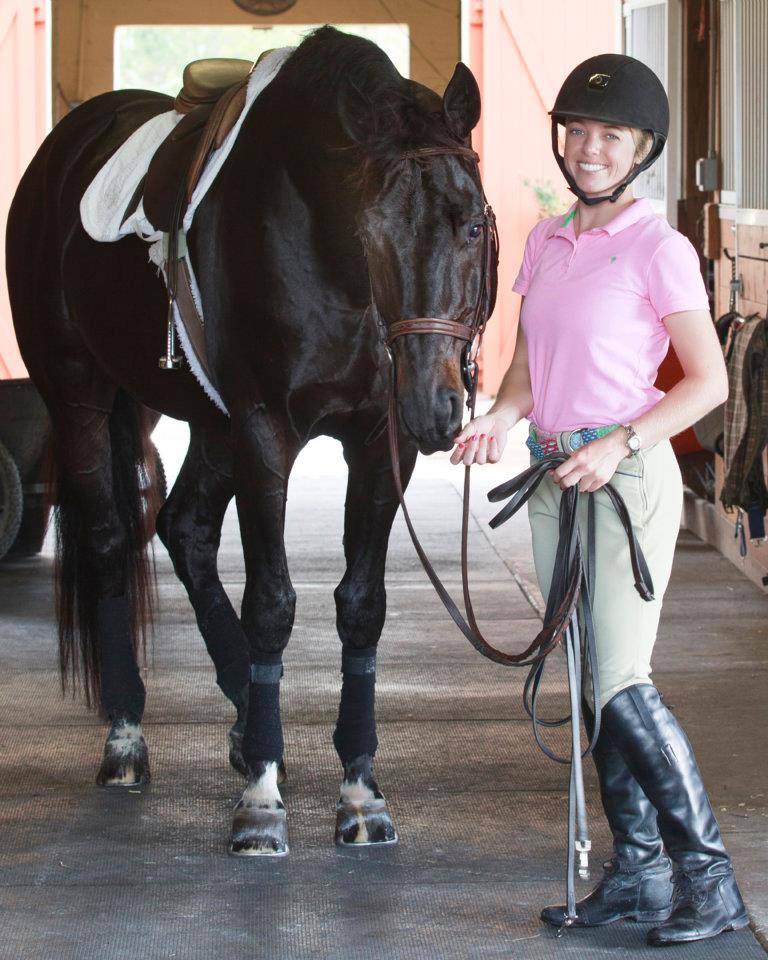 Meet "Lebron". He is a dark bay hunter stallion in Wellington, Florida. He is absolutely stunning with beautiful suspension. Formerly he was a Dressage horse, but now transformed into a beautiful Hunter horse who is ready for the show ring. I have fallen in love with Lebron, to make a long story short. He is the most gentle and calmest stallion I have met.
I love wearing pink polos on dark bay horses. I was feeling extra "preppy" for the day and threw on my Vineyard Vines patchwork tie belt over my breeches. *Remember* Always tuck your shirt in to your breeches when you ride, it really cleans up your look. Your equitation will improve if you do, trust me!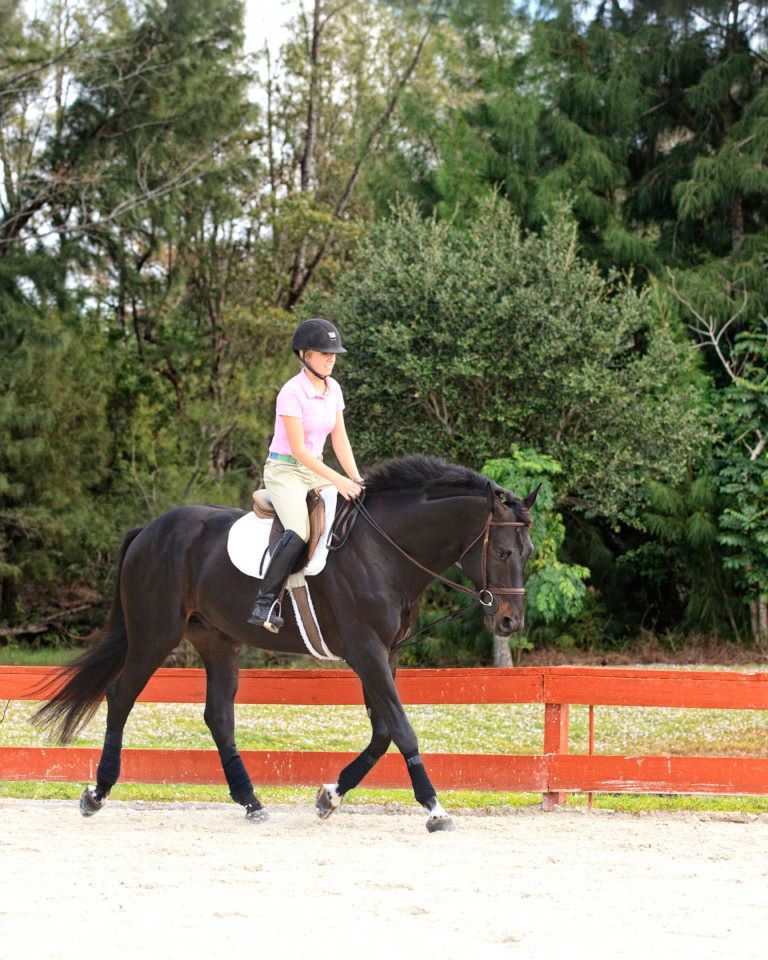 I school in draw reins to keep the horses collected as a guide on the flat.