Needlepoint Horse Loafers: A New Look for Fall Fashion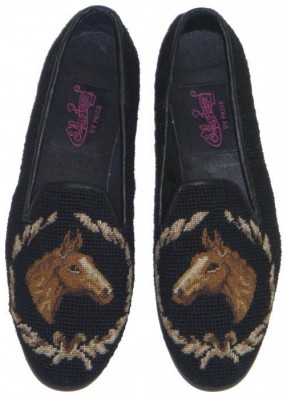 Love equestrian style?  Already have a pair of great leather riding boots for your fall wardrobe?  Looking for another great shoe to turn to when you've been wearing those boots out?  Check out the Needlepoint Horse Loafers by "By Paige".  These horse head needlepoint shoes are adorable.  I recently tried these on in a store, and they were very comfortable!  What a great shoe for a Fall Equestrian outfit.  Wear these with riding pants and an oxford to look preppy with an equestrian flair.
I would pair it with a look like below from Rugby:
Happy Shopping!  Love, The Equestrian Stylist.