Mint Colored Skinnies n' a Fox Printed Top: Equestrian Style Spring
Hello friends!  Meet Alicia Butler.  She is tall, blonde, beautiful, and has been riding horses since she was a little girl.  This past weekend, we attended the Charleston Trials Steeplechase  Without going too-dressy, we coordinated her outfit to fit the steeplechase scene just so.  After digging through my closet, we picked the perfect fox printed top to go with Alicia's new mint colored skinny jeans.  Drinking Mint Juleps in Mint Skinnies is perfect for Steeplechase Races! Take a peak at what we came up with to complete the look: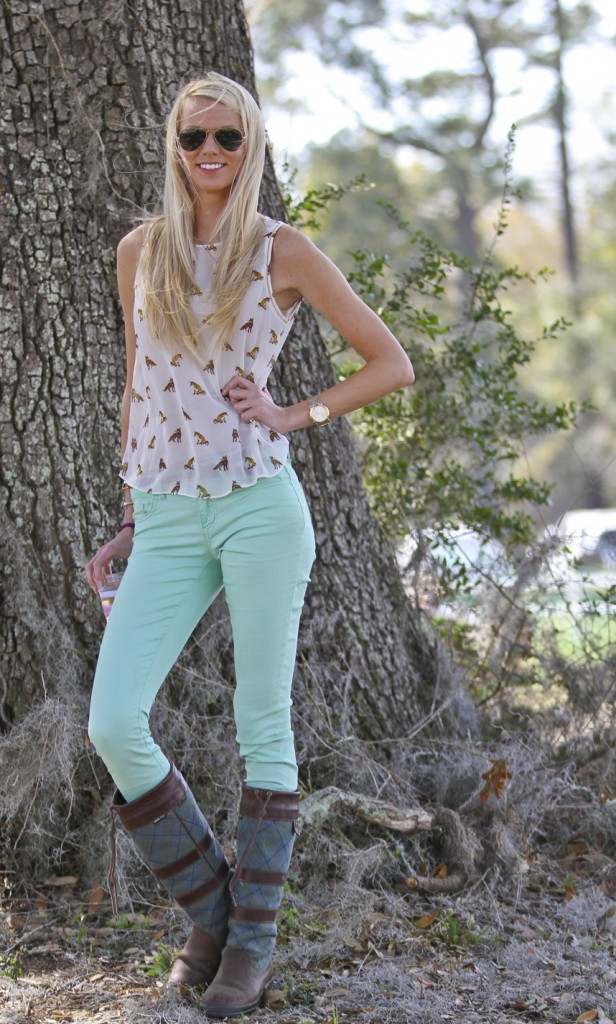 Sunglasses: Aviators by Ray Bans
Watch: Two-Tone Mid Size Watch by Burberry
Top: Printed Fox Beaded Top Zara .
Jeans: Mint Skinnies by The Impeccable Pig in Charleston, SC.
Boots: "Carlow" Boots in Galway River by Dubarry (on Sale now!)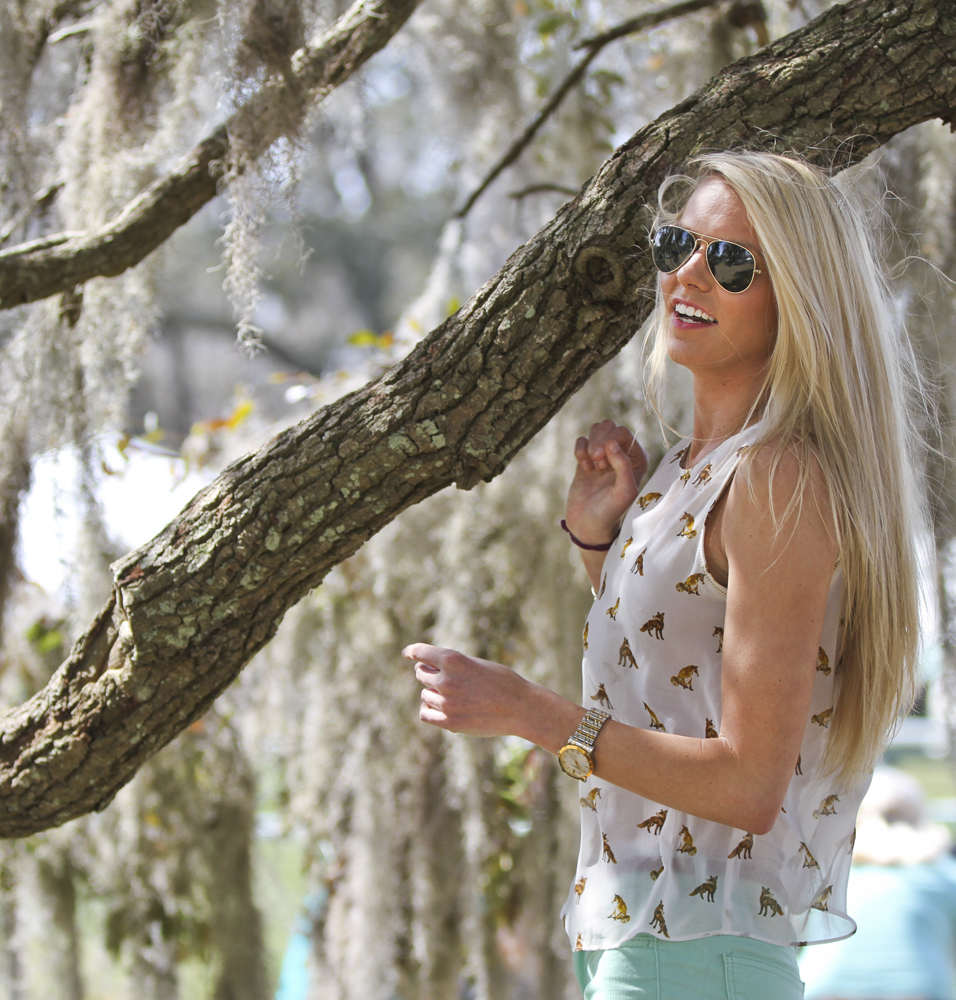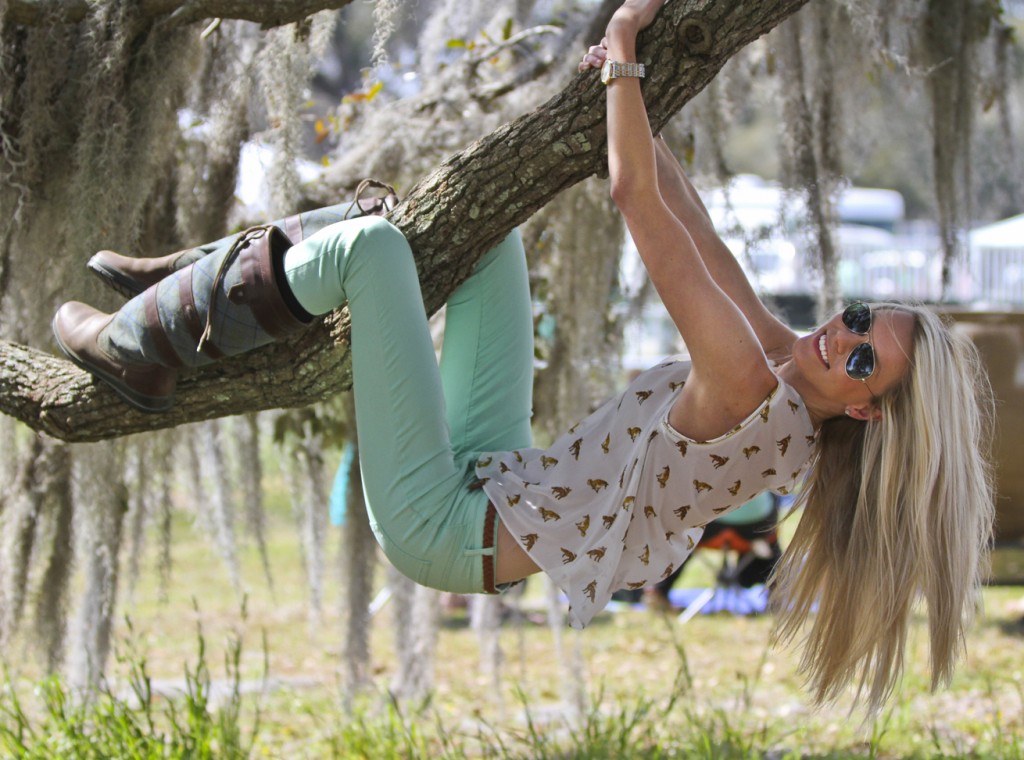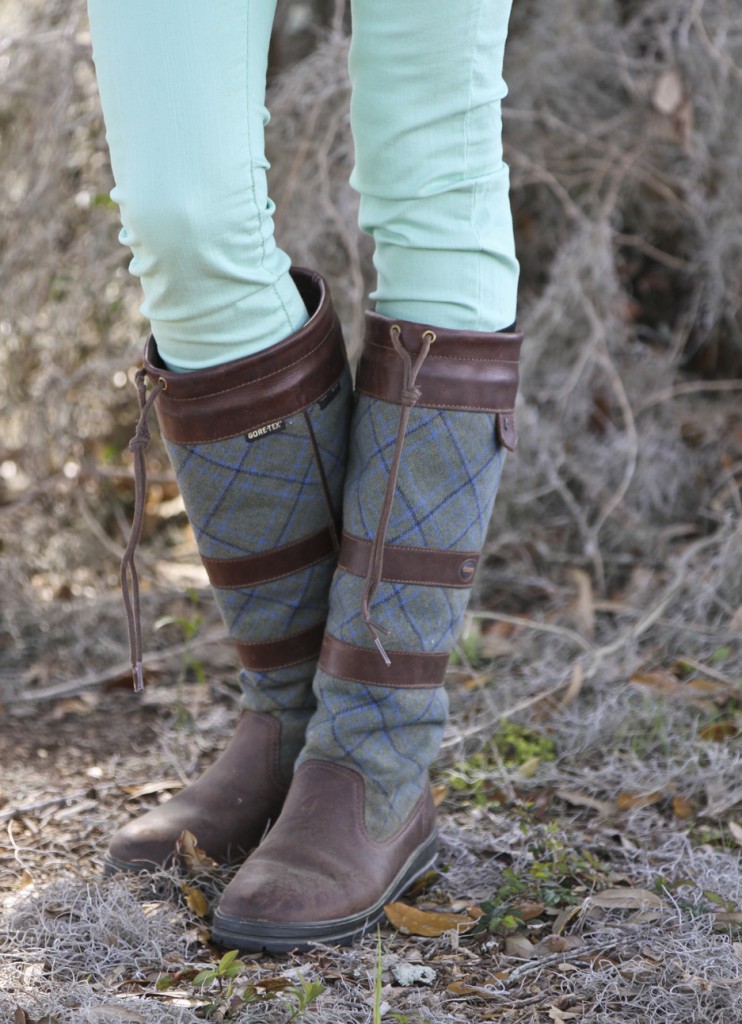 Steeplechase races are a blast… Whether you are tailgating at a bar-b-que or toasting champagne in the VIP tent, dress for your party…in what you will be comfortable in.  If you are the girl who can walk in wedges all day in a pretty in pink Lilly Pulitzer dress, go for it!  However, if you're a barn gal and adventuring around the track, you might want to rethink your shoe choice.  You can look just as good in some muck-proof boots, a printed top, and skinny colored jeans for this Spring.  Keep those boots around ladies… they never go out of style!