Mens 2013 Summer Style Trends
A big trend this spring/summer is classic styling coming back with a more modern facelift.  A big help has to do with Great Gatsby releasing, but style has also a huge influence on this.  The two big companies at the forefront are: J.Press launching their new youthful line called "York Street".  Next is Brooks Brothers launching "Red Fleece",  "A youthful take on Brooks Brothers classic styling".  Think College- Ivy league Prep.  If you enjoy playing corn hole, attending polo events, and sailing on the Cape, this line is right up your alley.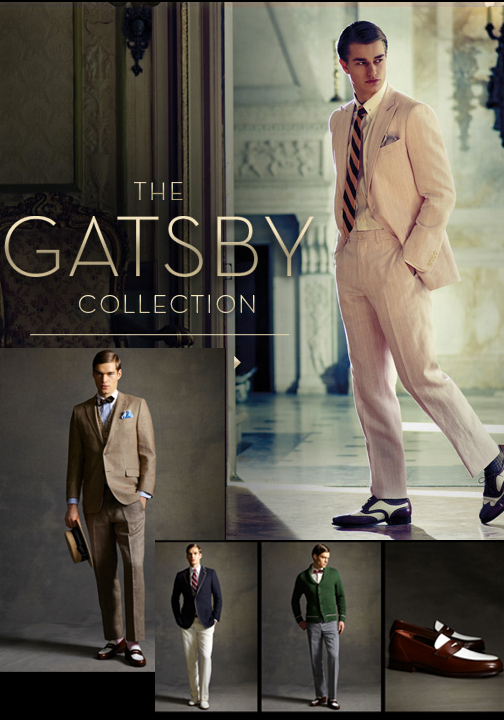 Brooks Brothers also recently launched their Gatsby Collection, which features clothing from movie.  Everything from the iconic Pink Linen suit, to spectator wingtips and straw boater hats is featured in this line.
From cable-knit cricket sweaters to sporty striped shirts,  golf jackets, cropped pants and the gibe is over the top preppy, and daring to be dapper….  Hey guys, are you styled up for Summer 2013?  Lets hear your thoughts…