Meaghan Stevenson Matches Her Horse in Horseware Ireland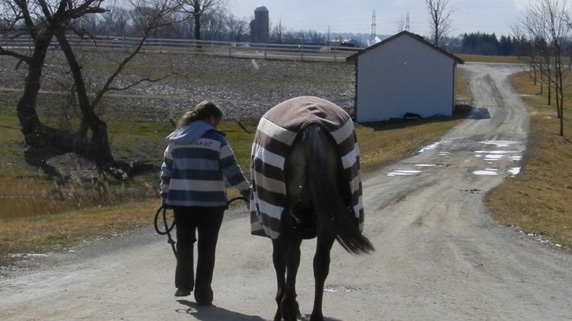 If you could match your horse, what would YOU wear?  Meaghan Stevenson of Only Equines has been riding horses for about 8 years now.  She raised her current Appaloosa filly "DeeDee" and trained her since she was just 6 months old.  We are featuring Meaghan this week for her great sense of style for coordinating with "DeeDee".  Meaghan's equestrian style is described as laid back and comfortable.  She likes to ride in polo shirts and breeches during the spring and summer months, and in the winter she wears her Horseware Ireland fleece jacket.
Meaghan's Pick: Stripes.
Meaghan "loves stripes" and decided to purchase the cooler for her horse, and then bought the fleece jacket so she could match.  "The cooler fits my horse perfectly, hugs her shoulders and has great front closures, the surcingles are easy to do up and colors are elegant for horse cololers.  The jacket is very warm for riding and also comfy, not bulky at all," she explained on the Horseware Ireland horse cooler and ladies jacket.
Current trends today show that matching your horse makes sense.  Whether you are walking next to him or riding him, coordinating your style is much more fun and makes the look more unified and appealing to the eyes.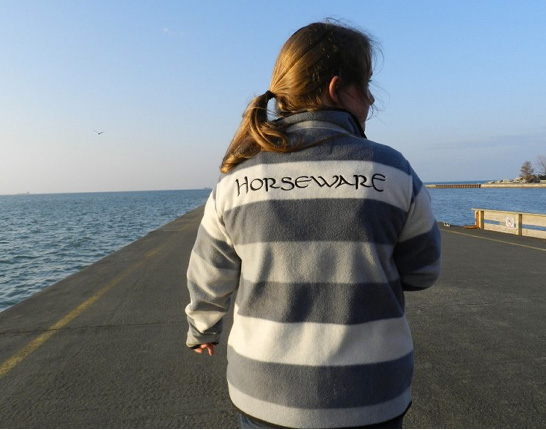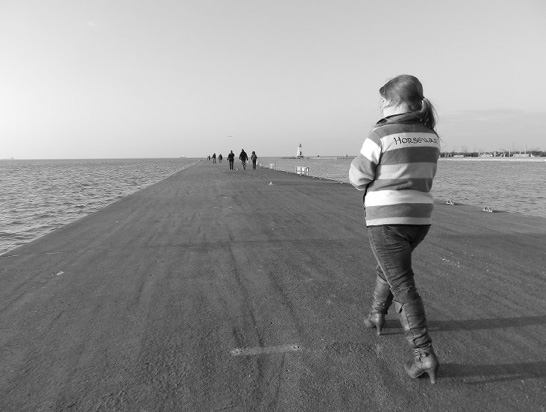 Meaghan is currently 21 and in school for business sales/marketing while she continues working with horses.  She is looking forward to showing this upcoming season in Ontario, Canada.  Best of luck to Meaghan and special thanks to her for letting us enjoy these fabulous equestrian style photos.