Caracol Inspired Jewelry Giveaway
Hello March Madness! It's time to announce a fabulous giveaway/contest to our favorite fans and followers! Enter to win a Cadena Chain Bracelet in Leather from Caracol Inspired Jewelry. In order for your entry(s) to count, please follow the instructions below:
1) Sign up with your name and e-mail address on the form below.
2) To add your entry twice for better chance to win, please "Like" Caracol Inspired Jewelry on Facebook & comment on the contest image.
3) A random winner will be selected on March 17th.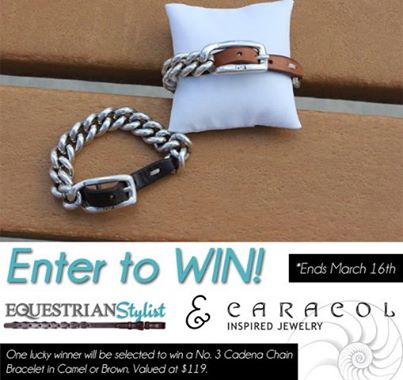 About Caracol-Inspired Jewelry: Established in 1997, Caracol-Inspired Jewelry showcases an elegant and stylish collection of jewelry and handbags. Founded by Elizabeth Lowery and Paul R. miller, these two started Caracol-Inspired Jewelry with a love for adventure and travel. Little did they know, they would continue traveling the USA at a variety of events, fundraisers, and horse shows selling fabulous jewelry and accessories.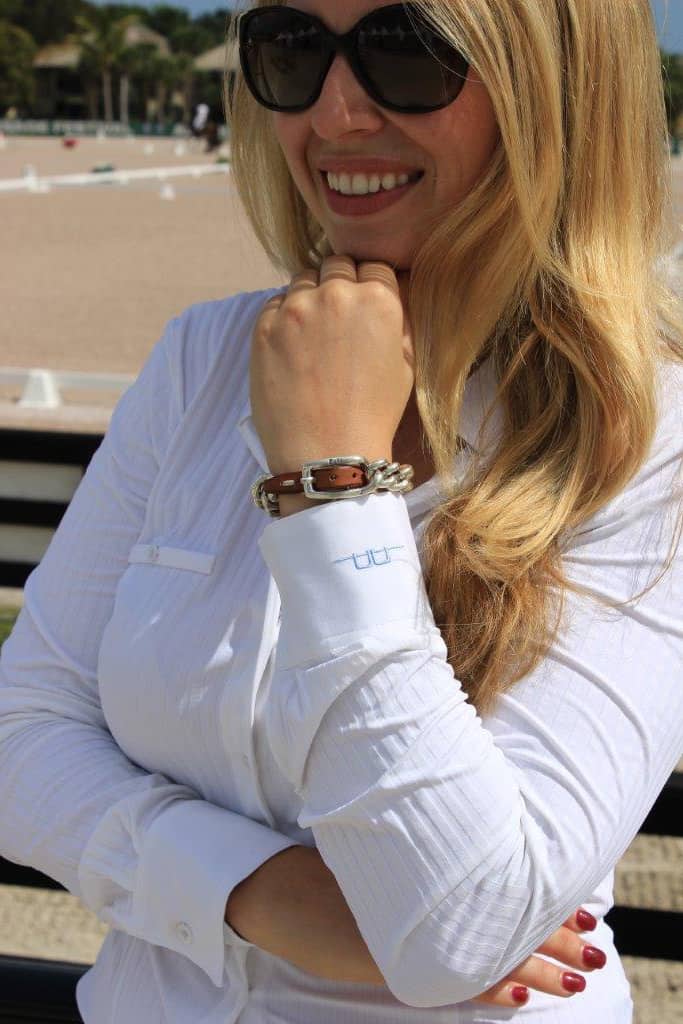 Pictured above: Sarah Swezey wearing the No. 3 Cadena Chain Bracelet in Camel and an Allessandro Albanese technical riding shirt. A clean and crisp equestrian styled look at the Winter Equestrian Festival in Wellington, Florida.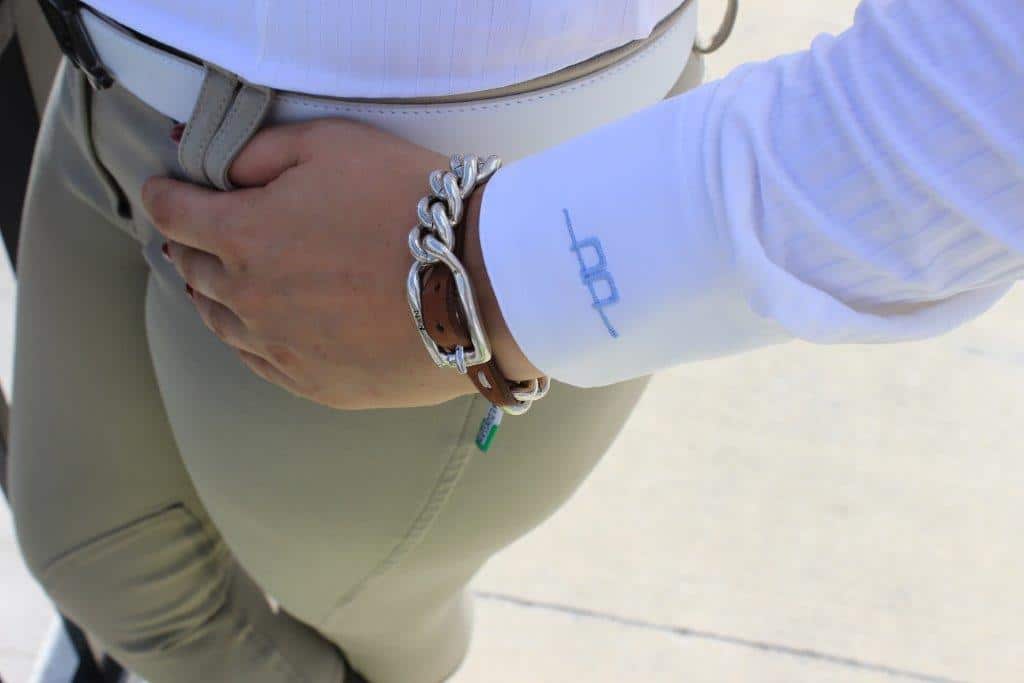 The Cadena Chain Bracelet resembles the curb chain of a Pelham bit on an english bridle. It's just the right size to wear with your show clothes or with a fun sundress after riding. To see more of Caracol Inspired Jewelry, please visit: http://www.caracolsilver.com