Look Chic, Stay Cool: In The Cool Canuck Polo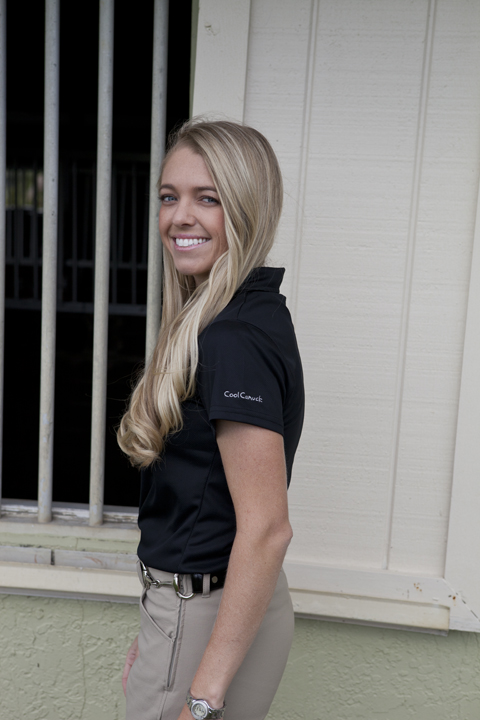 "The Cool Canuck Polo is classic and chic!"- Ashley Cline
Living in Florida, the weather is warm all year.  I have fallen in love with the Cool Canuck Polo!  It is perfect for riding, and also as a fun polo to wear outside the barn-scene.  This polo is made in Canada (pretty neat!) and the shirt features a chemical-free cool core technology, making it breathable and fast drying (gotta love that for riding especially).  I love the slim fit design- I took an XS in this polo and I'm about 5'4.  The Cool Canuck polo comes in black or white (I suggest getting at least 2 of both colors).  These are perfect for looking professional, but staying comfortable.  Also, these polos would be great to use these for your business: get your farm logo embroidered on the chest to add a personalized touch.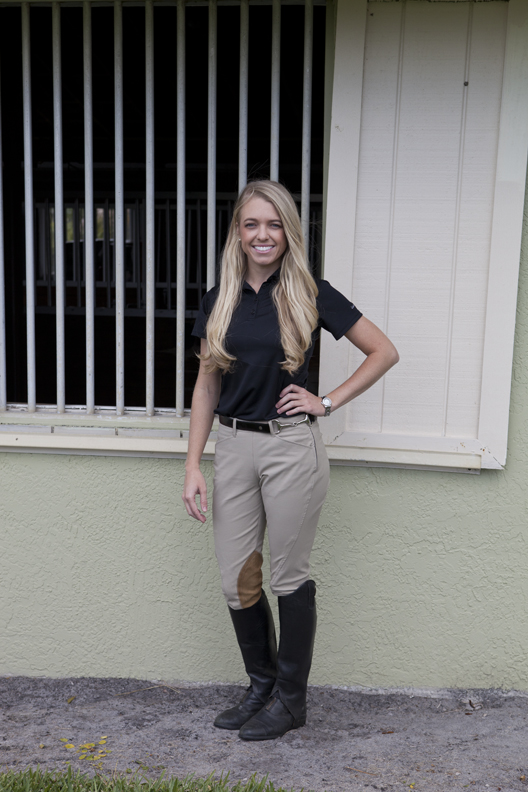 Here I am wearing the polo with my practice Tailored Sportsman Breeches, Ariat Quantum Devon Pro Paddock Boots and Ariat Covington Half Chaps.  This is a great outfit for schooling your horse, teaching a lesson, or walking around the horse show.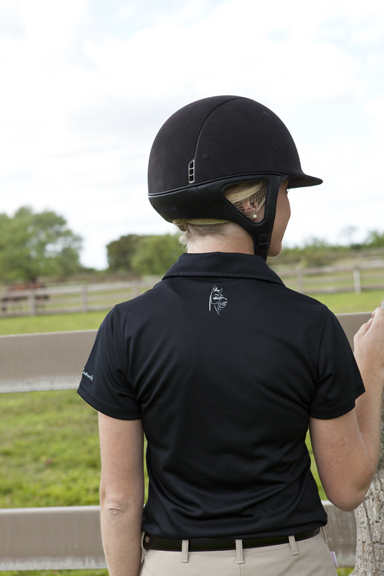 One of my favorite features of the Cool Canuck Polo is the horse logo on the back.  The smiling horse is too cute!  When you wear your hair up in your helmet, the horse logo can be seen and looks pleasantly adorable when you are trotting on your horse.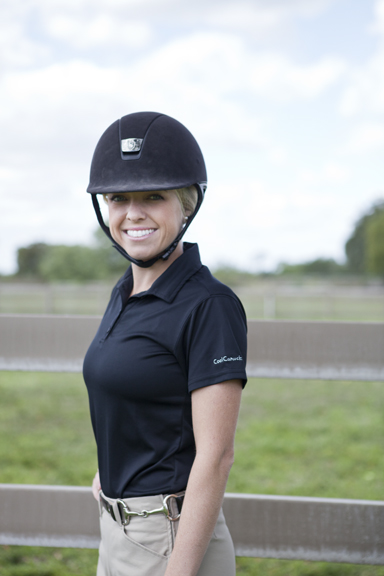 It's time to get technical friends: Technical fabrics are IN especially for horseback riding apparel, if you want to stay cool and dry when you ride, a Cool Canuck Polo is the way to go.  These pictures were taken after several washes, and the quality has held up extremely well.  For more information or to purchase, please visit On The Right Diagonal.  
*All Photos taken by Kathy Cline Photography

But wait… GUESS WHAT?
Equestrian Stylist.com and our friends at The Right Diagonal have paired up to offer you a Cool Canuck Polo.  Head over to Equestrian Stylist's Facebook Page to enter the giveaway.  
To enter, "Like" The Right Diagonal Facebook and Equestrian Stylist Facebook page.  Post a picture of you riding, at a horse show, around the barn, or having fun outdoors.  We will give one lucky winner a Cool Canuck Polo!  Contest ends March 17, 2012.