Today's inspiration is Lace and Leather.  A feminine and frilly side to the "cowboy" western look.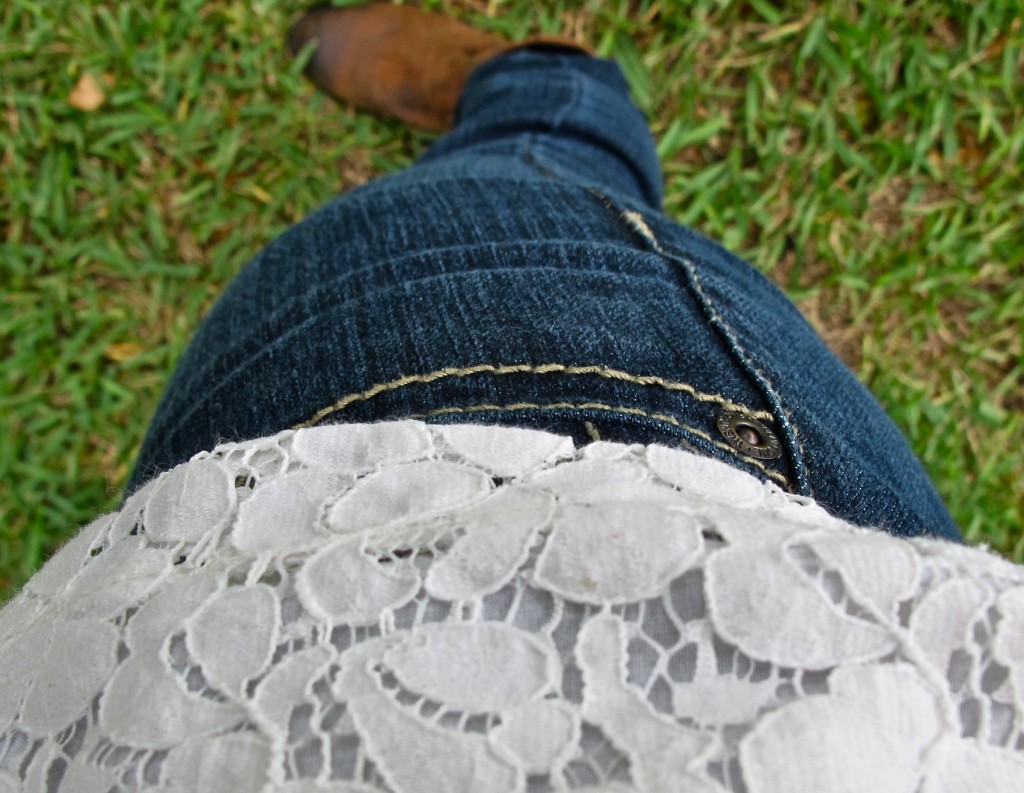 Lace top is from J.Crew.  Pair it with dark denim and leather accessories and you have a lovely equestrian look for the day.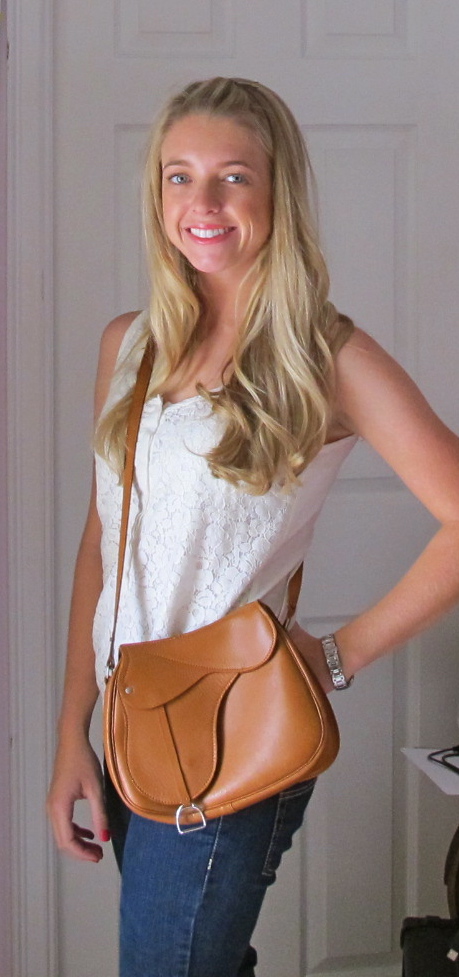 This saddle bag I found on Etsy.  I check Etsy rarely, but I always find some cute equestrian accessories every now and then.  This is a vintage bag and I can adjust the strap– I love it!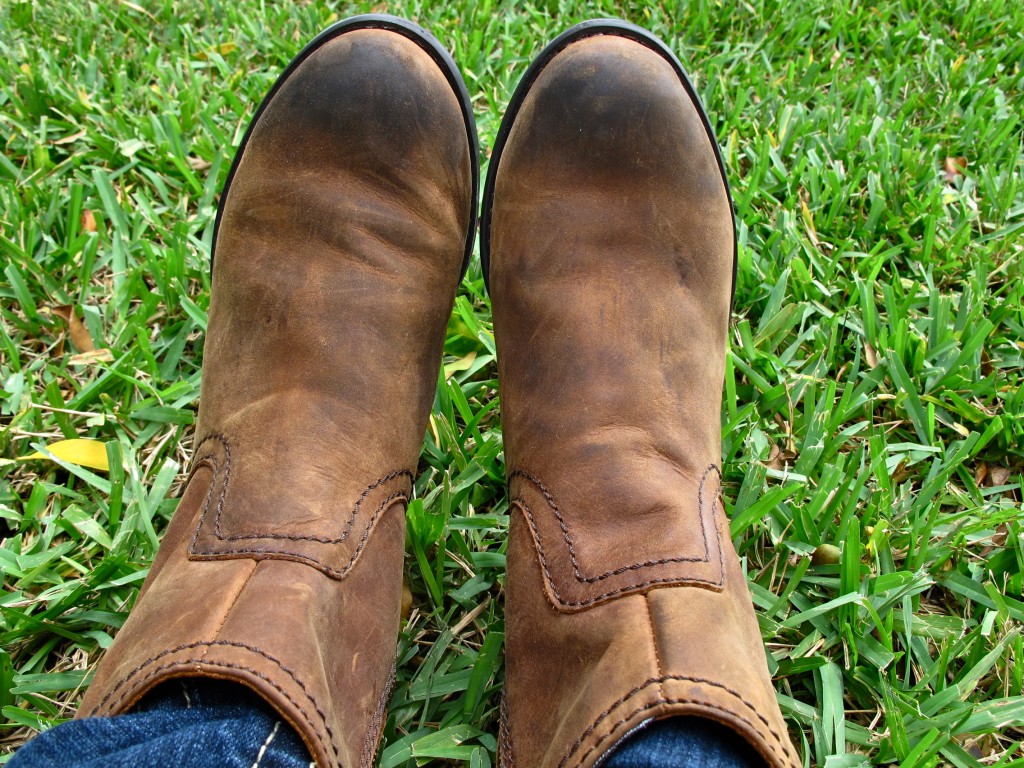 These cowboy boots are from H&M.  These were part of my splurge when I visited Chicago.  I absolutely love them!  I have a hard time finding cowboy boots because my foot is large, but my ankles are small.  Shorter/smaller ankle cowboy boots fit me much better and I don't look like a clown wearing them.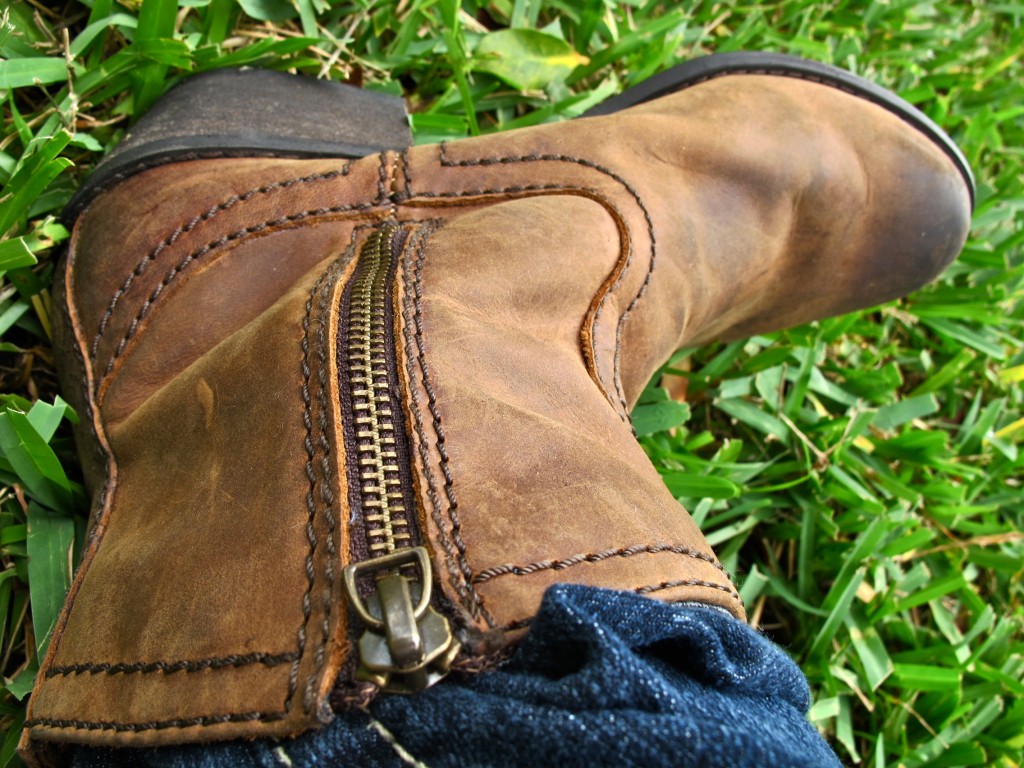 Love the details on these boots… the zipper pull is in the shape of a stirrup!