Inside F.M. Light & Sons in Steamboat Springs, Colorado
In visiting Steamboat Springs, Colorado, we always make a point to stop in our favorite western store: F.M. Light & Sons.  This is the only historic, western apparel store in Steamboat Springs, CO.  Many of the fixtures here are over 100 years old.  The store is still family owned and operated by the fifth generation.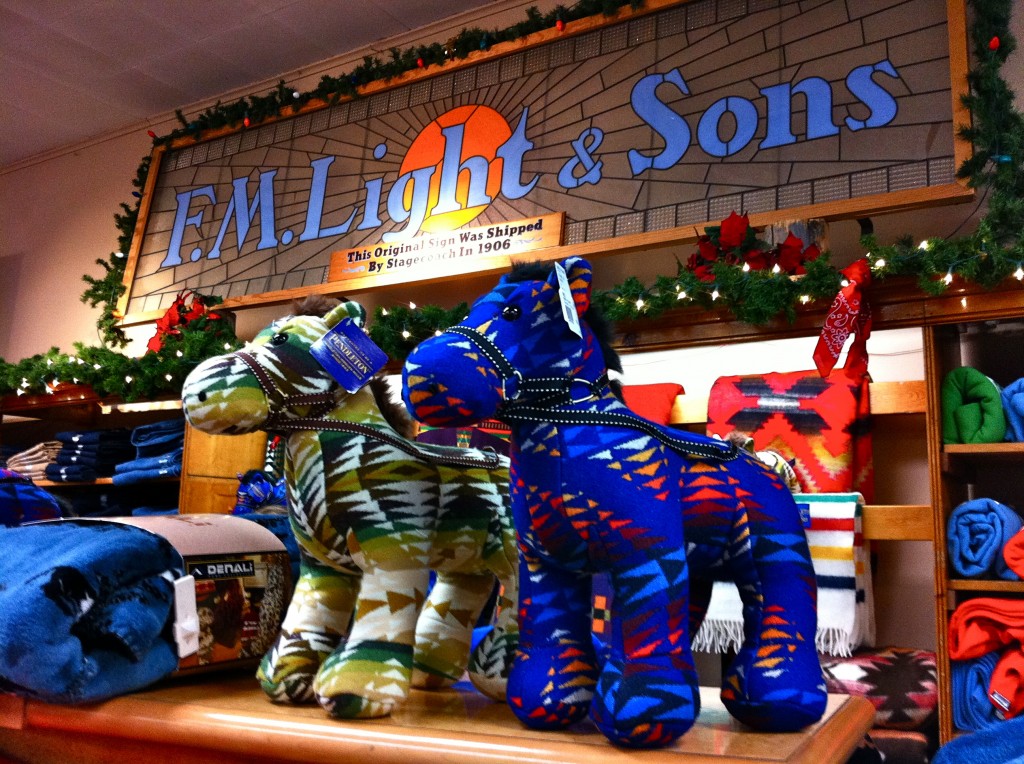 I loved these original Pendleton wool ponies.  They are called the "Franklin" horses made with pure virgin wool.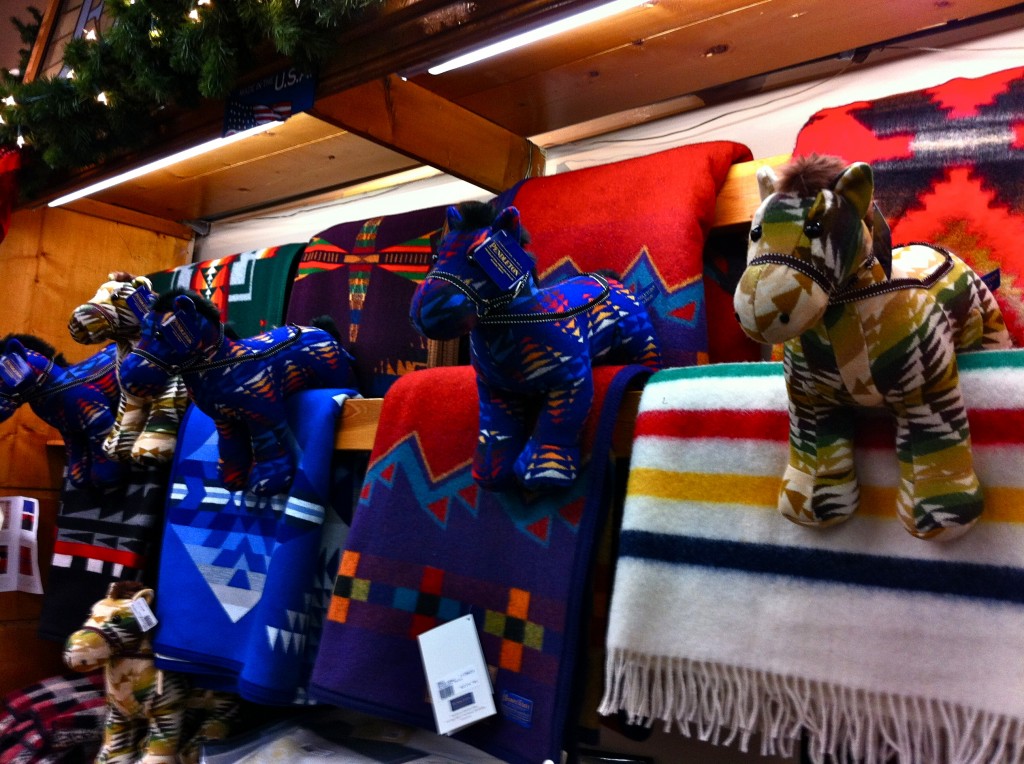 Pendleton wool blankets are a staple for a western home or barn.
Below is the children's boots section… who knew there were this many styles and colors of cowboy boots for kids?!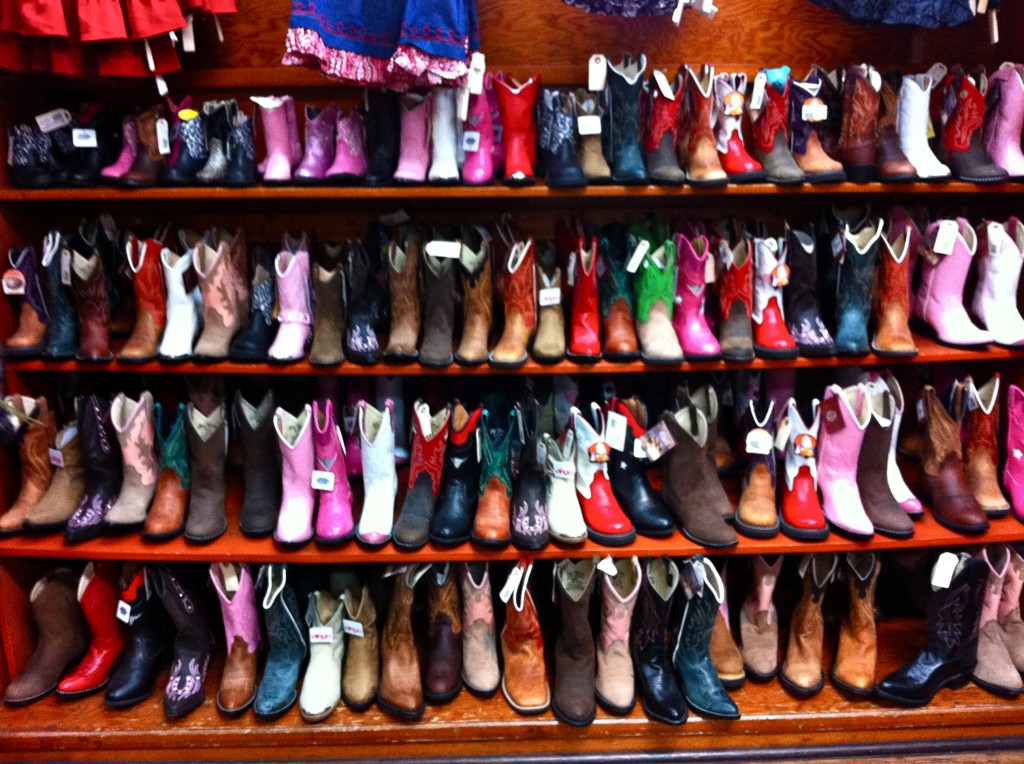 And then the mens and ladies section… There is a pair for EVERY occasion and outfit!  I love how they display their boots on the shelf so it's very easy to try them on and see all the different colors and styles.  All cowboy boots are organized by size, which is very helpful in finding the right pair.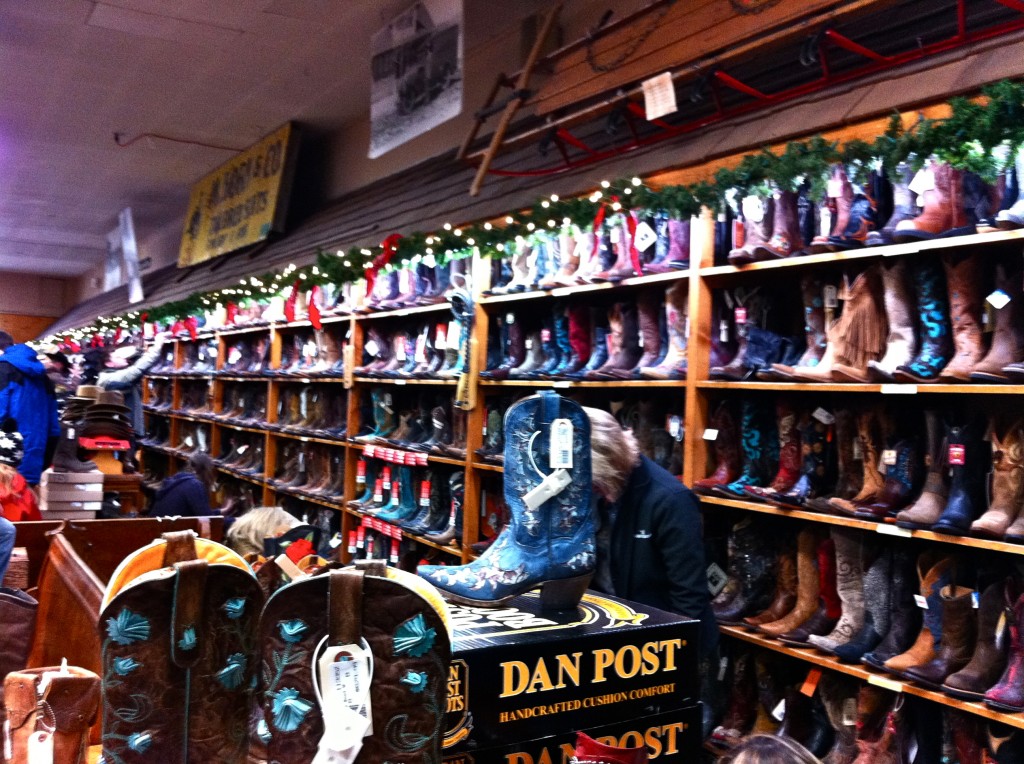 I found a very appropriate sign I had to share with you: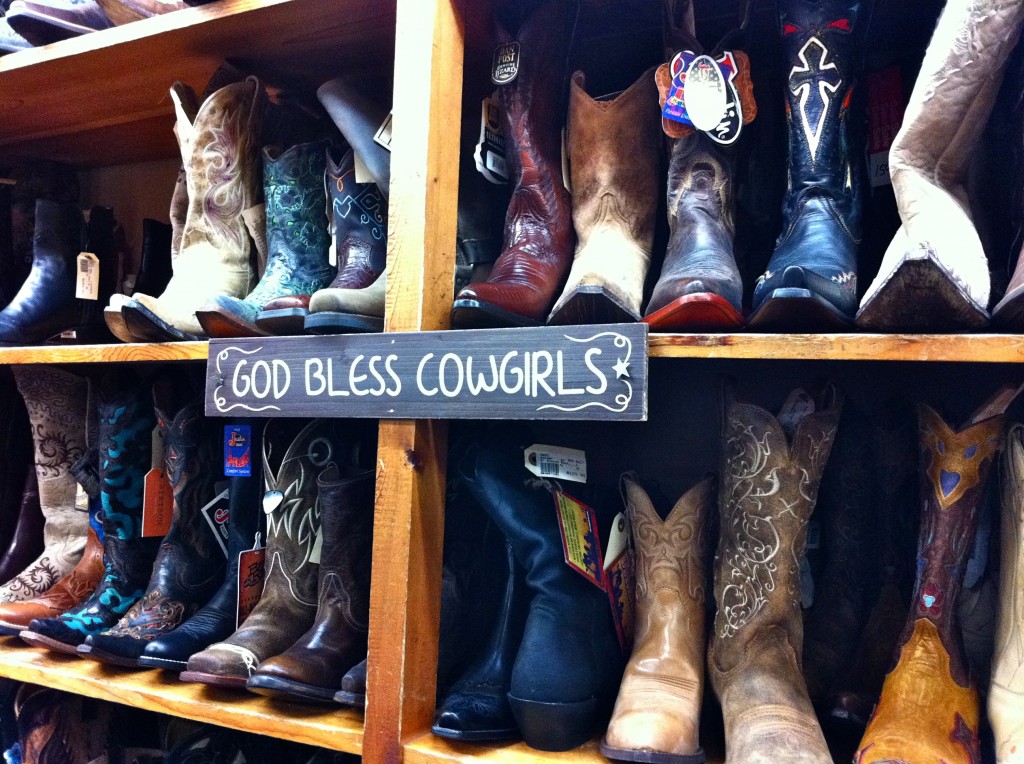 Growing up as an english hunter jumper rider, the western apparel and "cowboy style/life" always intrigued me.  My family and I spent every summer in Steamboat Springs with our horses for vacation.  The Pro Rodeo downtown Steamboat Springs is a regular function very Friday and Saturday night during the summer.  When we started showing miniature horses, we had to expand our wardrobe into professional western wear.  I bought my very first cowboy hat at F.M. Light and Sons when I was about 9 years old.  This store is a classic and traditional feature of downtown Steamboat Springs.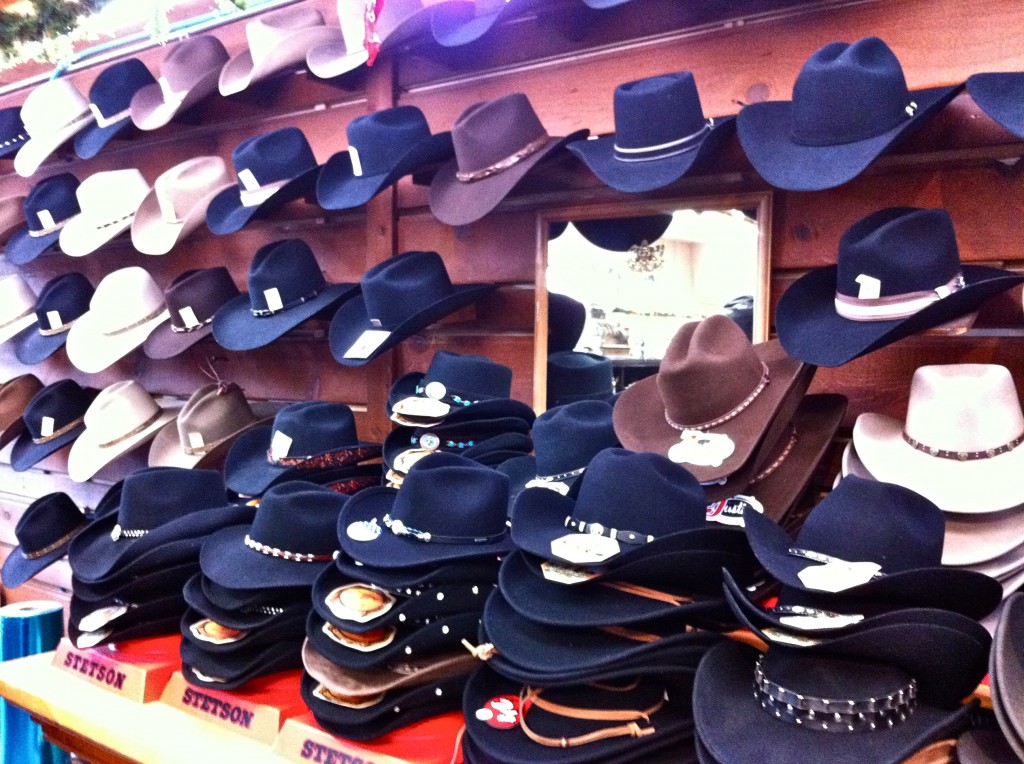 If you want more information or to shop, visit http://www.fmlight.com