Hot Equestrian Fashion Photographs by Andreas Ortner
A recent photoshoot by french photographer Andreas Ortner turned the heat up on equestrian style. Petra Wiebe, the stylist for the shoot, called for a sexy and alluring look. The photographs, seductive and gracefully composed, explore several equestrian inspired looks.
Model Swanny Zwaan packs a punch with these photos. Ortner and Wiebe were looking for sex appeal to bring out an edgier side of a traditional look, and that is what their model gave them. Check it out: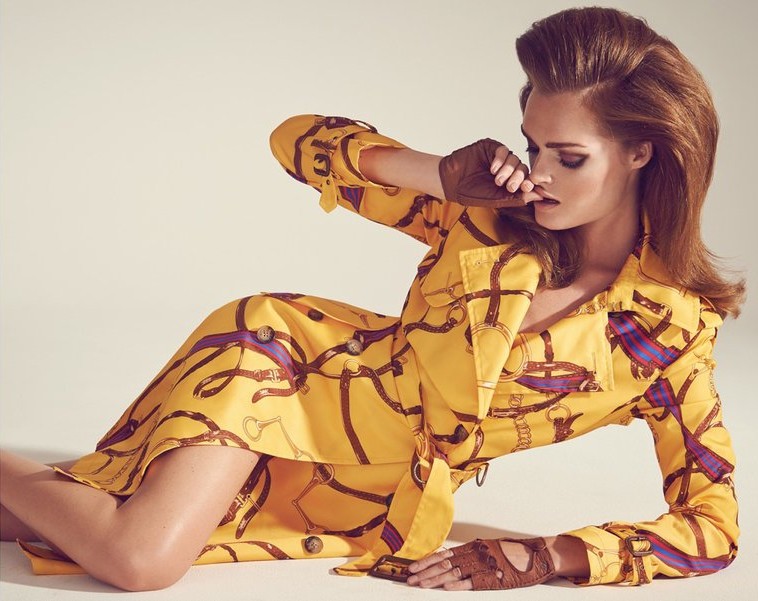 In the shoot, classic designs like the above equestrian print were seen alongside trendier chic looks.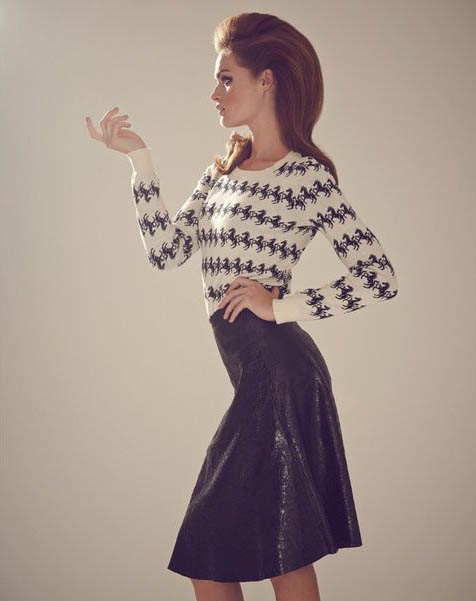 Compare this sweater to French Connection's Knitted Jumper.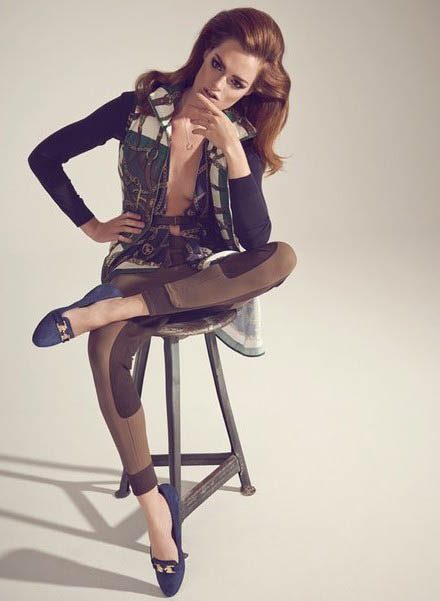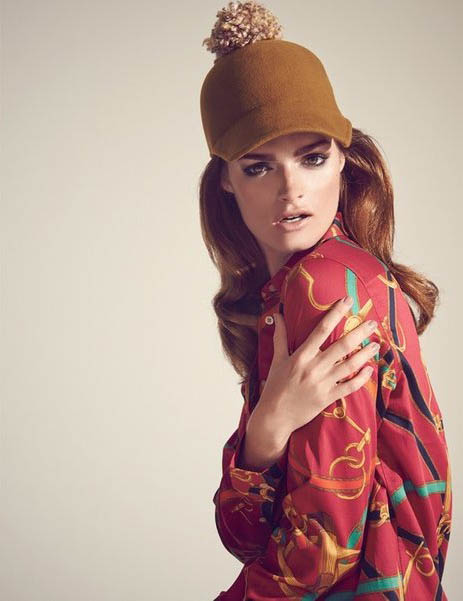 Take notice that horse prints are in! New companies like Rönner and well-known classics like Ralph Lauren are showing off these prints this season. Come to think of it, this look matches pretty well with Ralph Lauren's Equestrian Print Tote.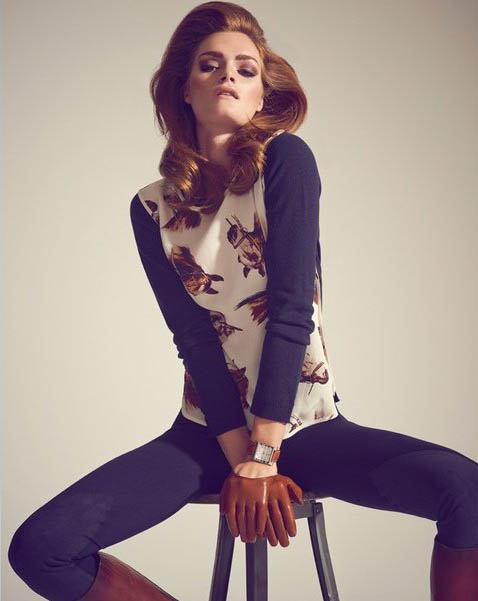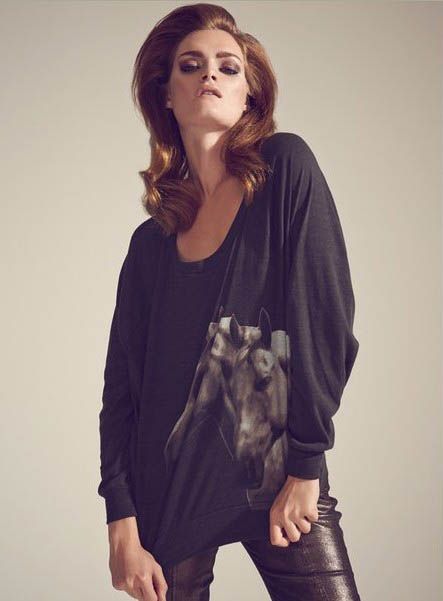 The photographs are stunning, fierce, and in some cases,  revealing. Importantly, they abolish the benign nature of the classic equestrian look. Upon it, they cast a hot and Vogue-like spell.