Gucci: Equestrian Collection Now Available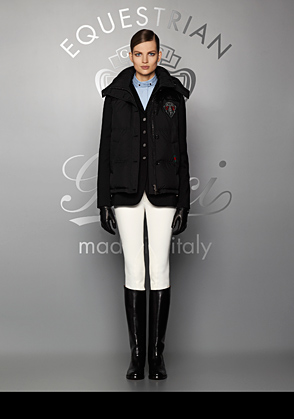 Psstt.. did you hear?  Gucci has released the new Equestrian Collection!  Creative Director Frida Giannini designed a complete collection for women inspired by her passion for the equestrian world.  This collection evolved from the exclusive wardrobe she created for known show jumper Edwina Alexander, who is sponsored by Gucci.
The line is part of the Cruise 2013 collection and includes a ready-to-wear assortment featuring 15 styles, completed by a refined and well-coordinated selection of accessories. The collection is characterized by the distinctive symbols of the House: the Gucci Crest, the horsebit and the green-red-green web stripe.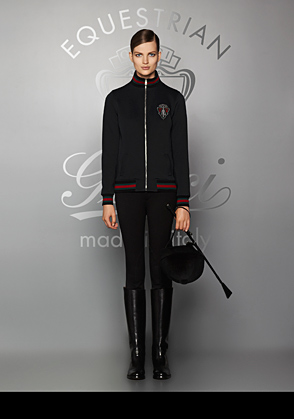 Take a look at the gucci patterned saddle…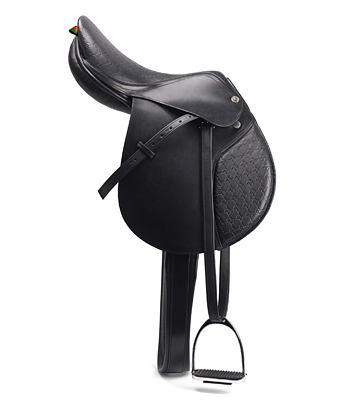 What are your thoughts?  To Ride in it… or not?
For more information on the Gucci Equestrian Collection, Please visit: Gucci Equestrian