Featuring Stephanie Namnum in Equestrian Style… With a Touch Of Vogue
As I sit in the Fort Lauderdale International Airport I think about the amazing experience I am about to embark on.  My dear friend Ashley, from Equestrianstylist.com, came to me last week before leaving for New York City, asking if I would be interested in writing a small article for her blog.  I immediately said "YES!" I was so honored to be given this opportunity to prepare me for the new fashion adventures I am getting ready to dive head first into. I was even more honored when she asked if I would mind doing an editorial styled shoot that I would style.  I had just the right person in mind for this… I called my best friend of many years, Stephanie, who has the closet choices of the likes of Victoria Beckham, or any of the Kardashians Klan.  Essentially, Stephanie has a fashionista's dream closet.
I chose Stephanie as she has just begun to re-kindle a old passion of hers from when she was a child.  She is now entering in the 2.9-3.0 foot hunter jumper league.  We thought it would be great fun to rummage through her elaborate collection of high end and couture clothes and pick out a few inspiring outfits to showcase.
As we begin to pick the perfect looks, I log on to EquestrianStylist.com and  Vogue.com to see what they has been recently showing in her photos.  I was immediately drawn towards the recent Miami Polo event that Ashley had attended.  I thought it was nothing less than the best of equestrian styled high fashion.
As the camera begins to shoot, I instruct Steph to gracefully plant one Louboutin'd leg across the other, which helps capture the intricately silver button detailed Louis Vuitton trousers.  The outfit was of course equestrian inspired, with a touch of Vogue.
Chic and Sassy: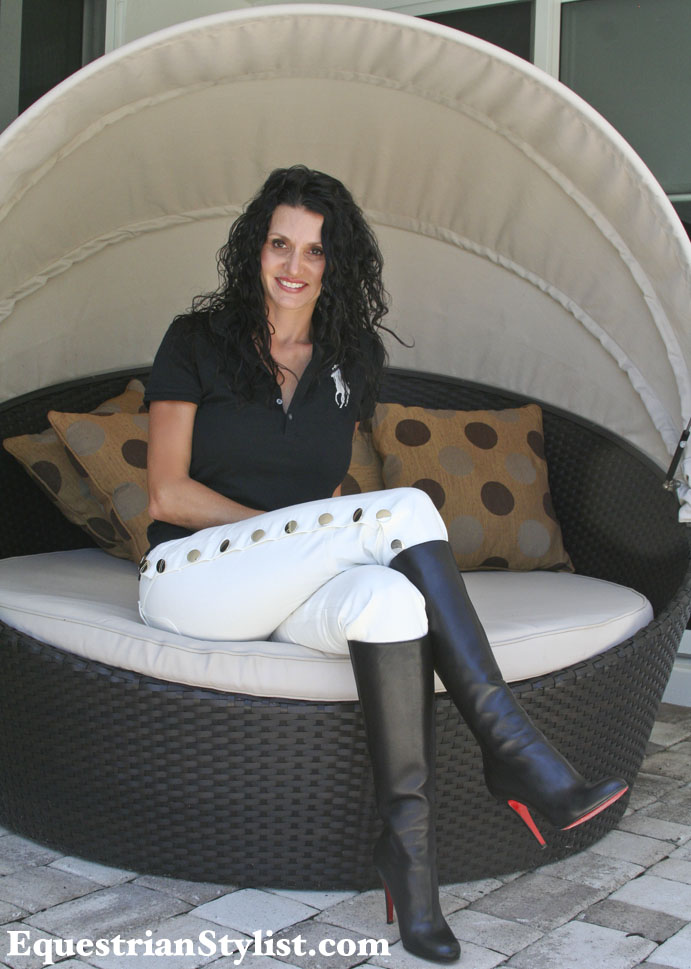 Pictured above is a "Chic and Sassy" look, Stephanie is wearing a black Ralph Lauren Polo, White Louis Vuitton Denim Silver Button Embellished Pants, and Christian Louboutin Knee High Leather Boots.  This outfit reminds me of a Miami-meets-the Hamptons look.  Stephanie can wear this outfit on an evening downtown in the big city, or at a Grand Prix equestrian affair.  Black and white is traditional and classic… the famous red bottomed boots are the perfect shoes to add a touch of color and elegance.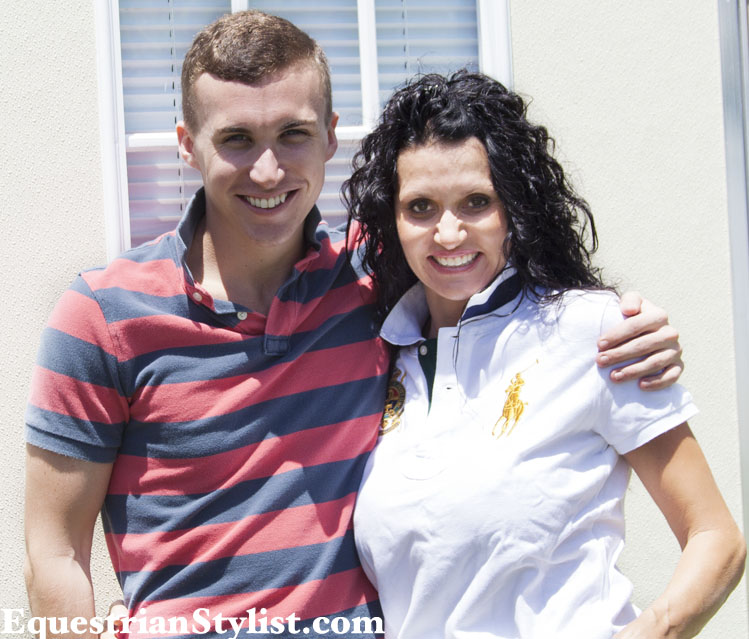 *Pictured above is myself, Patrick Fitzgerald and Stephanie Namnum
Fun and Functional Riding Outfits: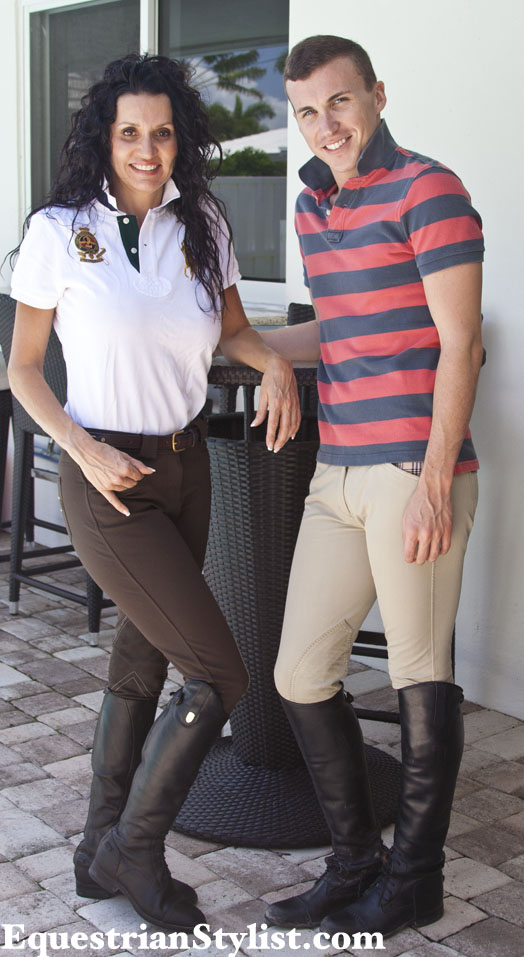 For a fun and functional riding outfit for Stephanie, I paired brown Breeches, Ariat Monoco Field Zip boots, a brown leather belt, and a Ralph Lauren Big Pony white polo shirt
I am wearing a coral and navy striped J.Crew polo shirt with Ariat Baker Breeches and Der Dau Custom Field Boots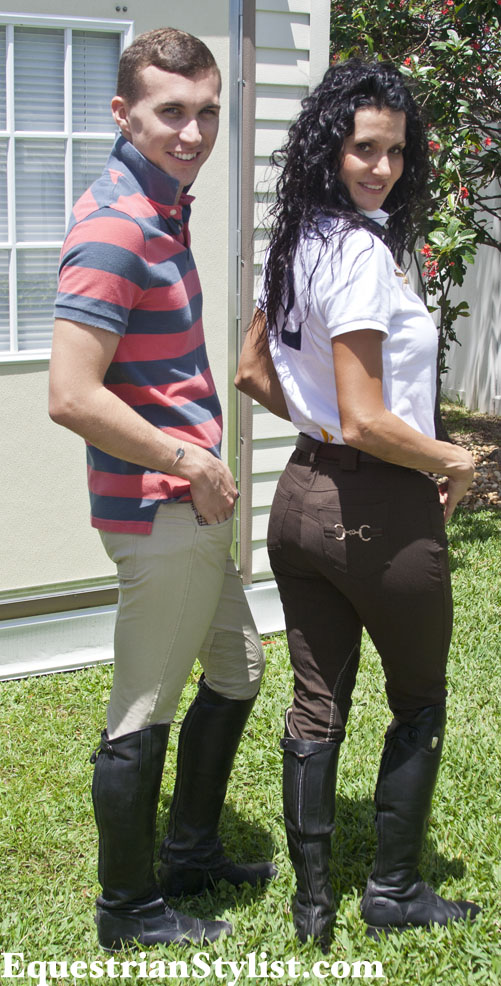 Polo and Plaid: Like some riders, Stephanie likes to change after her riding lesson at the barn.  It's nice to know that the polo shirt is a staple for riding, but can also be worn with a traditional skirt and still look "Equestrian-chic" for an afternoon outing.  When I go to the barn with Stephanie, we like to head to the mall to cool off, and of course, shop.  This outfit is a perfect after-the-barn inspired look.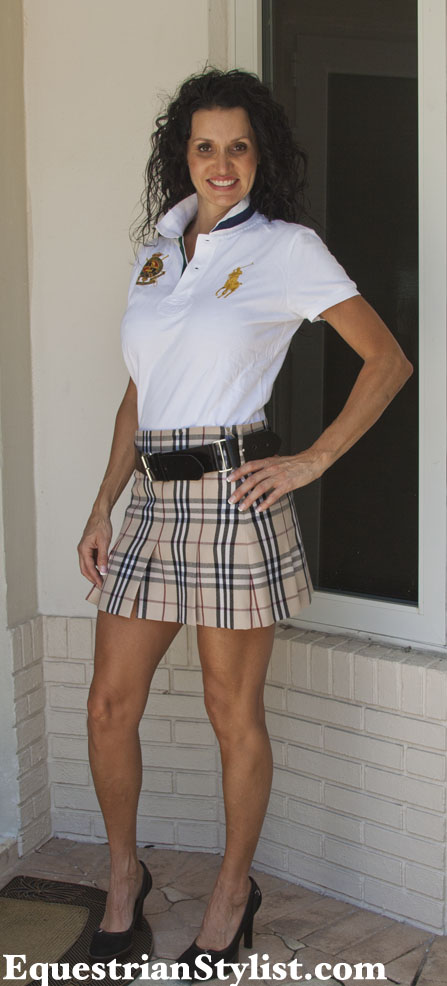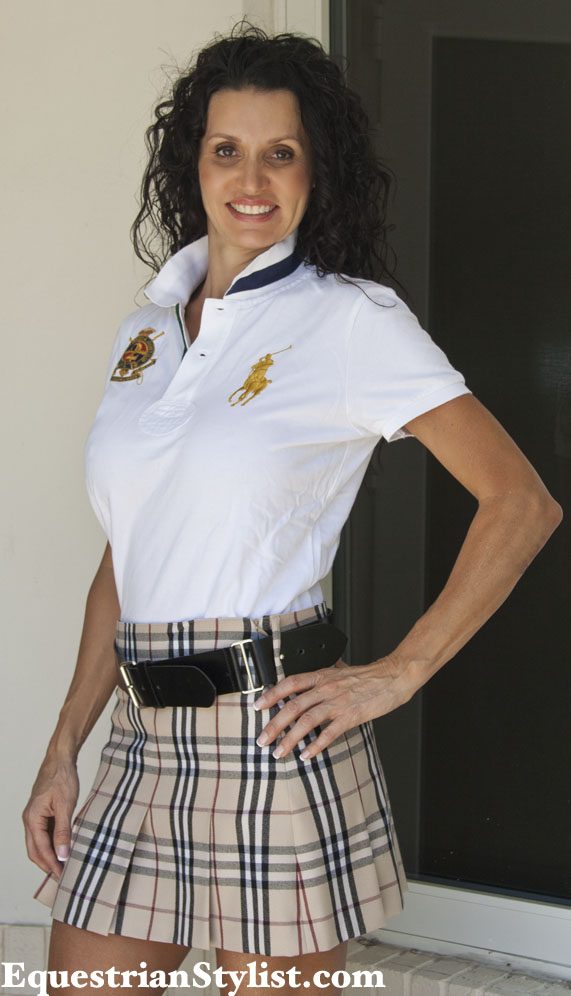 *Pictured above is Stephanie wearing a Ralph Lauren Big Pony Polo, a traditional plaid Burberry skirt and leather belt, and Gucci suede pumps.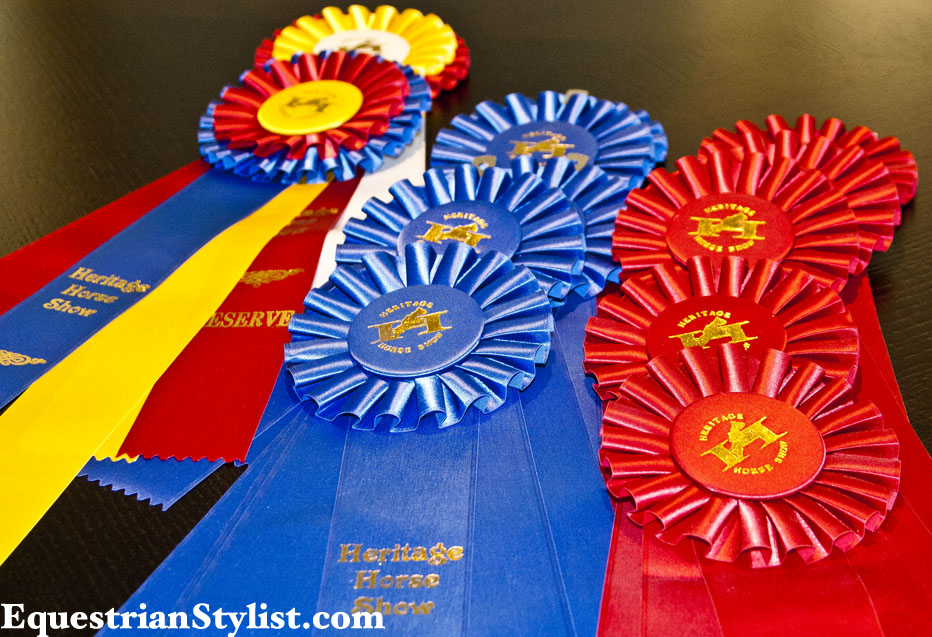 Stephanie has won numerous ribbons in low adult hunters showing in South Florida.  She currently loves her dappled gray horse "Starstruck" and rides about 3 times a week.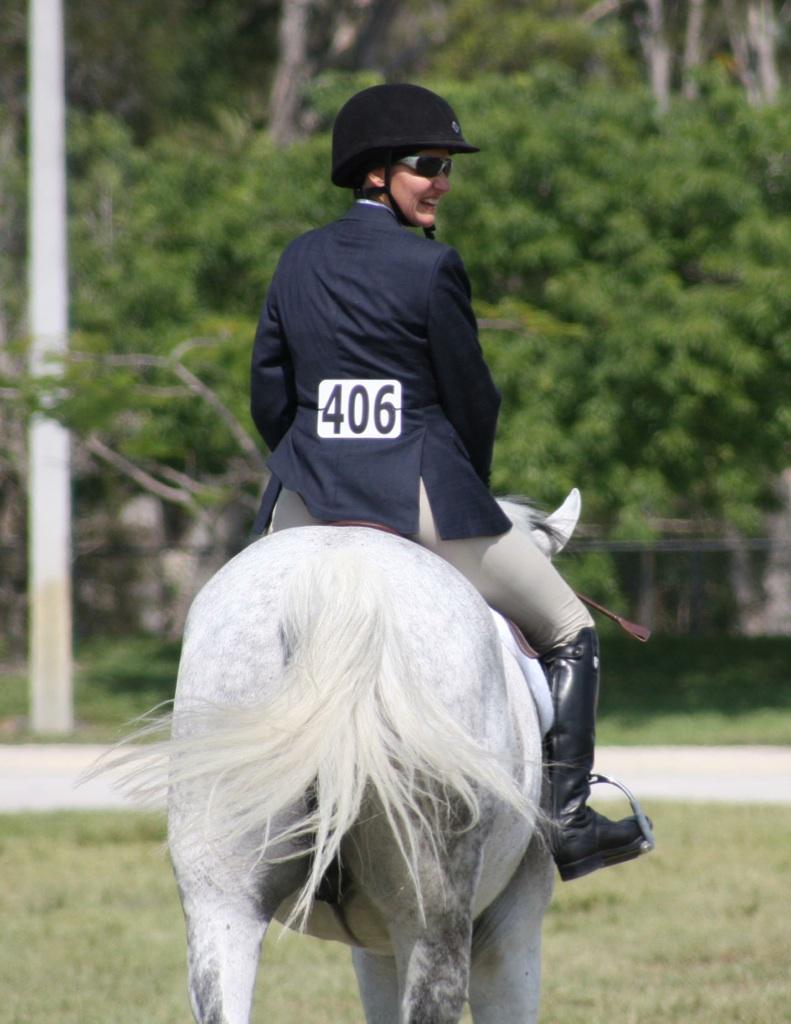 Special thanks to Stephanie Namnum for allowing me to style her for the day!