Featuring Panache: Equestrian Style
Today's post is inspired by my friend B.A.H from Panache.  She is the one who inspired me to get into blogging a while back.  I thank her graciously for introducing me to the blogging community, and if it wasn't for her, The Preppy Pink Blondie and Equestrian Stylist would not be where they are today.  I invite you to check out her blog, as she writes on a variety of topics and lives a fun preppy inspired lifestyle.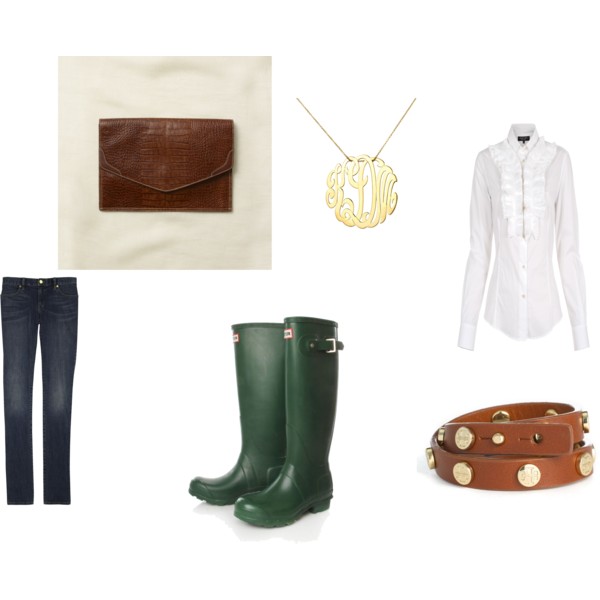 B.A.H posted this lovely Equestrian Style inspired outfit today since she will be attending my Barnyard Birthday Party this Friday.  I LOVE the monogrammed necklace.  Hunter boots are a MUST for this Fall… if you don't have a pair GET THEM!  I can't wait to get to spend my 25th birthday with my favorite friends and the Loves of my life: My horses.  Stay tuned for pictures and videos from this event!