Featured Equestrian Fashion Icon: Janine Iannarelli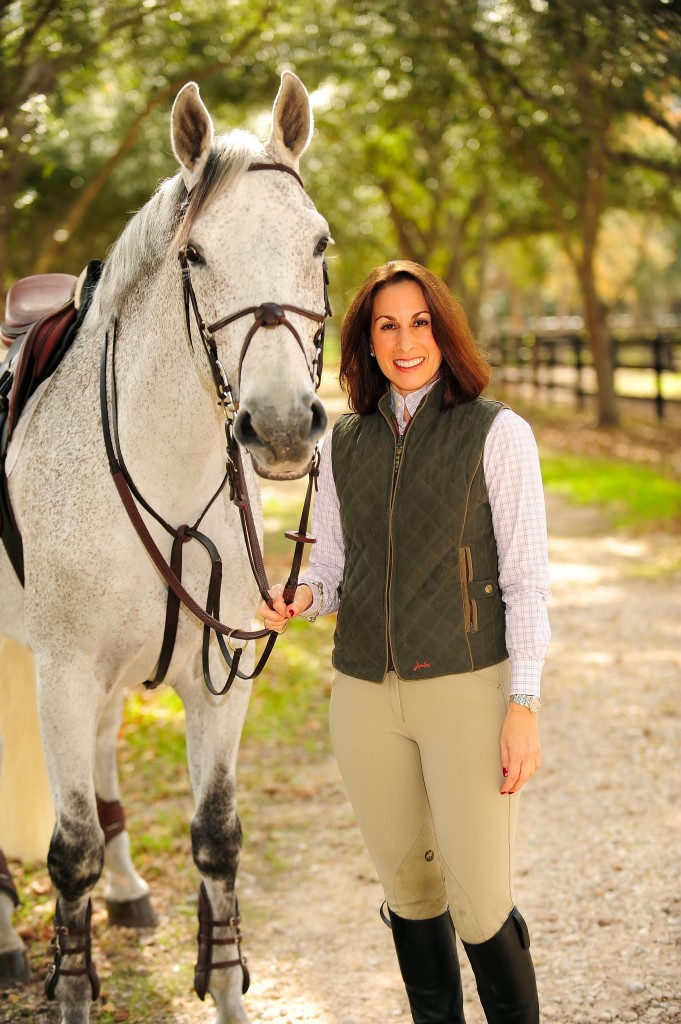 From building a business from the ground up ( and by ground I mean airport runway)  to strolling the streets of Paris as a fashionista, Janine Iannarelli of Par Avion Ltd showcases fabulous equestrian style in and out of the horse show ring. Recently Laura Pennino from Pin Oak Charity Horse Show introduced me to Iannarelli to discuss our common interests: fashion and horses. Iannarelli's style can be described as classic and chic from her business attire to formal attire. In creating her own business, Par Avion Ltd, to featuring her passion for horses and style, EquestrianStylist.com is proud to showcase Janine Iannarelli's fabulous fashion and lifestyle from her Houston hometown to the derby races in Paris.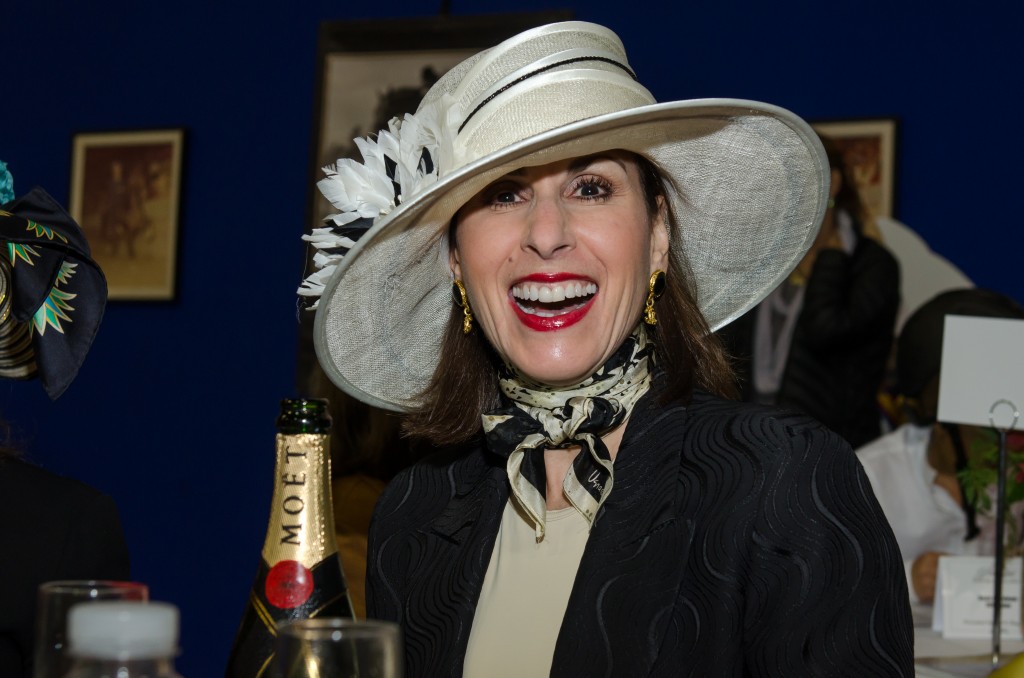 Ms. Iannarelli, quite frankly, in my own words, is a true "Entreprenista": a first-class entrepreneur and authentic fashionista.  Recently Iannarelli attended the 2013 European Business Aviation Conference and Exhibition in Geneva along with the Paris Air Show for Par Avion Ltd.  At air shows, it's strictly business attire for Ianarelli, who wears her working uniform, consisting of a classic Armani suit. Known by many as "The Falcon Lady", Iannarelli acquired the name by a maintenance engineer who regards Iannarelli as an authority on the FalconJet product line. Ms. Iannarelli has been working in the aviation industry for over 25 years, where originally the cursory interest was "pure accident", she said.  "Discovering the market was slow, and I ran across this opportunity to work part time with an entrepreneur, and I took the job.  I elected to stay because it was such a great opportunity," explained Ianarelli. Now, Ianarelli runs her own firm Par Avion Ltd. that specializes in new and preowned business jet sales. "Timing is everything when it comes to business, and this philosophy directly relates to fashion as well," she explained.  By spending months in Europe, she primarily shops at stores where she will find exclusive pieces that typically are not found in the U.S.  Understanding luxury style and quality construction, one of her favorite stores in Paris is Herve L. Leroux.  "I specifically make a trip to visit his 7th arrondissement attelier where they make the clothes. It is truly a high-end couture experience," she explained.  She also is known to shop at other luxury brands like Gucci, Hermes, Prada, Chanel, and Armani. "I used to model for Saks Fifth Avenue Teen Board, so of course I've always been a Saks girl- always going for a sophisticated and classical look."
Janine's Equestrian Days
Iannarelli grew up riding horses and has been an avid equestrian competitor at HITS horse shows showing in the amateur divisions. She describes her experience in the show ring as exciting and fun, and loves getting dressed up in equestrian show attire. With her primary focus on work currently, Iannarelli now enjoys being a spectator at equestrian events. Recently she traveled to the Prix de Diane, one of Paris' most famous filly races held at the Chantille Race Course. At many equestrian events, Iannarelli appreciates the fashion and social atmospheres. "Sometimes the men are more spectacular than the women.  The men wear fedoras and even top hats along with fabulous designer suits and ties," explained Iannarelli.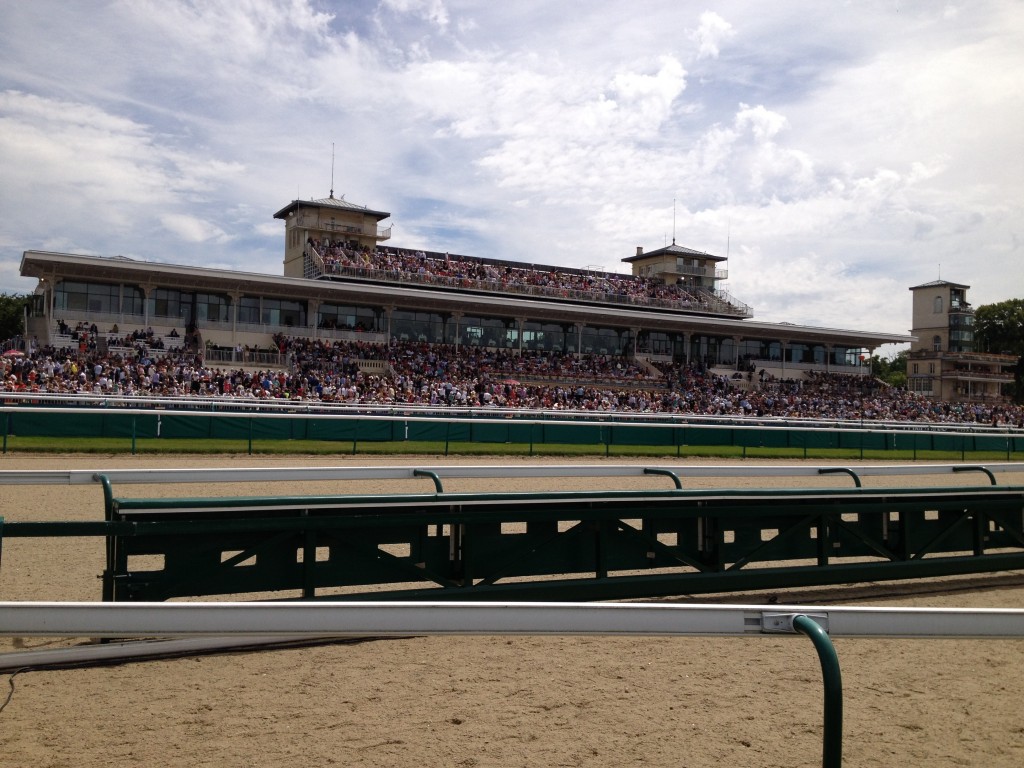 The racetrack at the Prix de Diane– a major flat race for fillies is always colorful, and it's always about the hats and fashions…
Iannarelli's hat designer, Gabriela Dror made her ivory and black hat to fit her traveling needs. Depending on the event, Iannarelli packs her outfits specifically to coordinate with her hat or dress.  "I envision it all at once.  I can look at a dress and know exactly what to pair with it," said Iannarelli.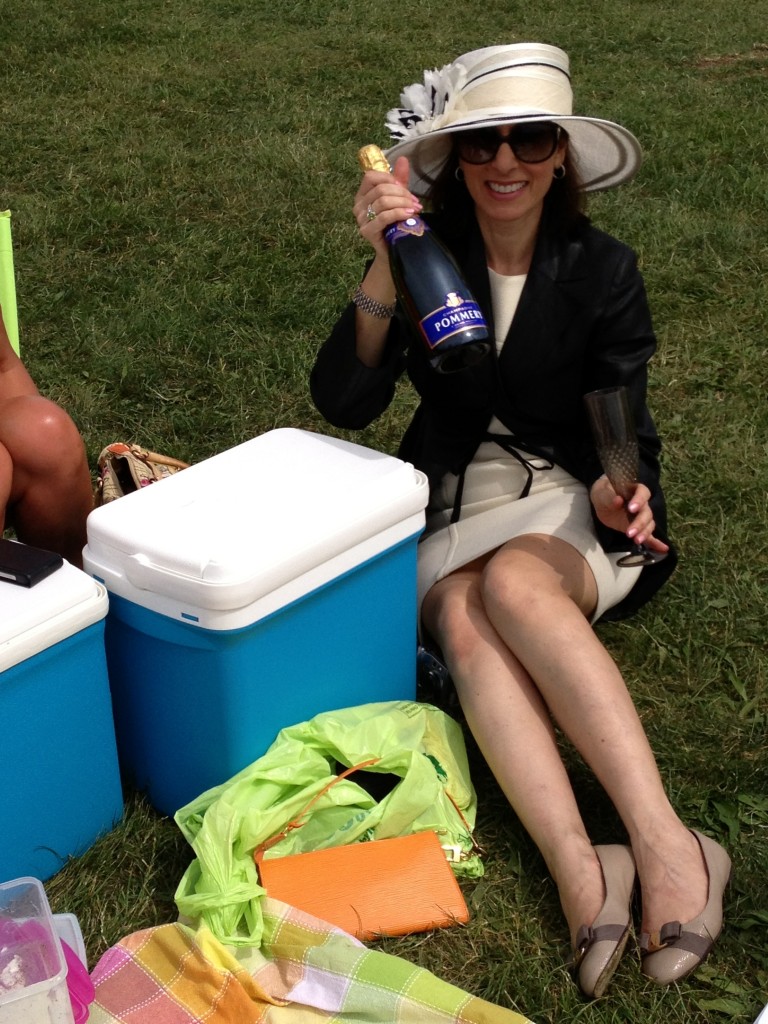 Always perfectly coordinated, you will find Iannarelli at several equestrian events around the country, including the Pin Oak Charity Horse Show where she has been an active member since 1986.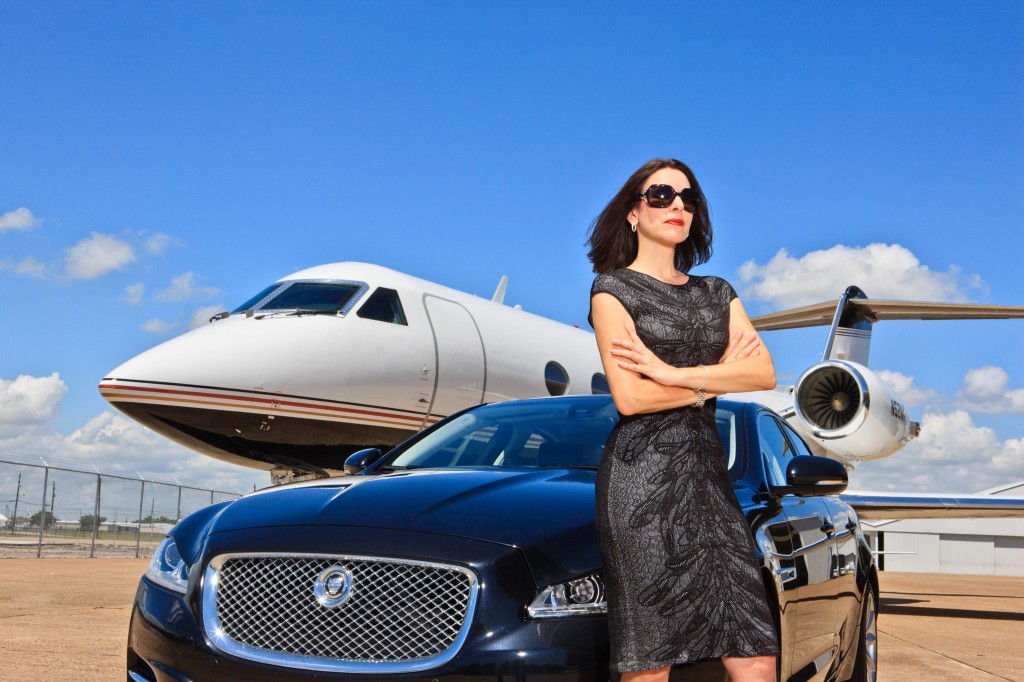 Janine Iannarelli is pictured above with her car and client's airplane. She is featured wearing Alexander McQueen with Yves Saint Laurent sunglasses. Simply Stunning! *Photo Credit: Evin Thayer
To learn more about Janine Iannarelli, be sure to follow her at latest happenings with Par Avion and on facebook!