Equestrian Stylist: A "Schooling Outfit"
Even though days you are just "schooling" riding, you should look nice.  My standard outfit for schooling days is: a comfortable pair of breeches, a polo, and a belt.  Always tuck in your shirt when you are riding, it looks much more professional.  Sometimes I wear my hair in a braid like here (I was being kind of lazy), but wearing a hairnet and tucking your hair into your helmet is also a much cleaner look.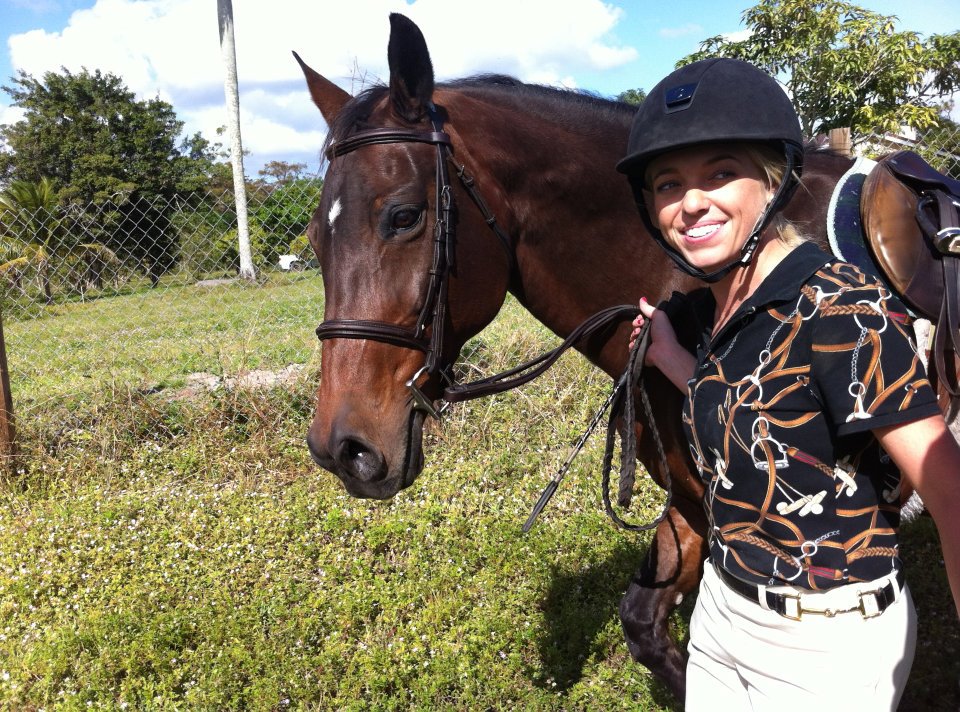 Pictured wearing a black Ralph Lauren Equestrian Printed Polo and Black Leather Horsebit belt, and Samshield Helmet.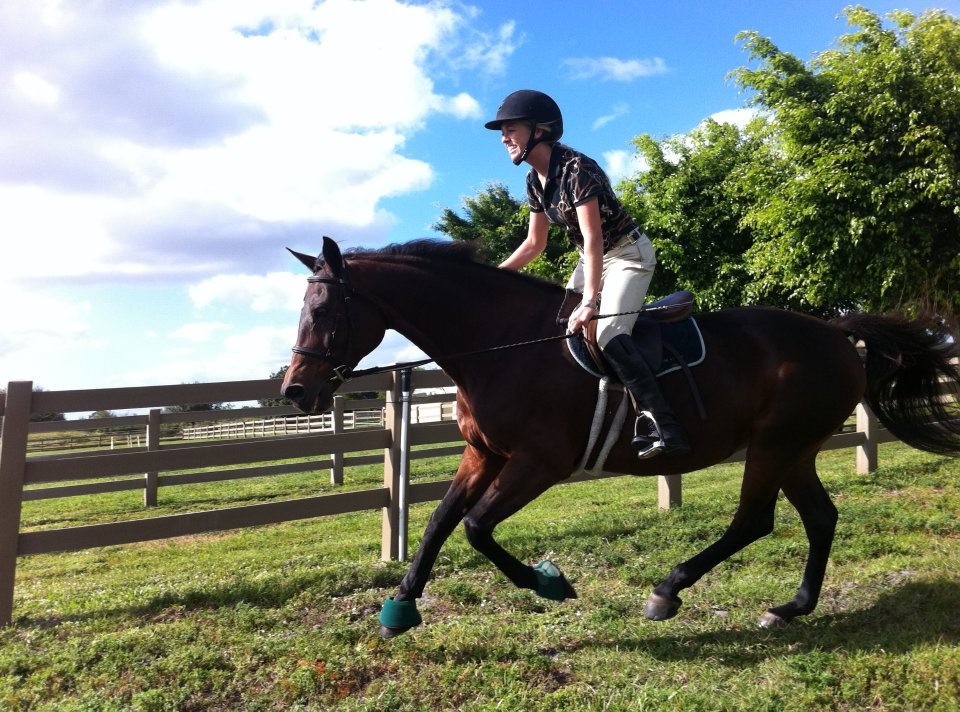 Photo credits: Jonathan Brownfield's iPhone pictures
Minnie, the horse, is wearing Hunter Green Professional Choice Bell Boots.  I normally dislike colored bell boots, but this Hunter Green color is pleasing to the eye and doesn't distract too much.  Happy Schooling!