Equestrian Brights for Fall 2012
Fall 2012 is here, but that doesn't mean it's time to only wear black & grey… here are some bright equestrian looks to inspire your wardrobe this fall season.  I am a huge fan of color, even during the winter months.  Break out those riding boots and pair them with some fabulous equestrian printed blouses and dresses to give your look some "pop".  For a more casual look, wear your riding boots with dark denim, a long sleeve polo, and brightly colored scarf to tie it all together.  Accessorize, accessorize, and more!  I'm obsessed with: Horsebit bangle bracelets, equestrian printed scarves, and saddle inspired handbags this season.. take a peak and tell me what you think!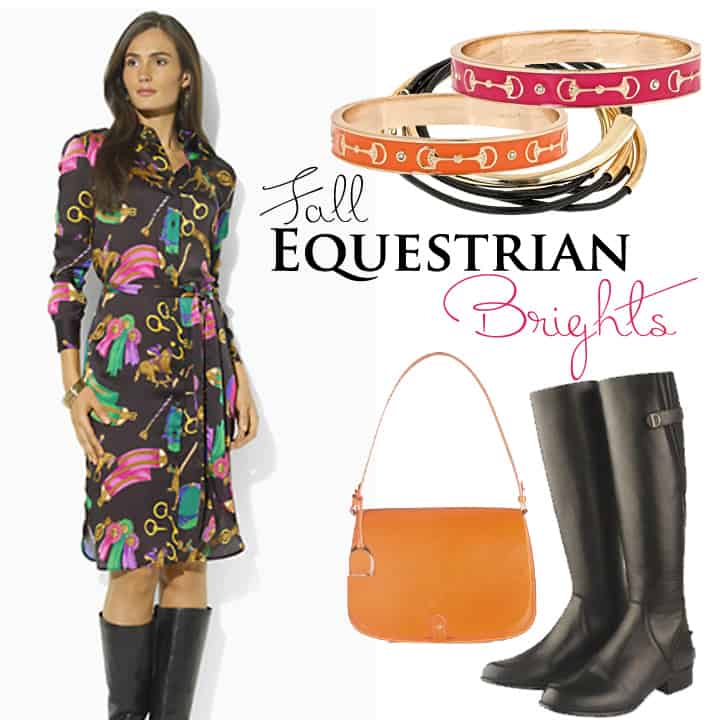 Equestrian printed Dress by Ralph Lauren
Equestrian stirrup leather Bag by Ralph Lauren
Equestrian Bracelets by Fornash
Dublin Enchant tall riding boots  By Equestrian Clearance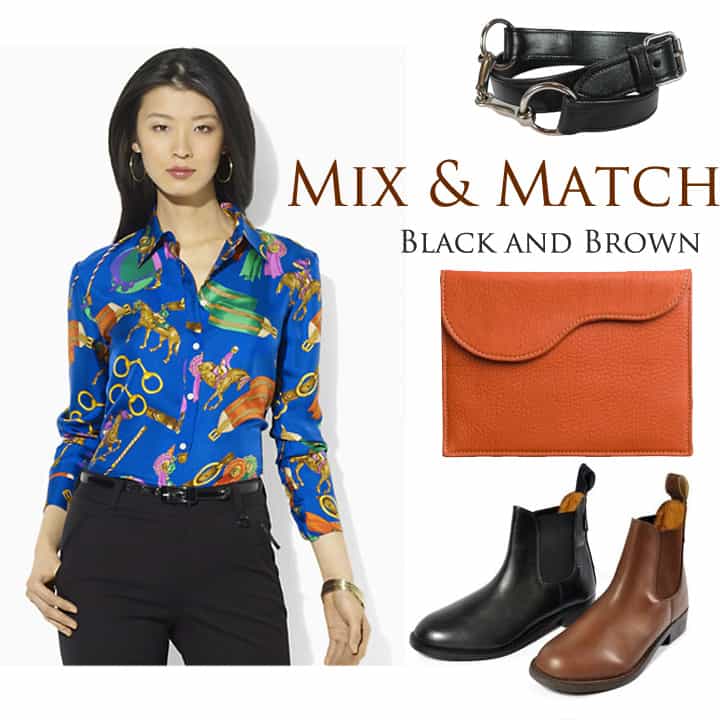 Hey, horses love Apples… You should too!  It's time to get an iPad if you haven't already.  Make sure to check out Oughton Limited's iPad leather case that looks like an english saddle.  You won't want to leave your iPad at home!  For a more casual look, jodpur boots are comfortable and functional.  Make sure to mix and match black and browns this fall season.
Equestrian Printed Top: Ralph Lauren
Horse bit leather Belt: Rebecca Ray Design
Ipad Case: Oughton Limited
Jodhpur boots from equestrian-clearance  
English-Ahoy!  Enjoy this "Equestrian Royale" look inspired by the UK equestrian scene.  Long Sleeve Polo from Joules
Woodhaven Riding Style Tweed Jacket by Joules
"The Lizzie" Saddle Purse: Rebecca Ray
Harry Hall long country boots by equestrian clearance
Equestrian printed Scarf by Joules
Gold Horsebit Bracelet by Banana Republic