Please, can I have some Chloé?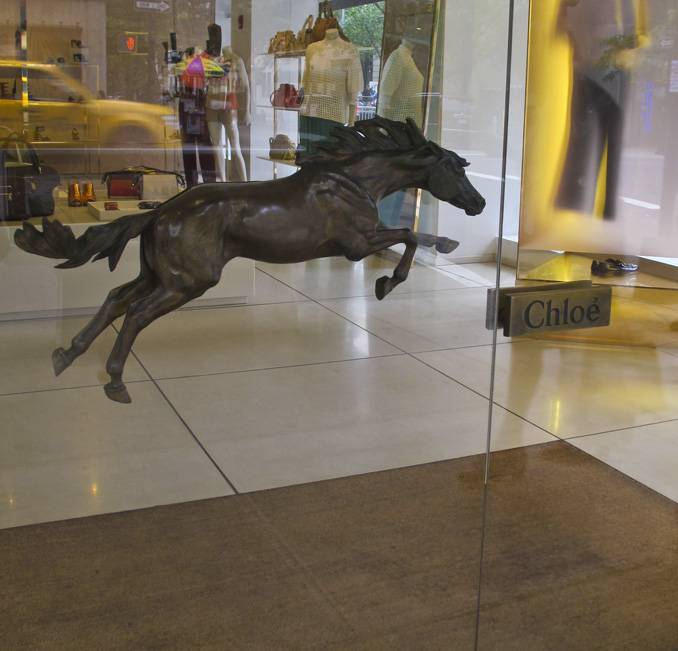 What happens when you send an equestrian fashionista downtown New York City?  You see her swooning over anything with a to do with horse… especially when it comes to these doors of the fabulous designer: Chloé.  Of course Chloé WOULD have a beautiful brass horse door pull on their glass front doors….  Chic, elegant, and classic style are all words to describe Chloé (definitely one of my favorites of all favorites in the fashion world)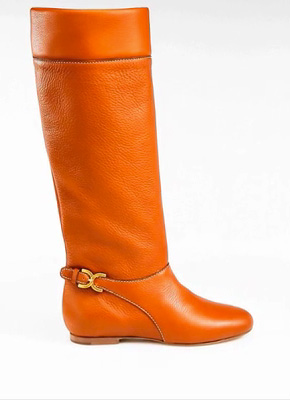 Chloe Flat Knee-High Leather Boots
Supple leather, and a sweet color.  I love the side buckle detailing… absolutely gorgeous!
I love ankle boots with long skirts and dresses… they are so feminine and chic!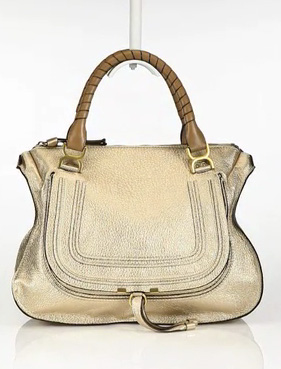 Marcie Metallic Large Hobo Bag
Everyone needs a classic Metallic. End of Story.
This season, Chloé offers a great selection of fashion riding boots from knee-high to ankle.  The "Marcie" Metallic large satchel with the saddle leather handles is a beautiful bag that can be used through the Holiday season.  Looking forward to showcasing more from Chloé for the upcoming seasons.  If you are in New York City, be sure to stop by the store even if it's just to see the fabulous equestrian doors… They are simply stunning!