3 Children's Equestrian Fall Style Trends 2013: CWD Kids
Time to layer up for fall!
As long sleeves and layers take the place of last summer's sundress, you may be looking for something new to add to your little girl's wardrobe. If you want a surefire hit for your horse crazy daughter, check out this dappled grey equestrian and floral printed Double Horse Layer Dress  from CWD Kids. She's bound to love the elegant white horse design, and you both will love the warmth and comfort the double layers provide. CWD Kids notes that the dress is indeed "twirl-friendly," an added bonus that she'll likely appreciate more than you can understand.
Trend #1: Layers & Ruffles.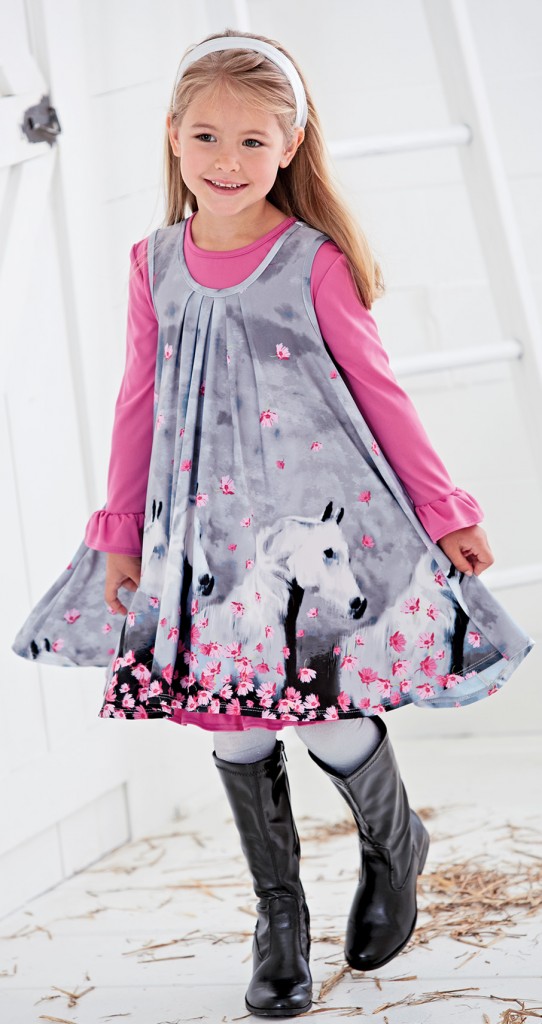 So layer her up with that colorful pink and grey look, then slip her into a pair of their tall mock riding boots. In no time, she'll be ready to crunch those fall leaves beneath her feet on the way out the door!
Trend#2: Tunics and Tights.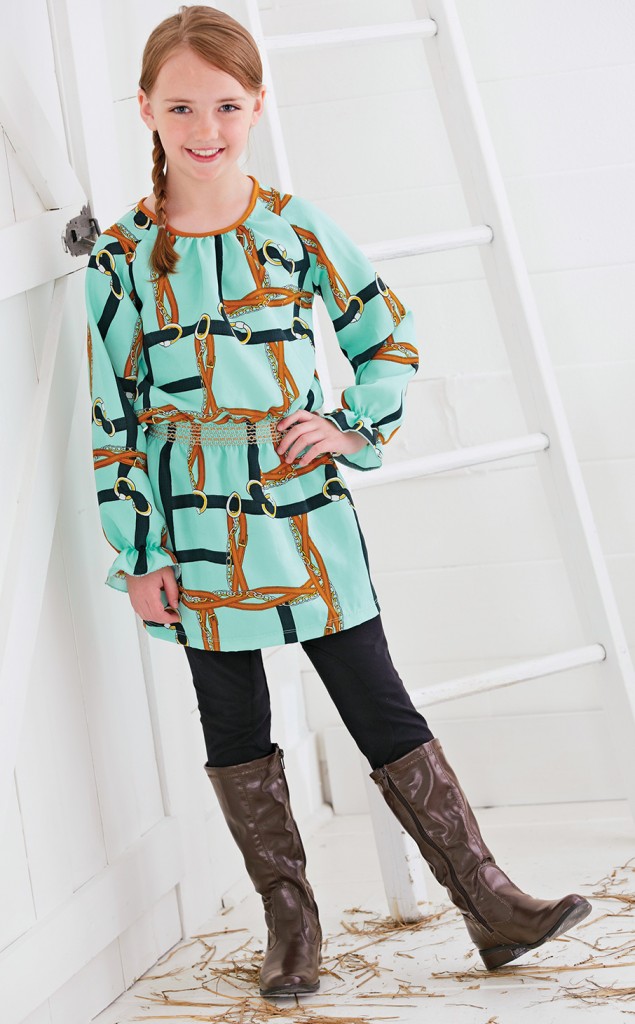 Horse Bridle Print Tunic by CWD Kids
This equestrian inspired bridle pint tunic dress looks comfortable and stylish with the ruffle cuff and smocked waistline. She can wear it with or without leggings or tights depending on the weather. Great look for fall!
Trend #3: Coordinating Classics.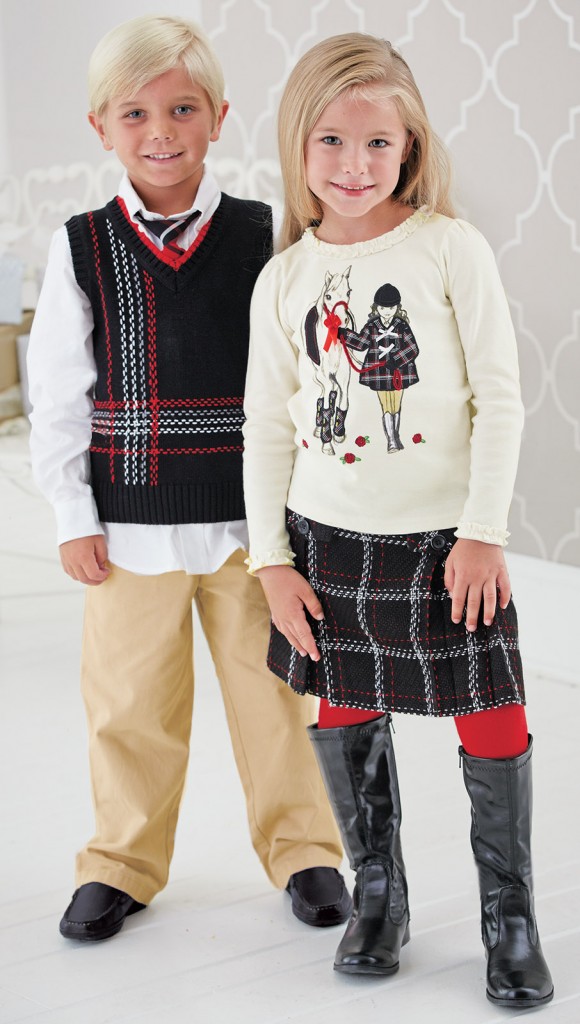 These two little blondies look dashingly dapper in a classic british inspired tweed equestrian look. The Black & Red collection by CWD kids is classic and elegant and can transition into the holiday season. The pony and girl printed horse top is absolutely precious. These two look like they are ready to watch the Grand Prix!