Equestrian Event: Charity Horse Show: Wellington, Florida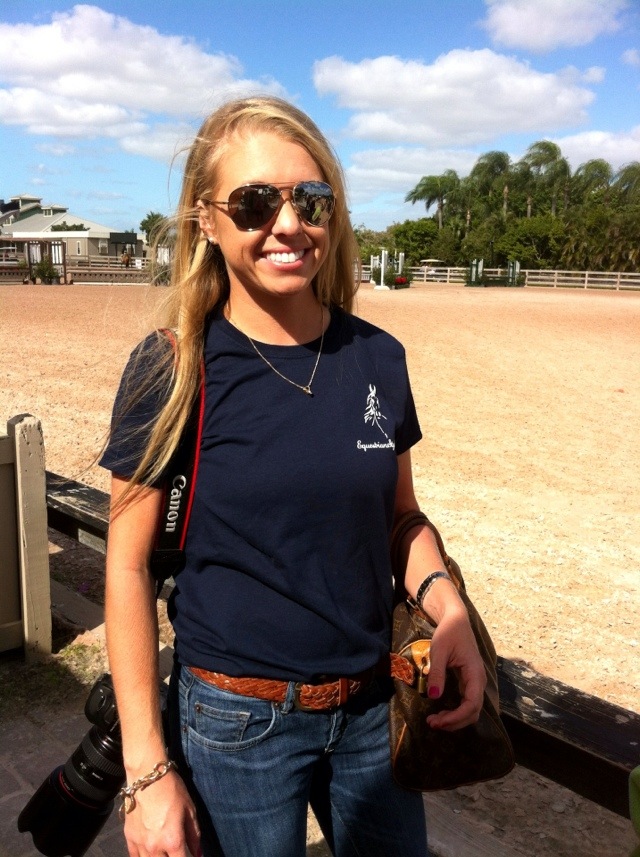 Here I am at The Pony Ring in Wellington, Florida.  A fabulous day surrounded by my favorite divisions: the pony hunters!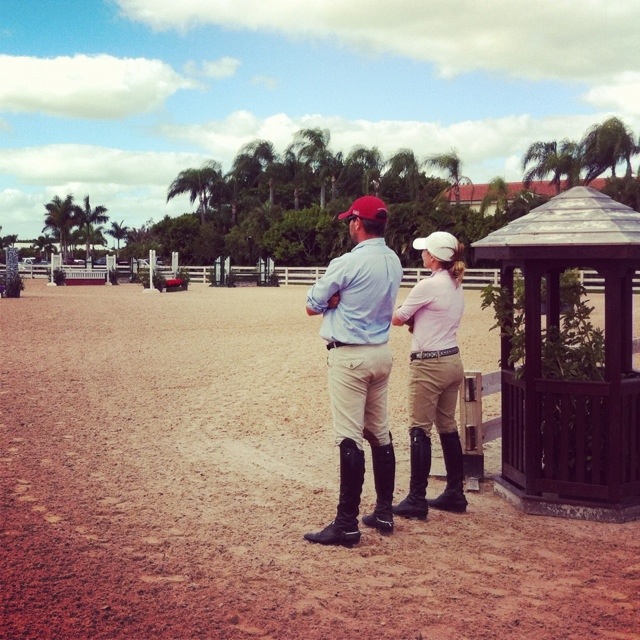 A typical "horse show stance" of trainers at the ring.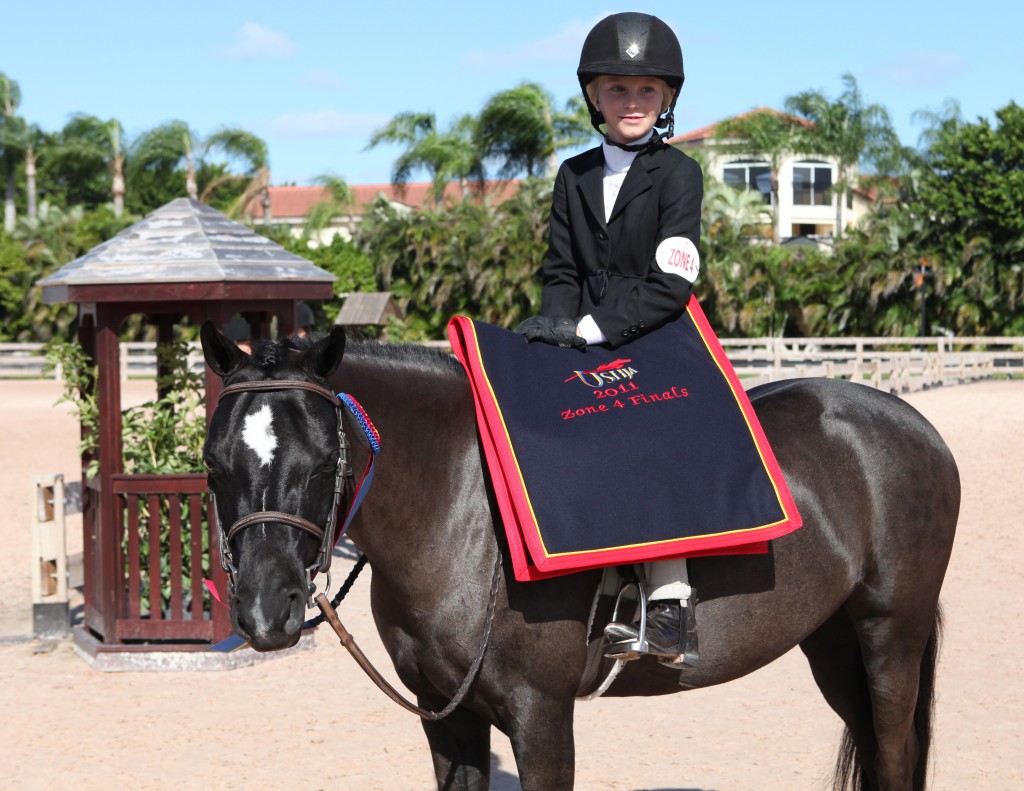 Pictured above is Hana Bieling:  She won the Zone 4 Small Pony Hunter Championship.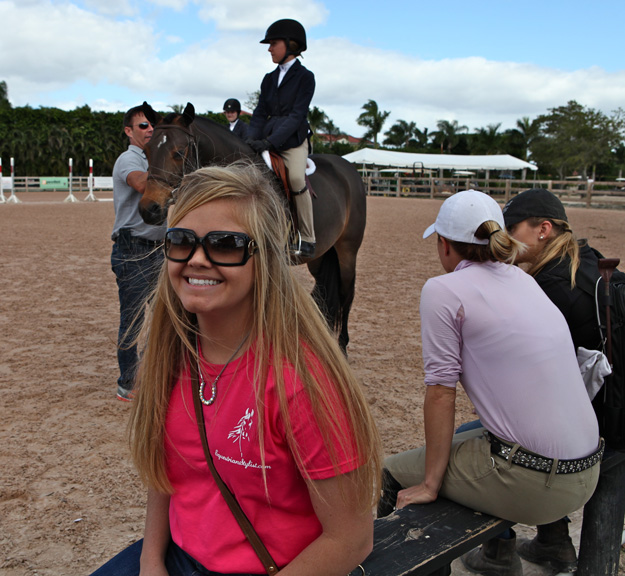 (Pictured above: Amy Cline) at the pony ring.  Love that horse shoe necklace she has on! The Palm Beach International Equestrian Center is already in full swing for horse show season. I visited on Saturday and hung out at the pony ring like old times. Some ponies I used to show with are still packing around little ones today… Such as Enchanted Forest.  Here are a few trends I found important:
1.) I did notice that many young riders are staying in their jodhpur straps much longer. When I used to show, most riders in large ponies were wearing tall boots. Now, it's pretty normal to see lots of jodhpurs in the large pony division.
2.) In speaking with my trainer and noticing trends, bows are out in the A circuit ring. Girls, get that hair up in a hairnet, judges want to see professional and classic looks. If you must wear bows, make sure they are not sloppy and not covering your number! The judge needs to be able to see your number.
3.) Leather belts with equestrian simple embellishments are in (such as a horse bit or stirrup).  Simple, Classic, leather belts with breeches are worn underneath riding coats.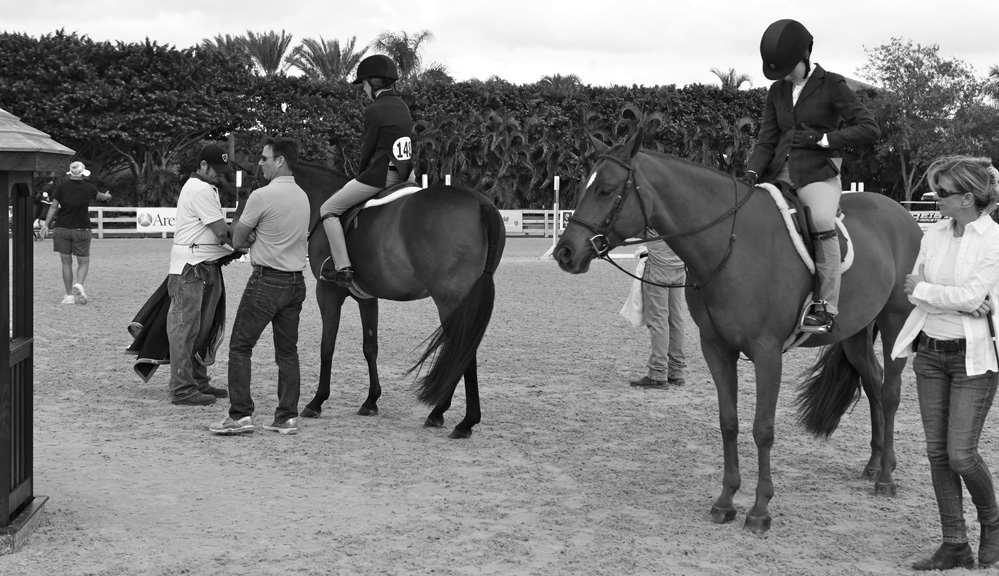 Pictured above: Scott Stewart is preparing his pony rider for the ring.
Pictured above: Meredith Darst: entering the pony ring.  Look at that beautiful tail on Enchanted Forest!  (Did you know they made a Breyer Horse model of him?)  What a classic!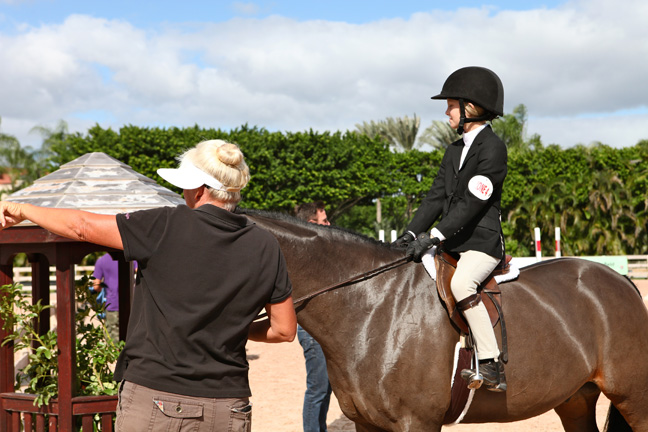 Pictured above: Jennifer Bieling and Hana Bieling:  Jennifer trained me from pony hunters to amateur hunters. I reminisce when I see this photo… It brings back old memories of when I used to show in ponies!  Gooo Pony Power!
All photos are taken by Ashley Cline.