Chanel Equestrian Spring 2013
Everyone loves a lady in the iconic ever-so-classic Chanel.  Model Alice Dellal's recent ad campaign for Chanel has us swooning for more black and white beautiful equestrian fashion shots.  A few days ago, we saw the ad in the latest April issue of InStyle magazine.  Check out the mane on this mare…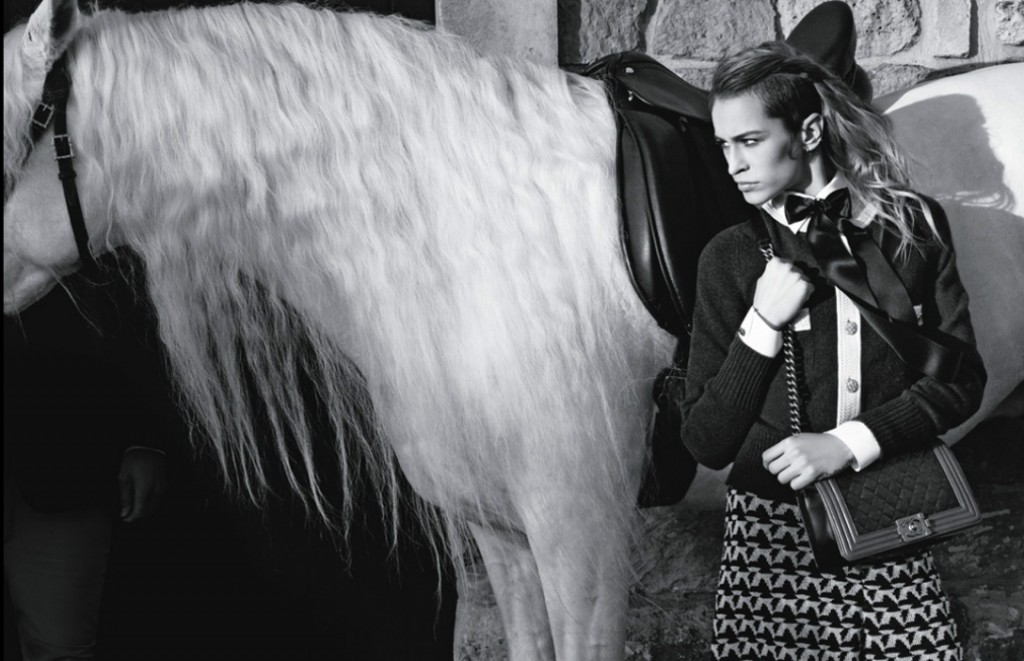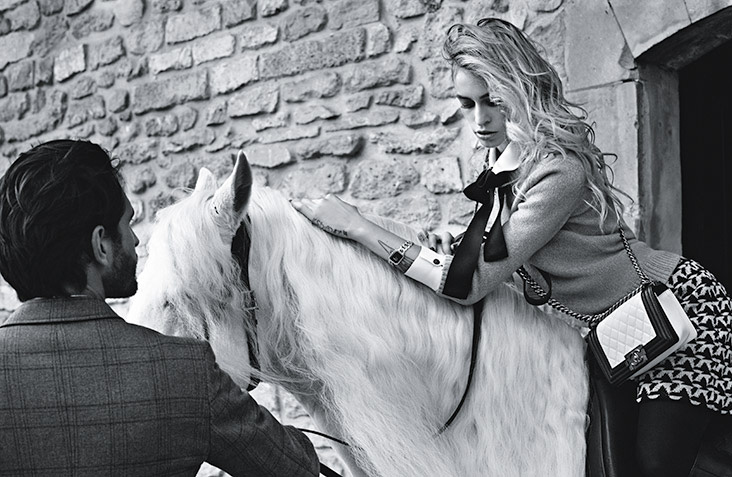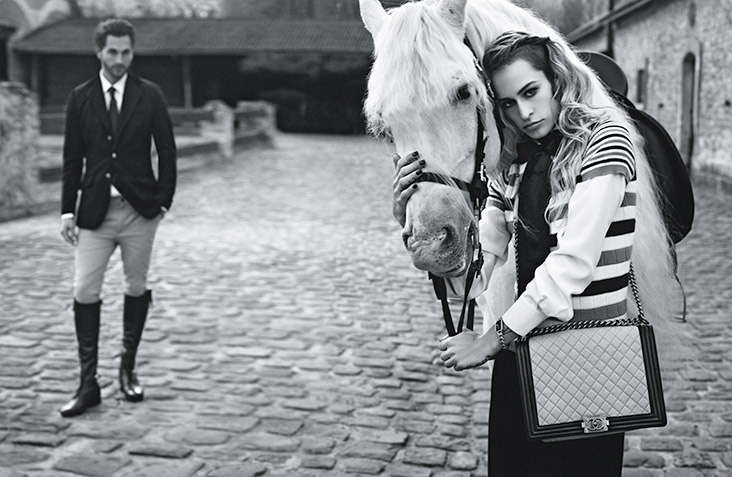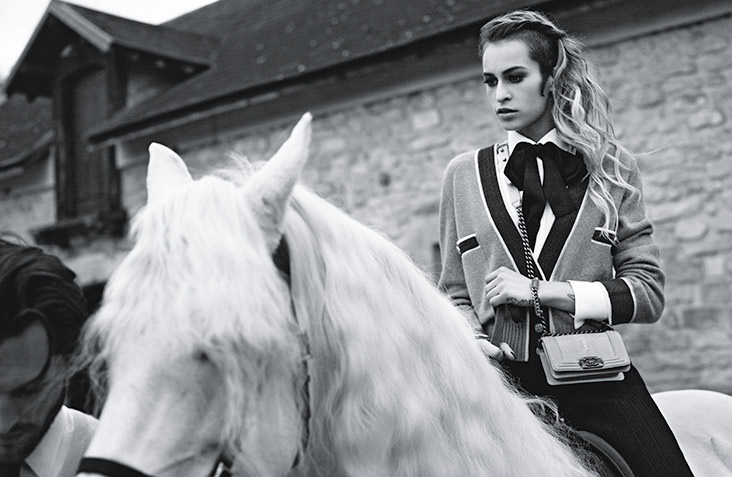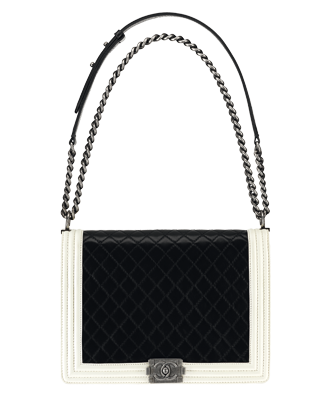 The Large Boy Chanel Flap Bag is simply stunning in lambskin.  The combination of white leather and black trim maintains the elegant image of  Chanel's classic black and white beauty.
But wait, did you know along with fabulous handbags,  Chanel makes riding helmets and crops?  I wonder who the A-Circuit rider will be wearing these into the show jumping arena…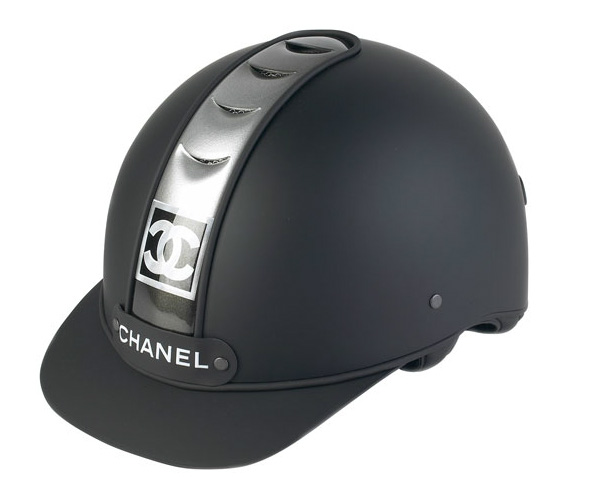 Chanel's aluminum and composite helmet.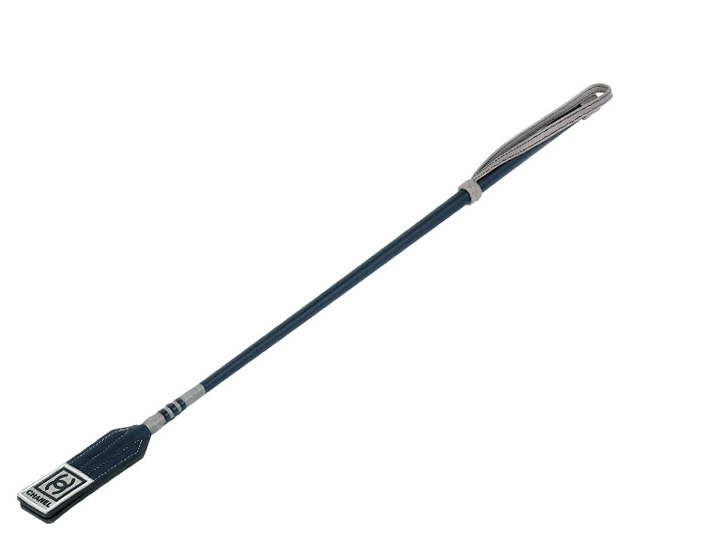 Chanel's leather riding crop.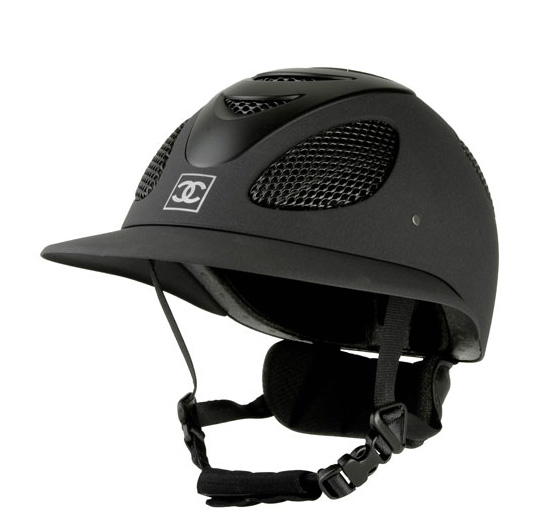 Featured above is the composite polo riding helmet by Chanel.
Many high fashion brands like Gucci, Hermes, and now Chanel are making their way to the equestrian community.  In being such a high fashion couture brand, the question is if these pieces will be functional and durable for the avid equestrian rider?  Let's hear your thoughts… who would rather be riding in Chanel?