Boot Socks? How 'bout JoJoSox
Hey Ya'll!  I'm back from a long weekend and wanted to tell you: I have totally found the BEST new boot socks for you:  JoJoSox!  Pardon my messy hair and no make-up "look", but I had just got finished riding and I was testing out these brand new trendy riding socks.  I absolutely adore accessories, and I have found my new favorite riding accessory right here: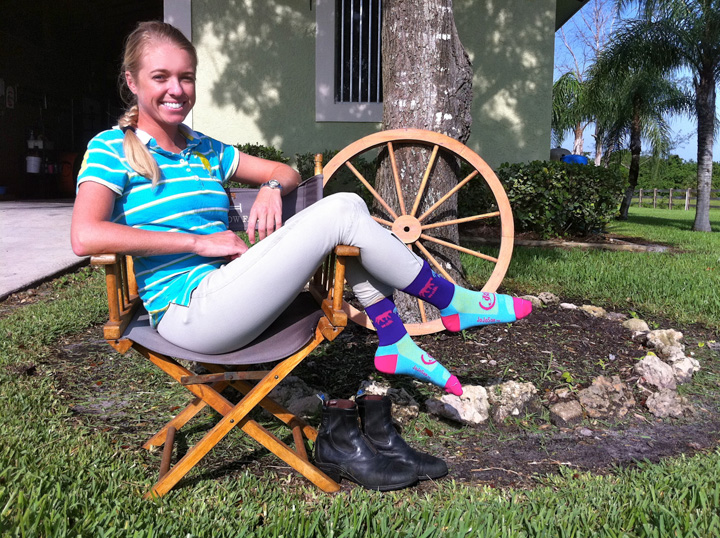 I found JoJoSox at the AETA trade show, and fell in *Love*!  The socks are made with high performance technology to keep your feet comfortable and cool when you are riding.  Joanna Godwhin also known as "JoJo" set out to design the perfect riding sock in August 2009 after being frustrated with socks slipping down and not staying put.  Materials are used from Recycled water bottles, and manufactured right here in home sweet home USA.  I wasn't completely sure if any sock would be able to keep my feet cool in the hot Florida weather (especially in Summertime) So, I decided to try them myself, and I was literally shocked how: #1: my feet were sweat-free after I pulled my boots off, #2 there were No rub marks on my ankles from my paddock boots either!  # 3 they didn't slip down my ankle- even after riding 3 horses!  These by far are my new favorite socks (riding or not!)
Check out all the trendy colors and patterns… these socks are here to stay!  You need at least one pair for every day of the week.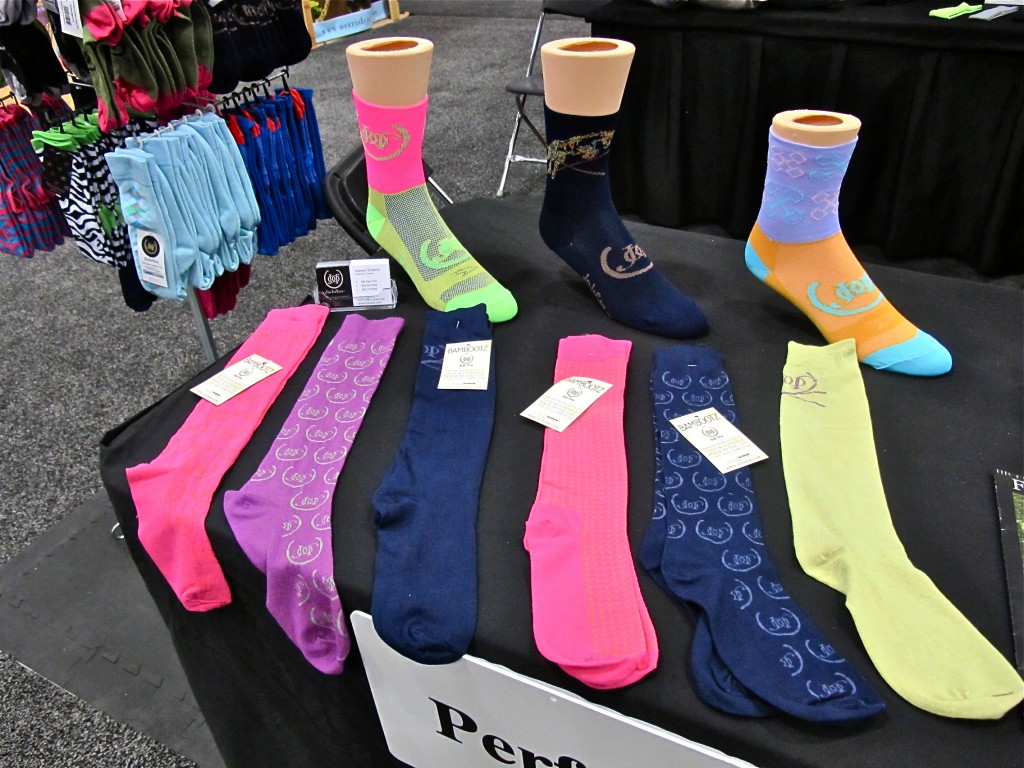 Below is a close up of the "Walk, Trot, Canter, OMG Paddock Boot " style sock.  These socks conform to your feet to give you the support and comfort you need while riding.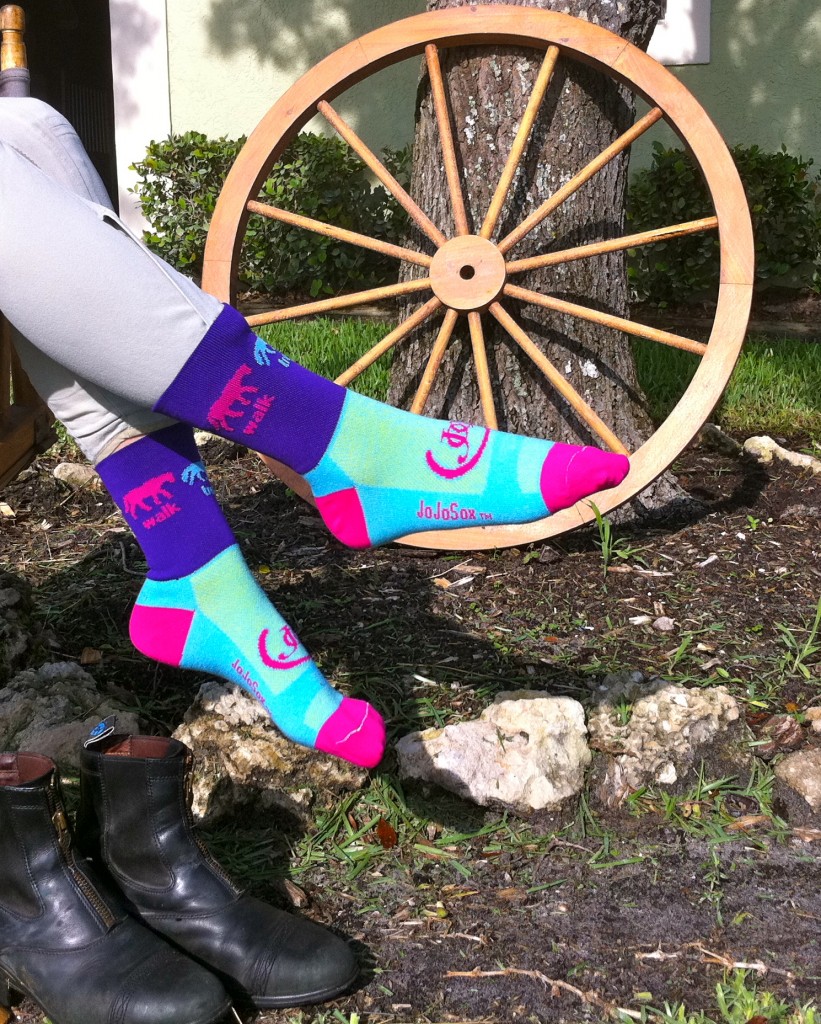 I love how you can see the print at the top of the paddock boot.  These socks are: Trendy, fun, and Extremely comfortable!  For once, I don't have to worry about smelly sweaty feet after pulling off my boots… Thank you JoJoSox!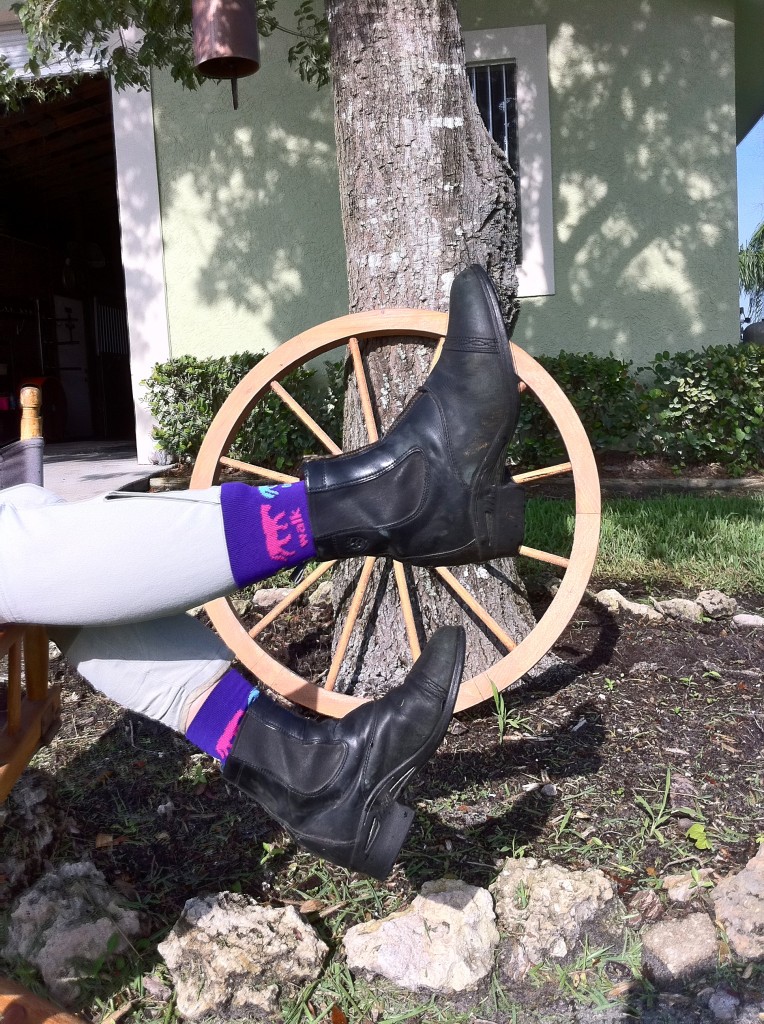 Be sure to keep watching out for JoJosox apparel.  I really have been dreaming of their new tote bag too…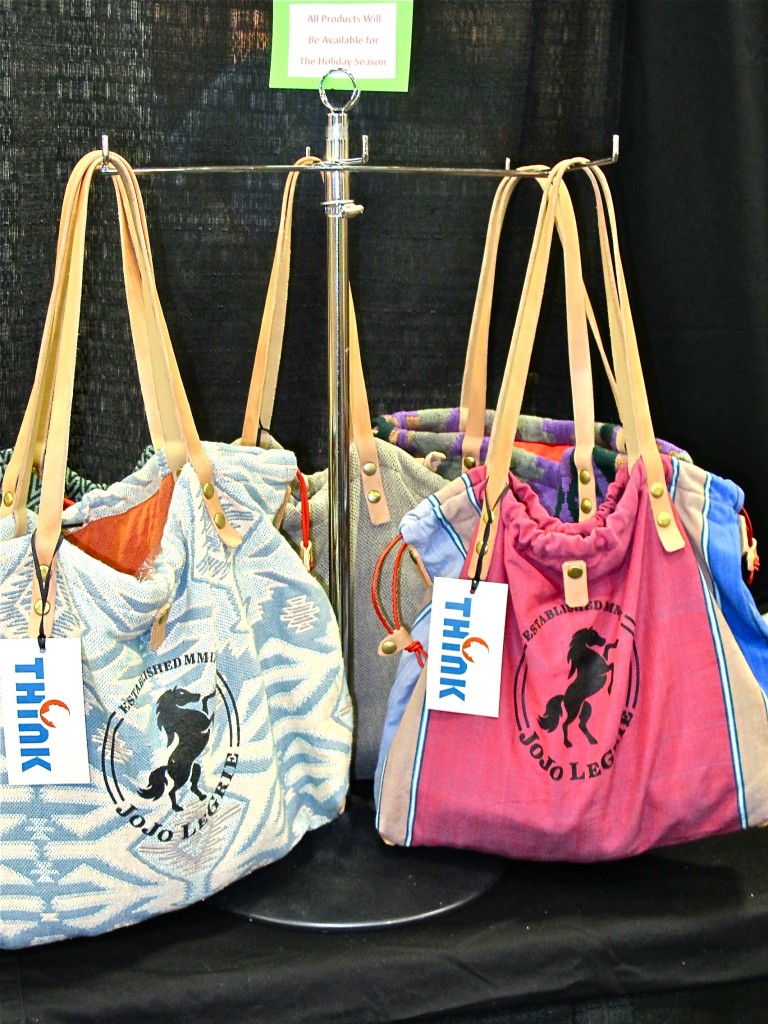 Check out their Facebook Page for more updates.
So when you are looking for boot socks… check out JoJoSox!  Have a fabulous day.  Love, The Equestrian Stylist.