An Equestrian Style Supercar: Ferrari Unveils the 458 Spider
Last night marked the unveiling of the Ferrari 458 Spider at the Ft. Lauderdale, Florida Ferrari Dealership.  This Equestrian style super car is absolutely beautiful.  The event was outstanding: there was even an official Ferrari painting on display.  If you are a horse person, you must love Ferrari… an auto brand with superior style, power, and prestige.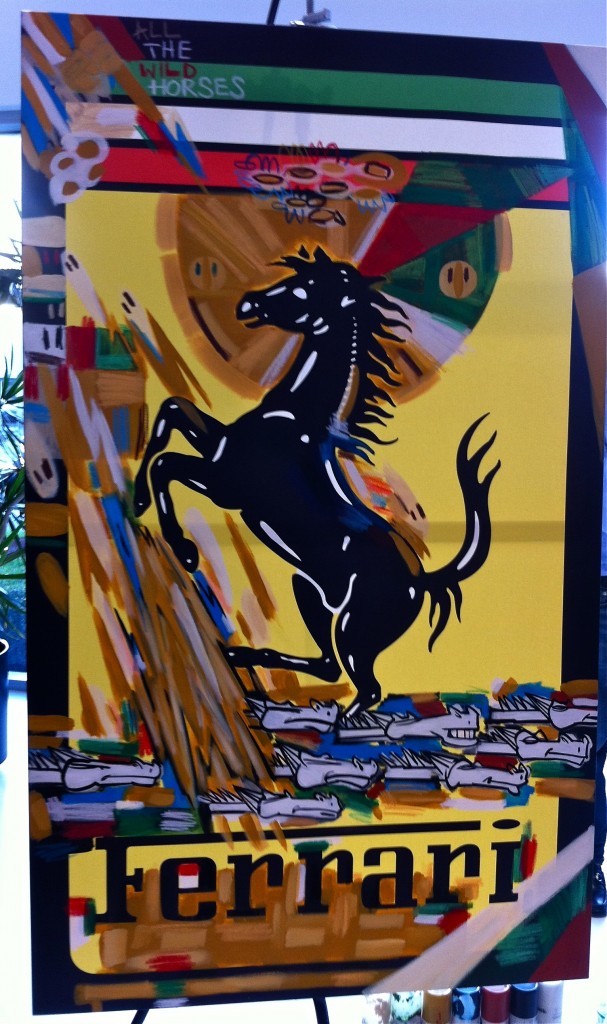 "All The Wild Horses"  Ferrari painting displayed adjacent to the Ferrari 458 Spider.  The colors are stunning!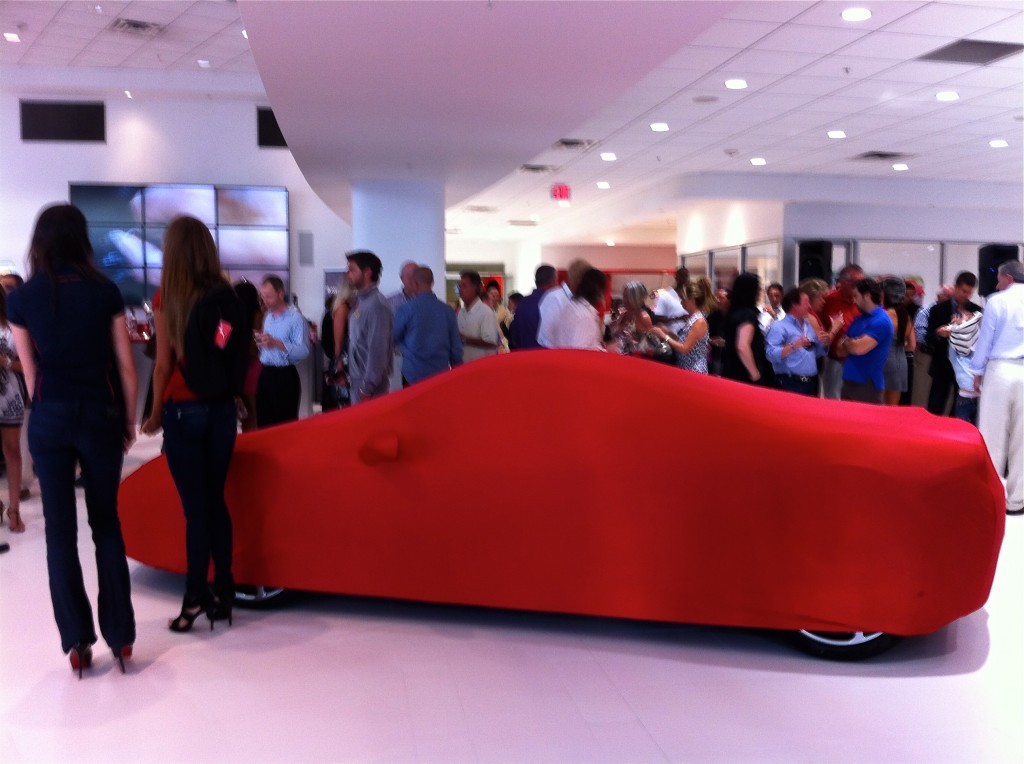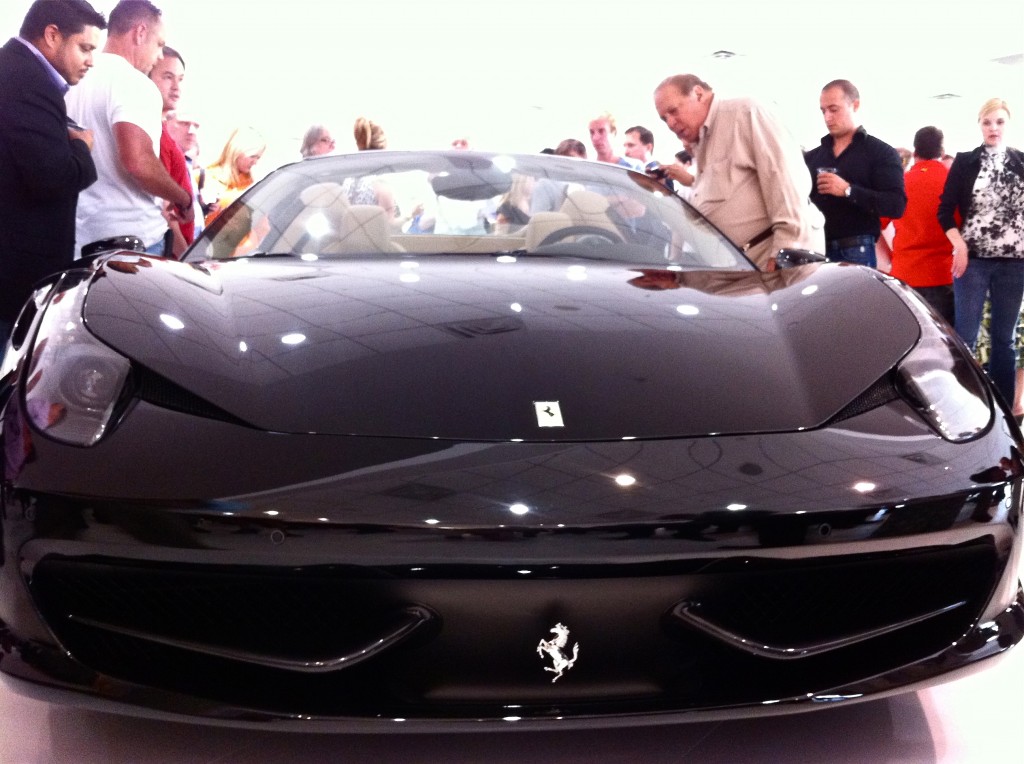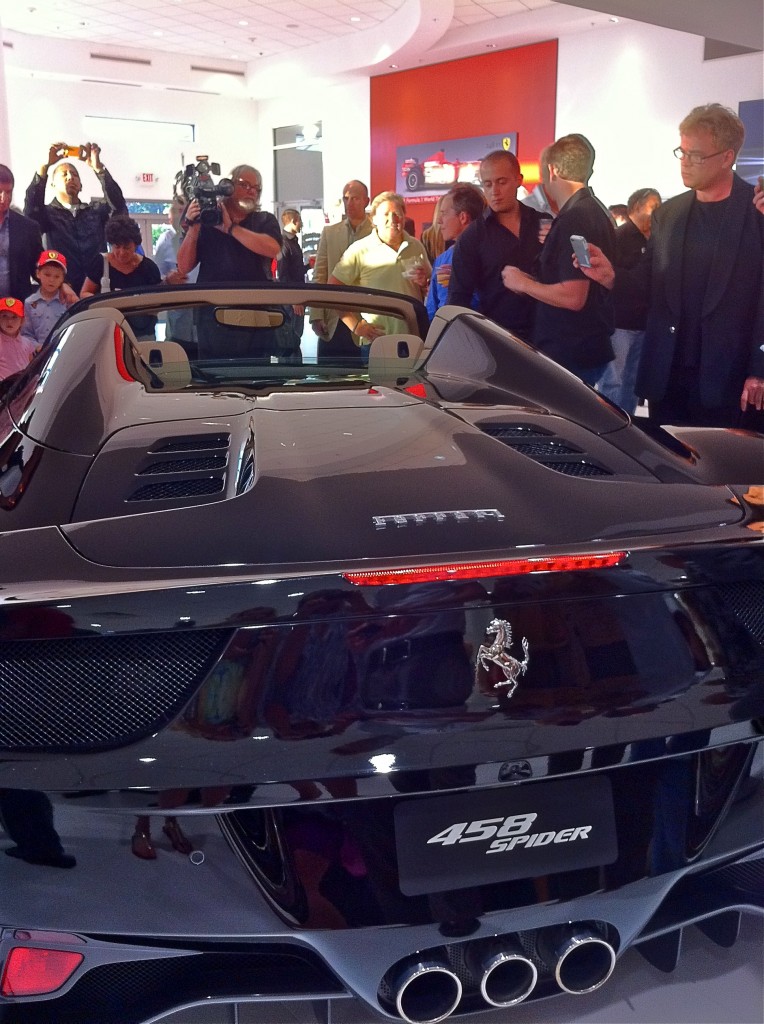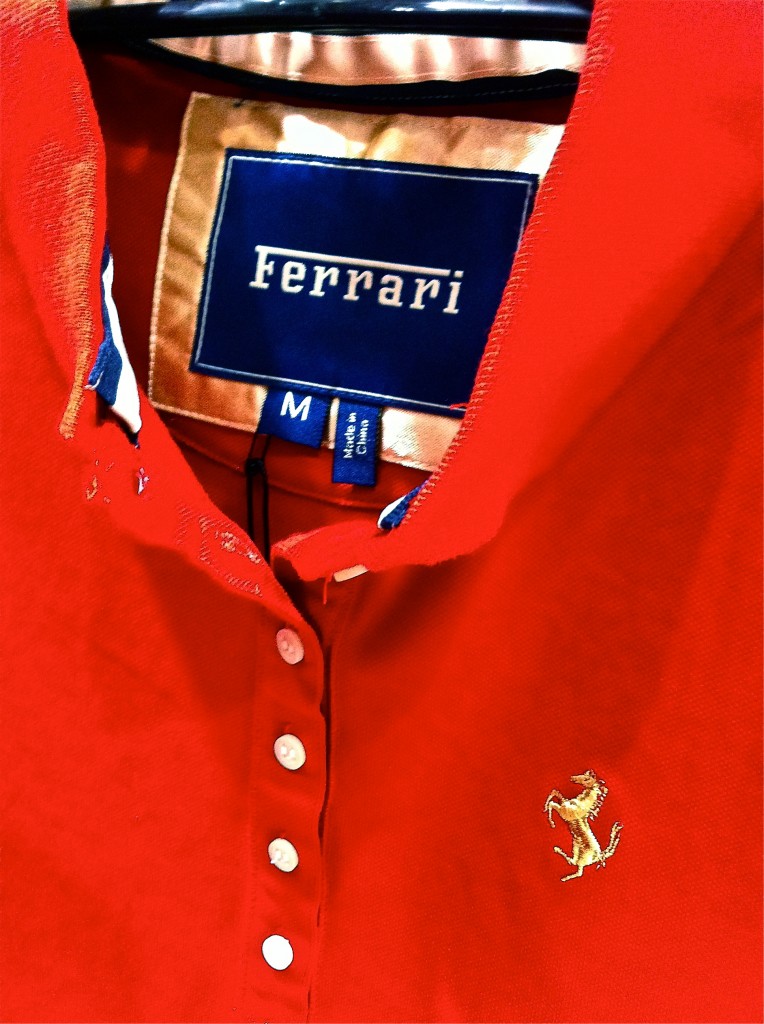 It's Official: Equestrian Style was everywhere at the Ferrari unveiling event:  I'm in love with the Ferrari Polos…  That rearing horse is simply iconic: I'll take one in every color please!