An Equestrian Fashion Celebration at "Strut! Fashion For A Just World" 2012 Event
*Photo Credit: Isabel Kurek
Walk, Trot, or STRUT! (Equestrian Stylist says: Strut!).  The STRUT! Just World Fashion Show event last night was spectacular.  Decked out in royal lighting, crystal chandeliers and horse portraits, the Wellington Club looked stunning .  The "Who's Who" of the equestrian fashion world were present including brands like Pessoa, Ariat, Der Dau, Grand Prix, GPA, Pikeur, GoodeRider, Asmar Equestrian, and Dyer Equestrian.
Equestrian riders love wearing one-of-a-kind boutique and uniquely designed garments as well.  Some trendy chic fashion looks were represented by: WEF Boutique, Sofie Belgium Boutique, Zest, and Elegante Polo, and Skiffingtons LLC were all represented by top rider models.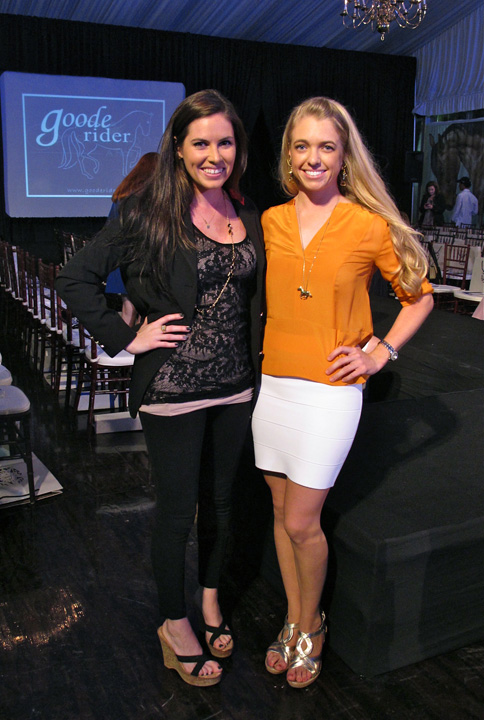 Amanda Powers from the Dobbin Group and I before the fashion show event.  She is wearing a one of the new Pessoa riding coats.  Amanda did a wonderful job helping coordinate this equestrian fashion affair.  Equestrian Stylist is thankful for the opportunity to get to work with her.

Pessoa bags were placed on every chair with equestrian goodies inside, including a leather Pessoa keychain!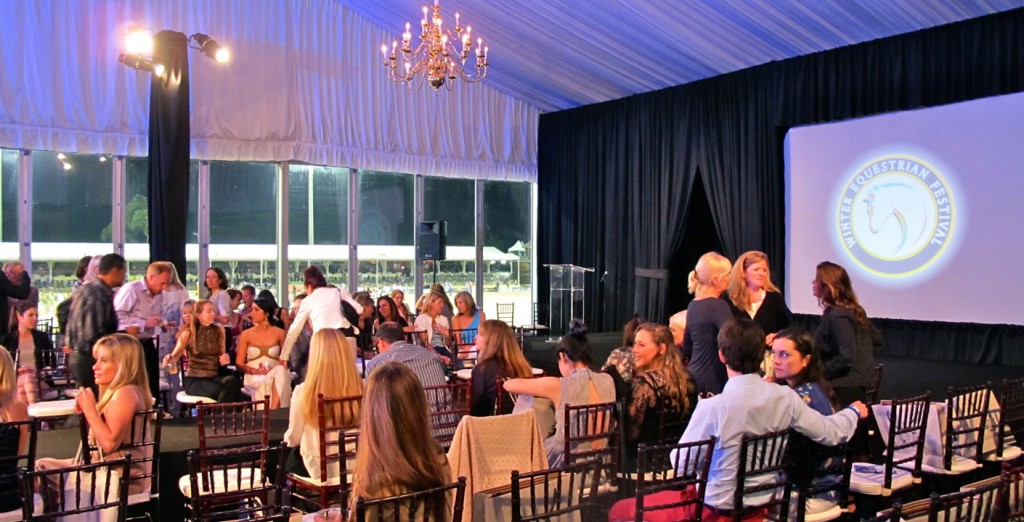 Golden hues, browns, grays and plaids are a trend for Spring Equestrian fashion.  Brown breeches are coming in, along with dark leather brown tall boots.  A pop of color mixed with the natural browns brings in a fun trend this season.   Will these colors take off in the show ring?  I guess we will just have to wait and see…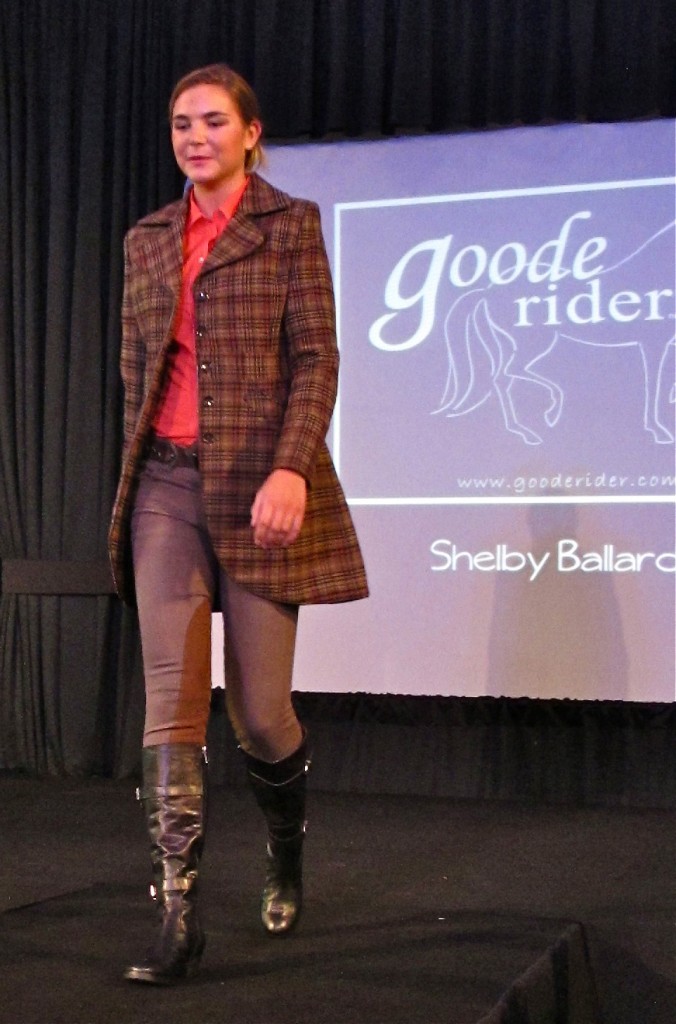 Shelby Ballard modeling Goode Rider apparel.  I am in love with the  Tailored plaid Equestrian Coat!She is also wearing: Lone sleeve "Ideal" show shirt, "Jean Rider" knee patch breech, Espresso Equestrian Leather belt, "Vintage" Hunt Boot.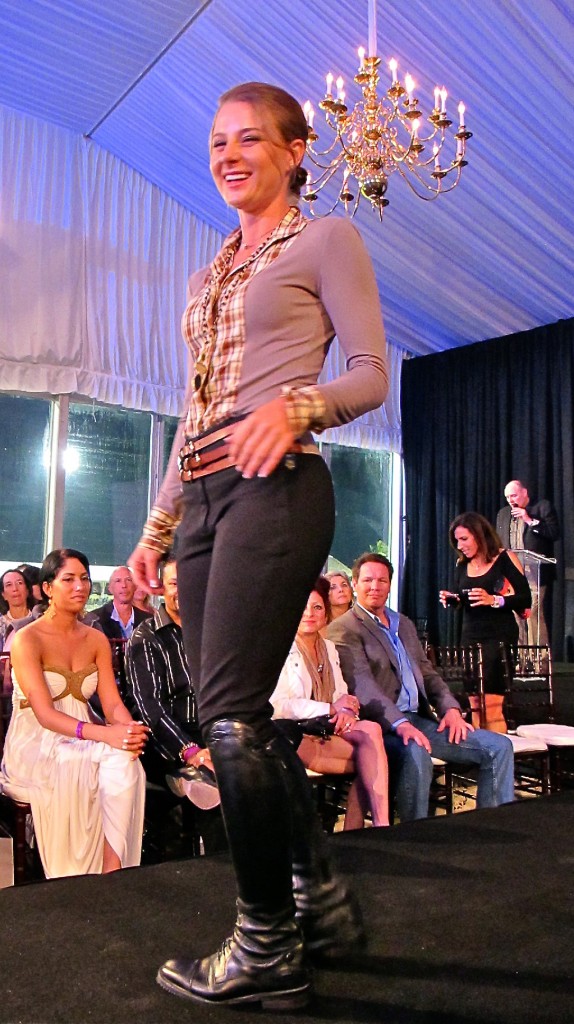 Tatiana Dzavik modeling LeFash open placket show shirt in Merlot Plaid and Black Formosa Ladies full seat breeches from Pessoa.  I love the plaid detailing on the sleeve cuff.
Nick Dello Joio wore Pessoa Glam: iBelterra No Seat Breeches in chocolate/brown, Indigo Mato Seamless soft-shell Jacket, and Brown/Chocolate Santos polo shirt.
*Photo Credit: Isabel Kurek
Erin Ballard wore Grand Prix (Frantisi) GPA First Lady Helmet and a Eurosport Grand Prix TechiLite Jacket.  Technical sweat-wicking materials are the new trend in equestrian riding gear.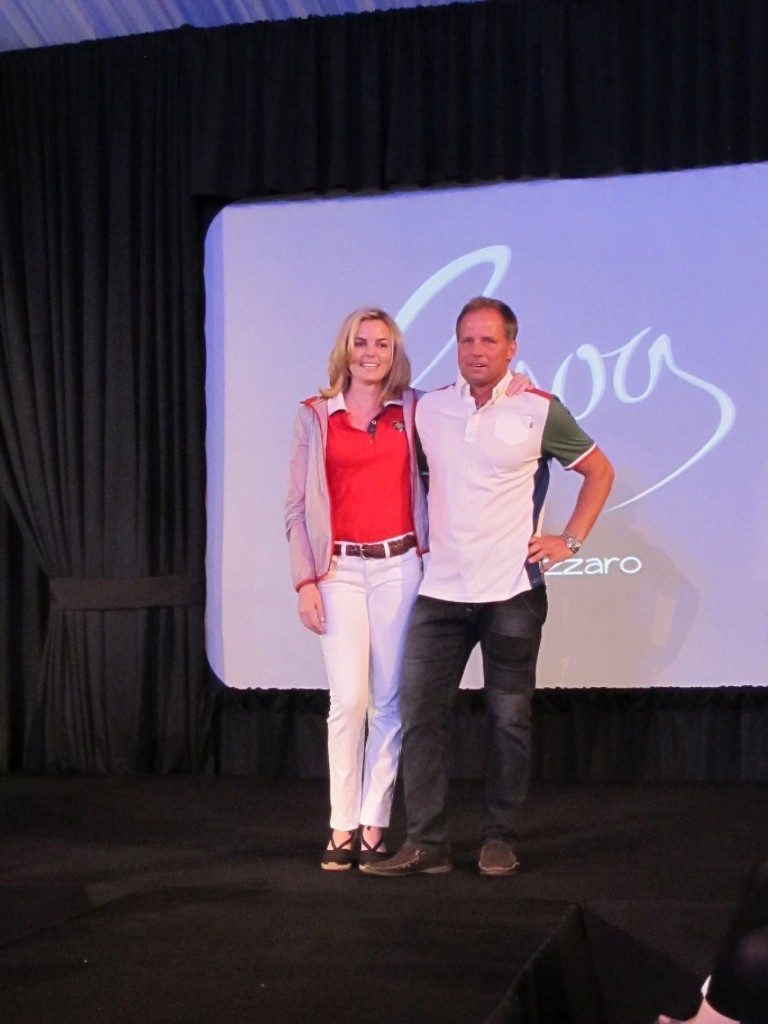 Aimee McClemahan and Mike Azzaro.  Mike Azzaro, currently holds Polo's highest handicap of  10 goals.  These two wore Pessoa Sport looking comfortable and chic.  A great look for an outing at a polo match!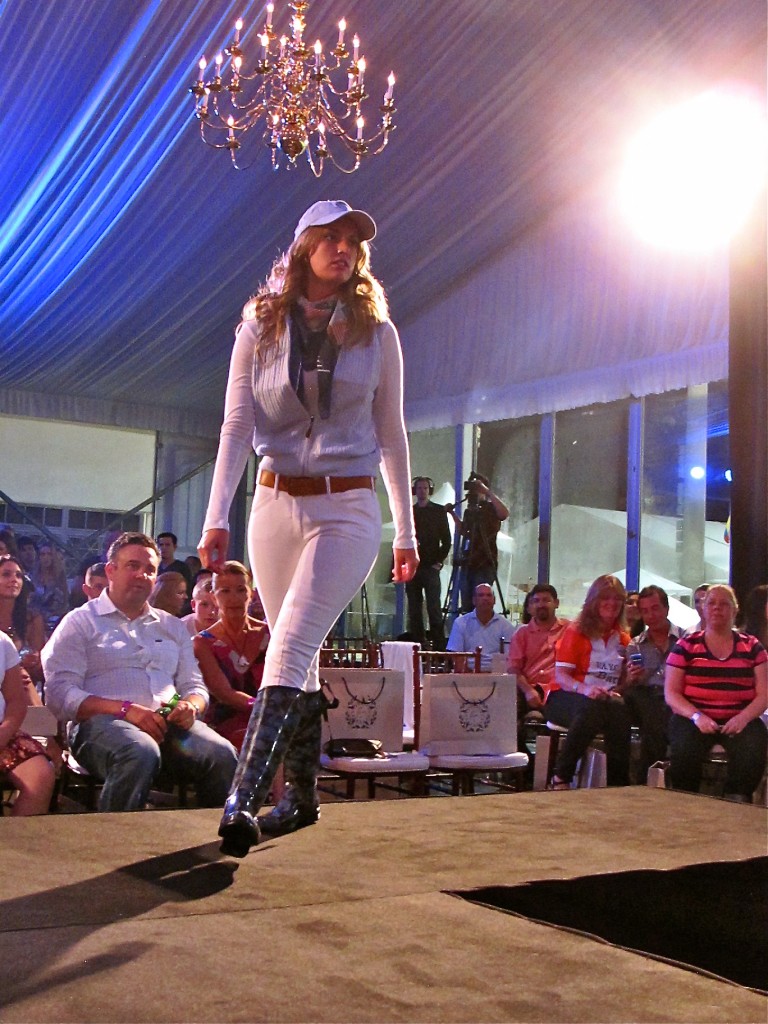 Here is a comfortable and great look for after-horse showing.  Megan Tessaro modeled WEF boutique's pale blue WEF baseball cap, long sleeve white cotton WEF tee, Pale blue front zip WEF sweater vest, Official WEF Flag scarf, and DAV "English Lace" Welly Boots.
Lisa Skiffington, owner of Skiffingtons LLC sat next to me in the front row at the fashion show.  We chatted about her new store Skiffingtons LLC, which carries unique one-of-a-kind designs. Skiffington's daughter and model, Alexandra Skiffington, grew up riding and showing ponies with me….(we go WAY back!)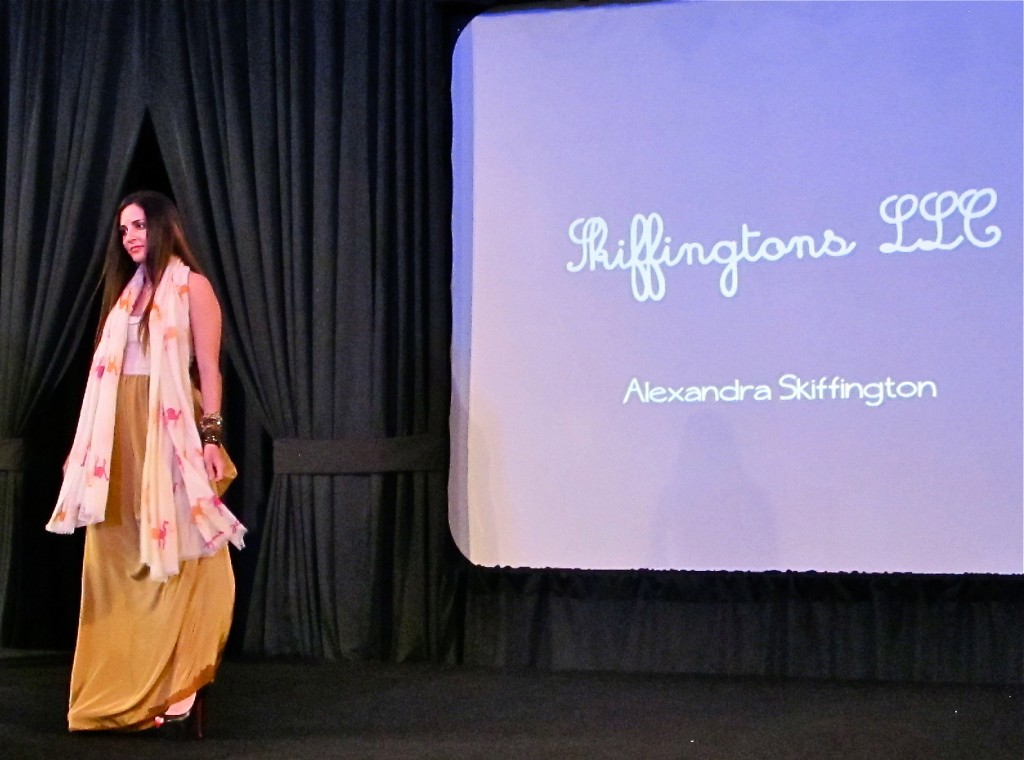 It was a fun surprise to see Alex strut the runway in a fabulous "Bora Bora" Silk Crepe Maxi Dress.  She also had a Virginia Johnson merino wool scarf with Chan Chan Luu Crystal and leather wrap bracelets to accessorize the look.  The Flora Bella straw bag with leather fringe tied the look together with a fun flair.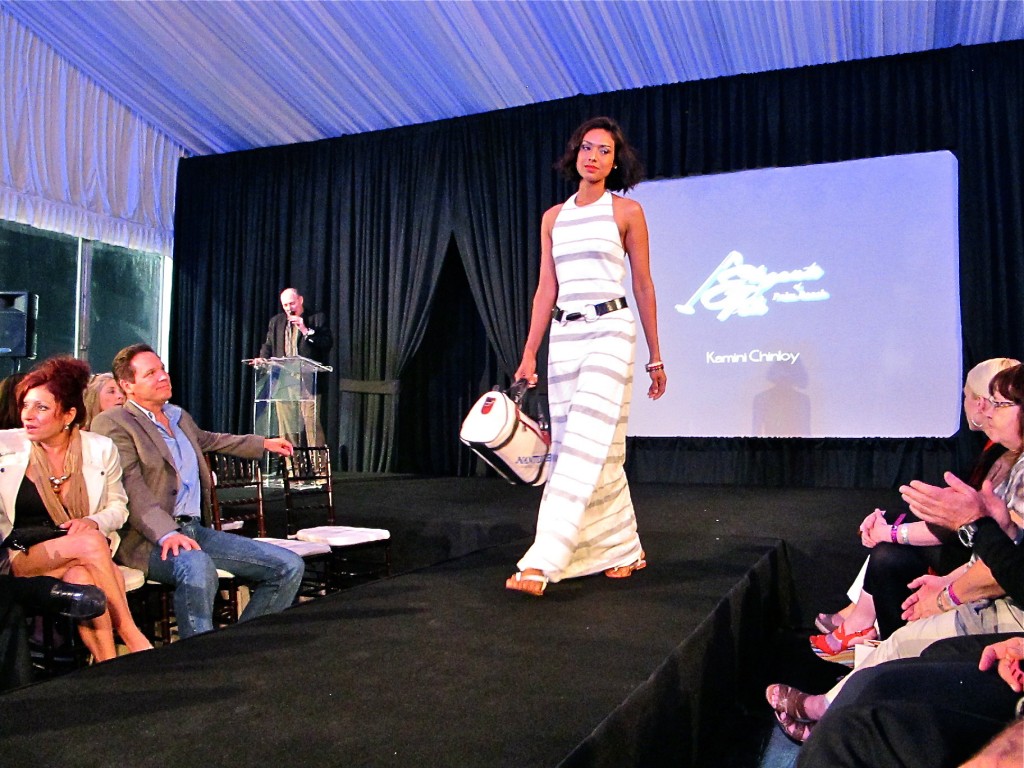 One of my favorite non-riding apparel Spring looks was Kamini Chinloy modeling Elegante Polo boutique clothing.  She wore a Badgley Mishcka Striped Maxi dress, 3 Bangle Bit Bracelet, La Martina Nantucket Bag, Suzi Roher Snaffle Bit Belt.  Fabulously Chic and very flattering!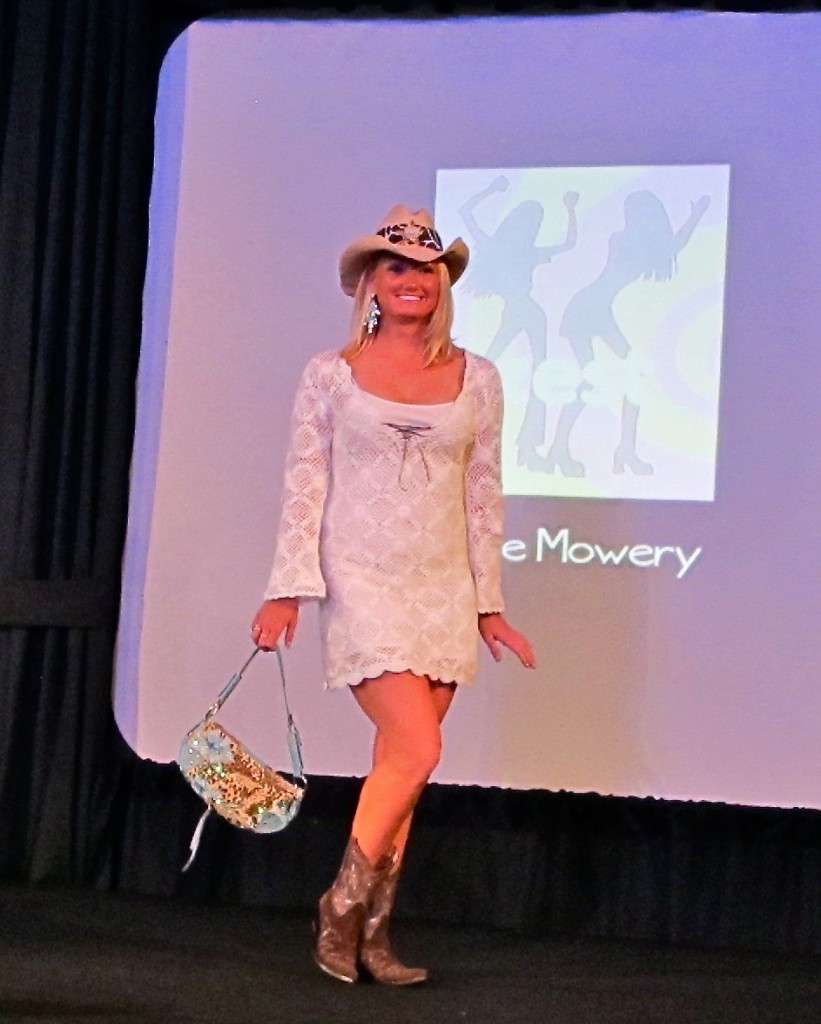 Lexie Mowery modeling a look from Zest boutique.  A unique western-inspired spring look.  Modeling a Union Crochet Dress in Ivory, one of a kind Giraffe Straw Cowboy hat, Old Gringo Chocolate/Blue suede cowboy boots, Turquoise/leopard baguette and turquoise/silver earrings.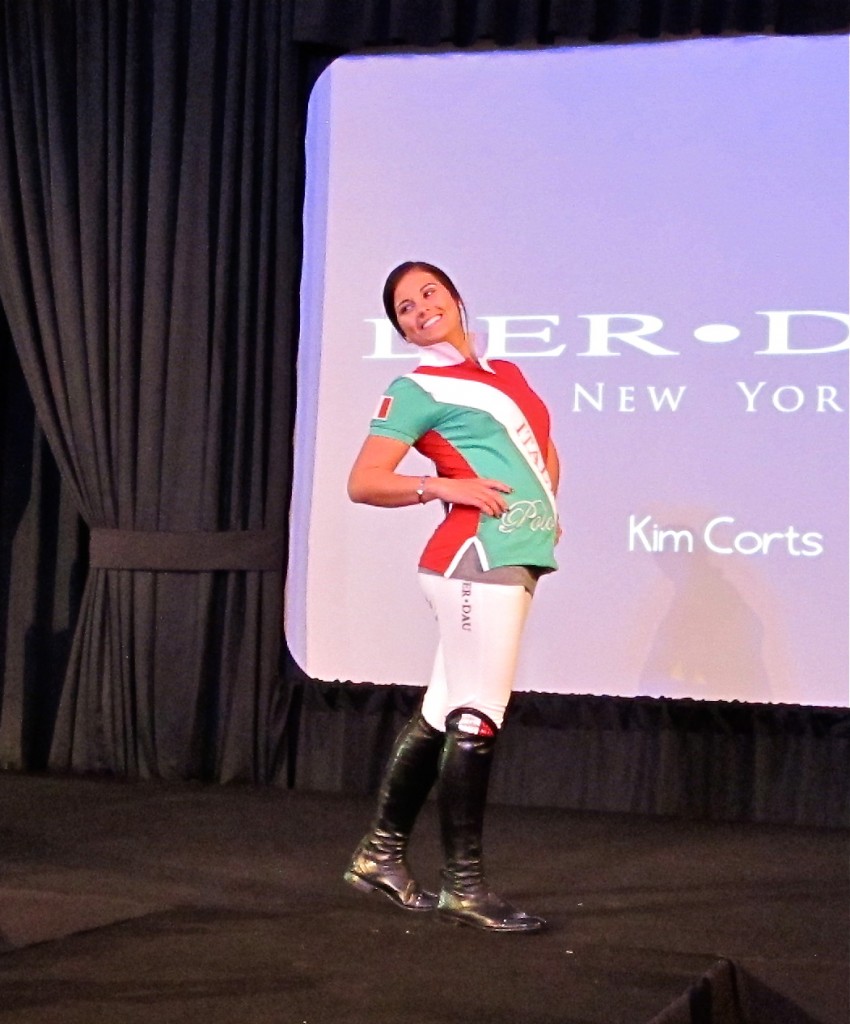 Kate Corts strutted her stuff down the runway in Der Dau.  Der Dau introduced their newest coolmax polo on the runway in "Italy" dazzled with swarovski crystals and Alligator trim, this is a fun way to represent your home country at the horse shows.  The Italian-inspired boots were a sparkling with glitz and glam on the runway.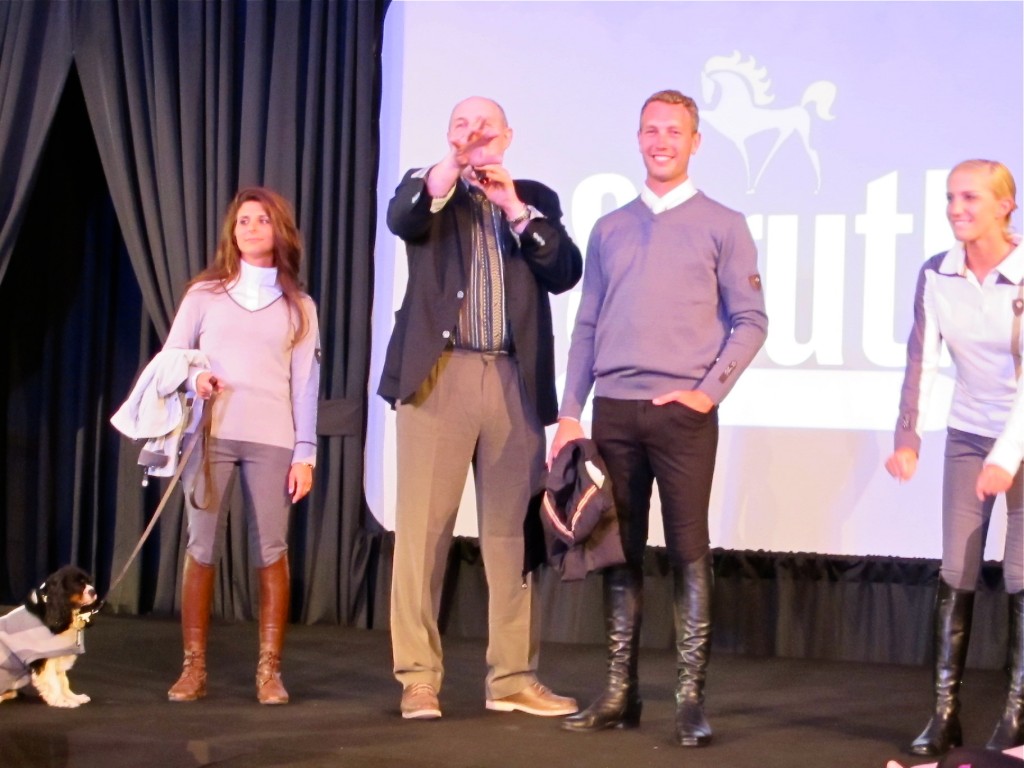 "Yogi" ,Marlee Dichter,  Daniel Zetterman, and Alexa Adelson wearing Pessoa Glam.  A date with Daniel Zetterman went for $600!  It's hard to resist that stunning smile…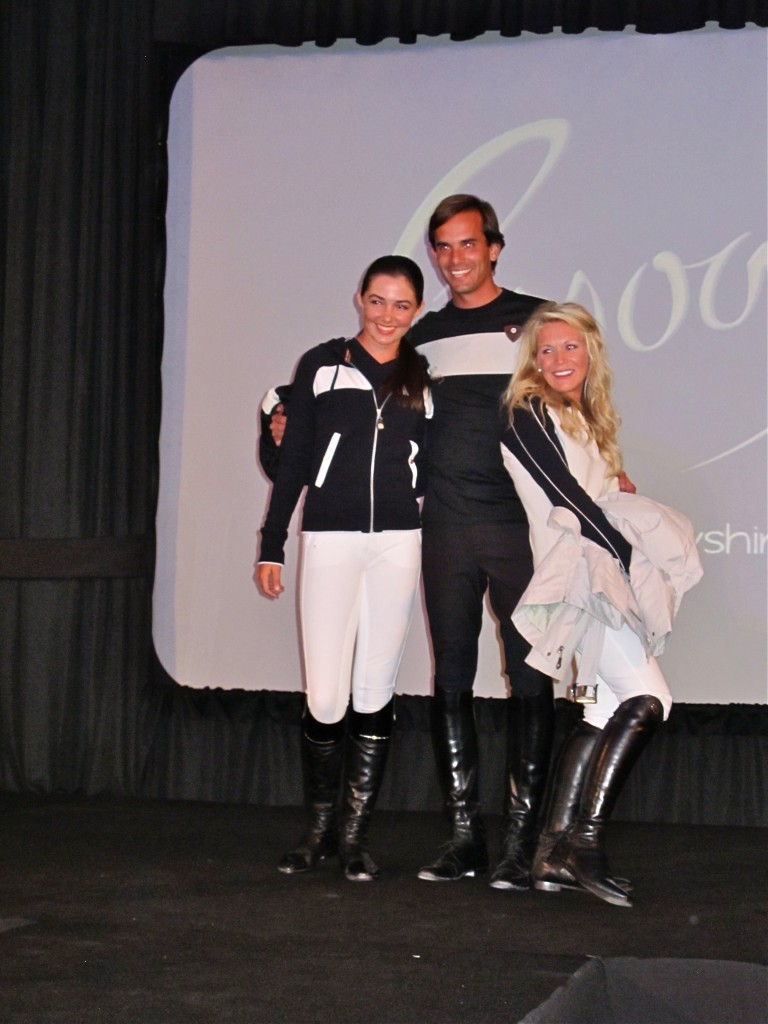 Sophie Simpson, Andres Rodriguez, and Amanda Derbyshire in Pessoa Glam.  The black and white triple combination looked stunning on the runway: Classic and Hot for Spring 2012.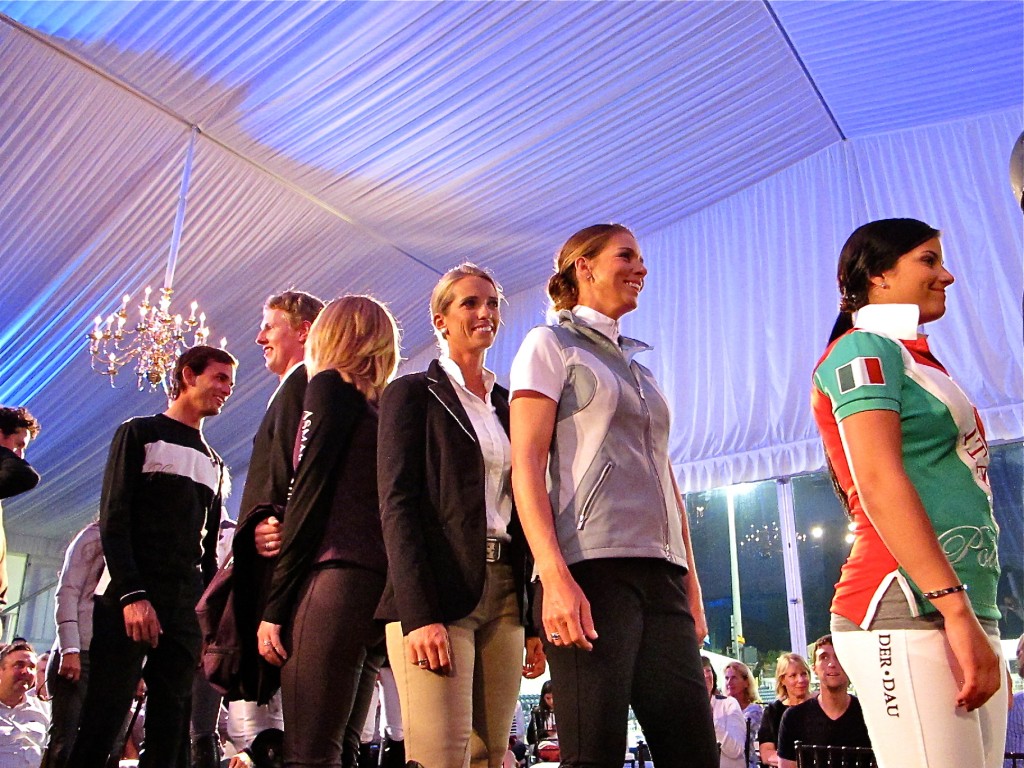 Models strutted down the runway for the Grand Finale showing off the audience the last look at the latest spring equestrian styles.  (From the far right: Kim Corts in Der Dau, Nicole Simpson in Ariat, Tiffany Morrissey in Dyer Equestrian, Angela Covert-Lawrence in Asmar Equestrian, Andrew Bournes in Pessoa, Andres Rodriguez in Pessoa)
JustWorld International presented a great event with Horseware Ireland.  This event brought together equestrian clothiers, well-known riders, and the equestrian community in a fun celebration of 2012 equestrian fashion.  This fashion show was a huge hit and truly showed that Wellington equestrians are sure the most fashion-foward in the industry.
*Photo Credit: Isabel Kurek
Tom MacGuinness of Horseware Ireland proud founding sponsor of JustWorld International smiling at the events of the Strut! Fashion for a Just World Fashion Show.
For more information about Just World, check out http://www.justworldinternational.org 
All photos unless noted otherwise were taken by Equestrian Stylist.  For more photos from the show, check out our Facebook Page.