An Equestrian Bridal Shoot Featuring: Stacie & Joshua Tobin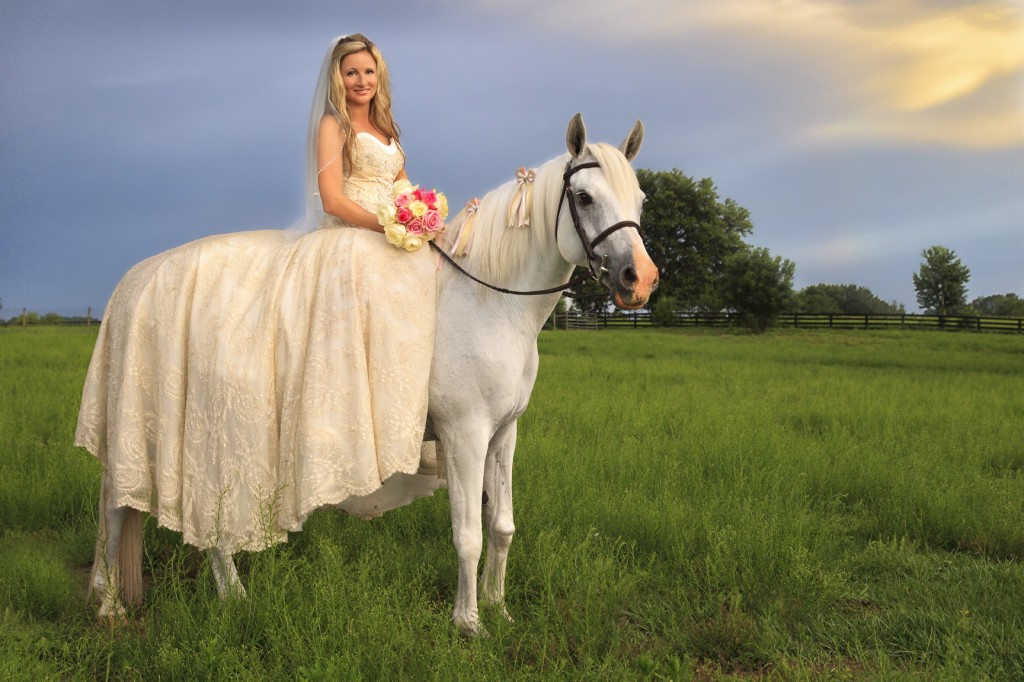 Stacie Yellin's dream came true on June 29, 2013 when she married Joshua Tobin at the Four Seasons in Palm Beach, Florida. The Tobin's took a trip after the wedding to Sugarbrook Farm in central Florida to capture a beautiful equestrian bridal photo shoot. I've always dreamed of riding my pony down the isle.  That wasnt really realistic, so as a compromise we decided to do a photoshoot after the wedding," explained Stacie. Her retired large pony Mabelline, "Trudy", was her best accessory to her wedding gown by Priscilla of Boston. "The dress was leant to me by Vikki Moskowitz, my best friend… It was her dress that I helped her pick out for her wedding 4 years ago. I always wanted a Priscilla of Boston dress, and I finally got the perfect one!"  The veil came from Patricia's South in Plantation, Florida. It featured a crystal beading around the edge to match the wedding dress. Kathy Cline of KathyClinePhotography.com did a fabulous job from coordinating and organizing to executing this beautiful equestrian wedding photo shoot with Stacie and Joshua Tobin.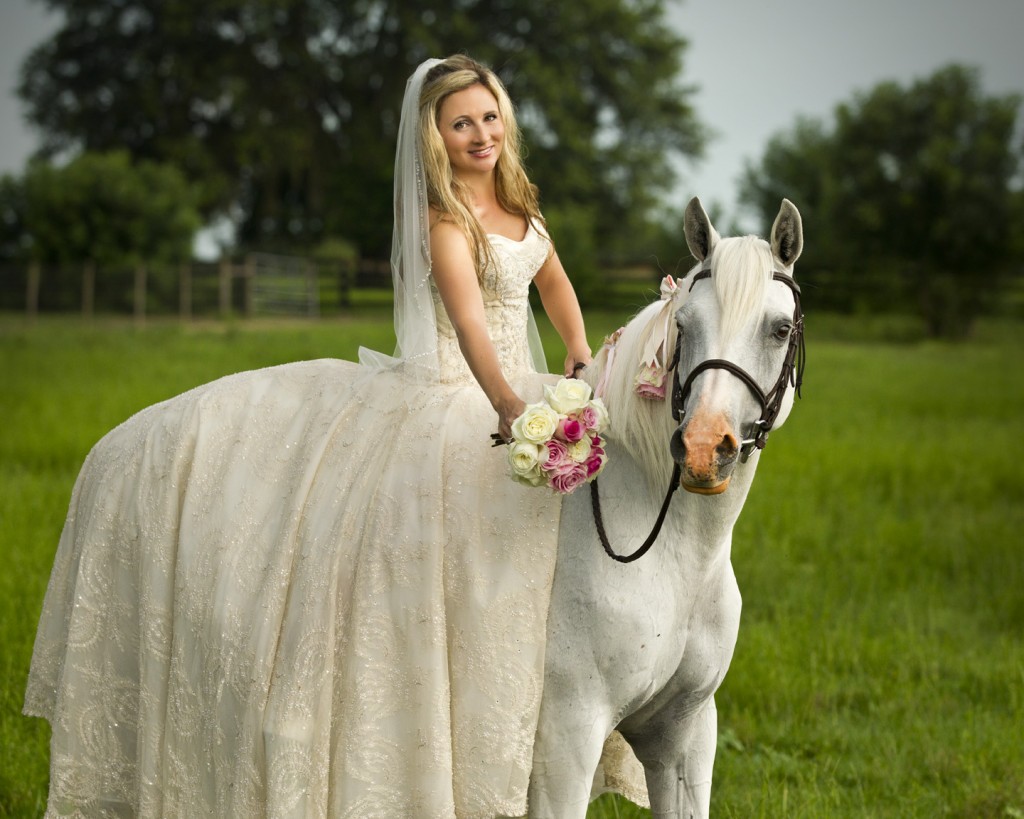 Beautiful scented pink roses and custom bows by Stacie's company Belle and Bow Equestrian draped in Trudy's mane to match the bride's bouquet.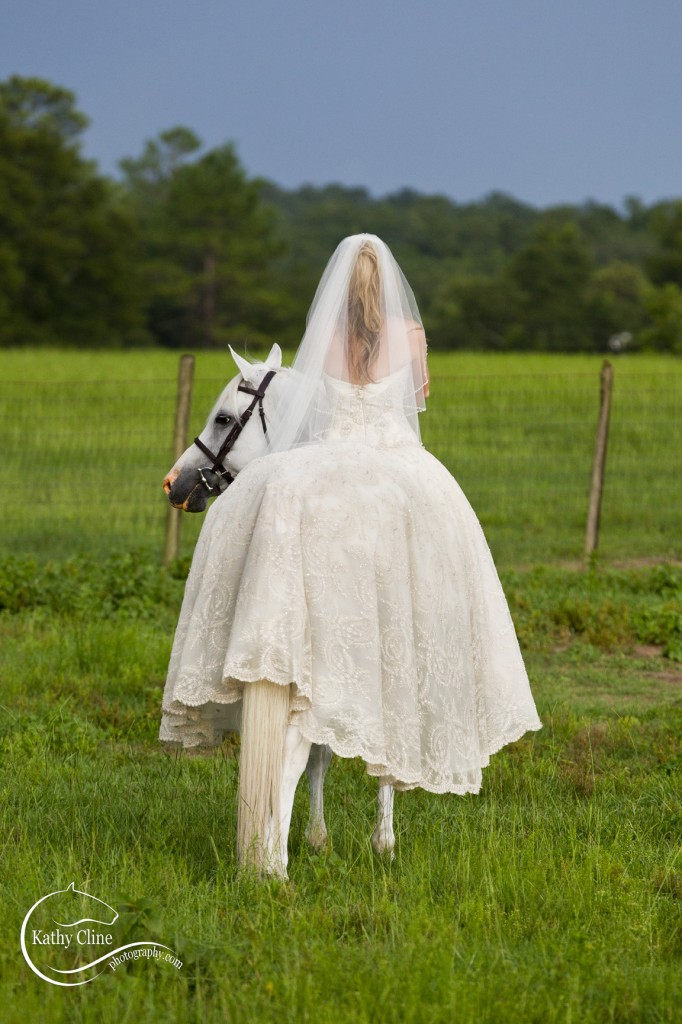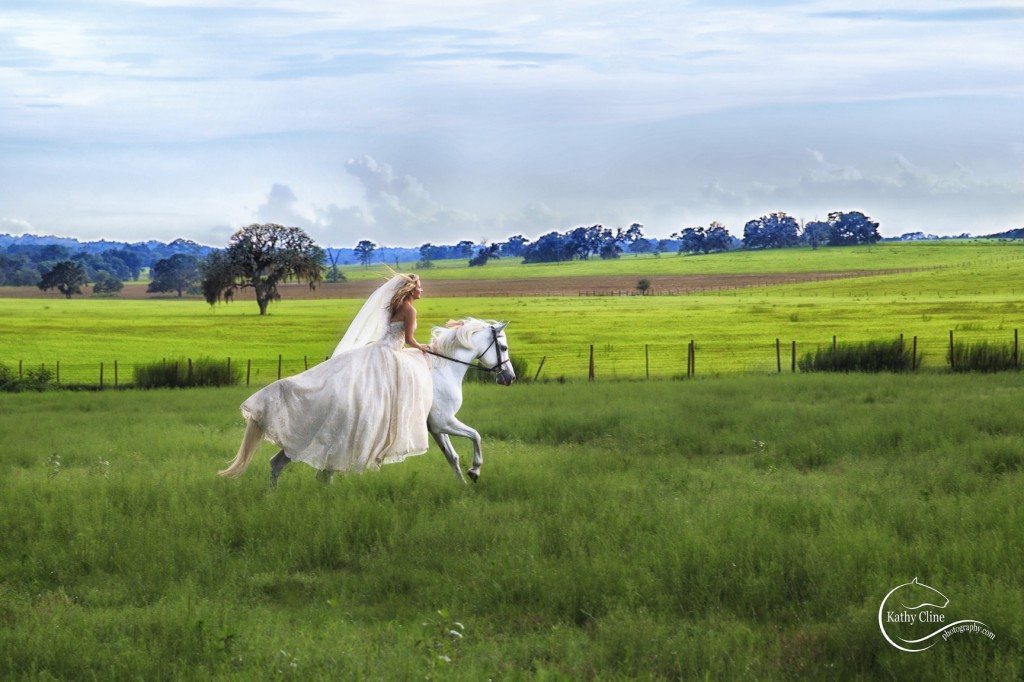 "Go try to see if you can canter in the pasture," said Kathy Cline photographer of KathyClinePhotography.com  "I had the best time, and it was so much fun doing it, "said the bride.  The dress draped beautifully as Stacie galloped the lush green pastures at Sugarbrook Farm.  It doesn't get anymore picture perfect with this fairy tale like setting.  Isn't it every girl's dream to be able to ride off in the sunset in her wedding gown? We think so…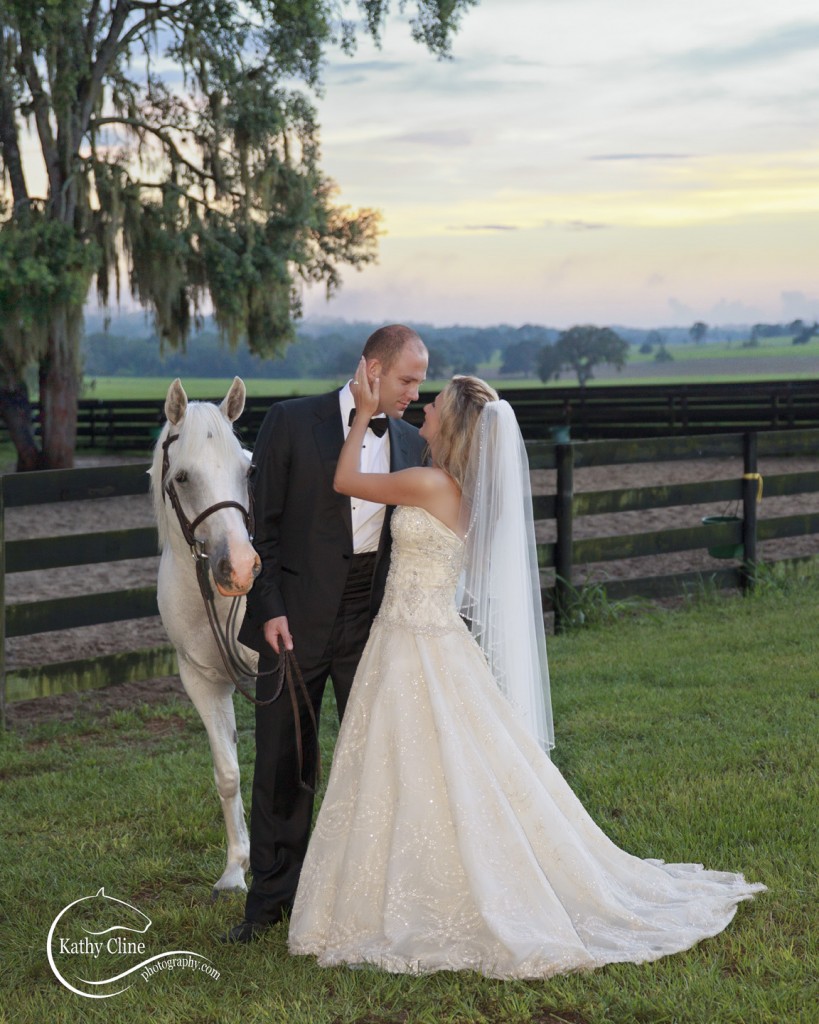 The handsome groom, Joshua Tobin, wore a custom made traditional fitted black tuxedo.
Champagne, cream, pale pink, and ivory bows with the signature "Belle" the pony charm in the middle were designed by Stacie herself.
Stacie and Joshua Tobin currently reside in Ft. Lauderdale, Florida.  Stacie is an active equestrian hunter/jumper rider working in residential real estate in Wellington, Florida and growing her business Belle and Bow Equestrian. Joshua is a partner in an auto finance company based in Sunrise, Florida and also an avid athlete himself. Congratulations to both Stacie and Joshua Tobin, and we hope to hear more about their continued success in business and the equestrian community.