American Equestrian Trade Association Trade Show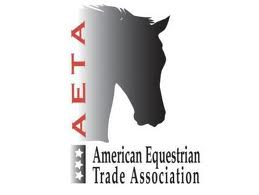 The Equestrian Stylist is in Philadelphia, PA today Friday August 12, 2011.  I just arrived at the American Equestrian Trade Association International Trade Show at the Greater Philadelphia area Expo Center.  You will be able to follow me here as I blog about this wonderful event in the equestrian industry.  I am scouting for the latest trends in equestrian merchandise.  I am looking forward to helping the equestrian industry grow by promoting all aspects of equestrian style: From Western to English and everything in between!
If you are interested in being featured on The Equestrian Stylist, please contact Ashley: HERE.
Today I will be attending a social media seminar… (PS I take good notes, so check back later for some good information coming soon!)
If you are attending the AETA trade show, please contact me via e-mail if you would like to meet up!
Happy Friday Y'all!