A Summer Concert Favorite
Last night I went to the Craig Campbell and Randy Houser concert in West Palm Beach, Florida.  This week is the week of country concerts… Jason Aldean will be here on Saturday.  Anyways, you will always find some great outfits (and sometimes terrible ones too) at concerts.  I appologize for the quality.. these are just iphone photos.
I picked my favorite that I will present to you here: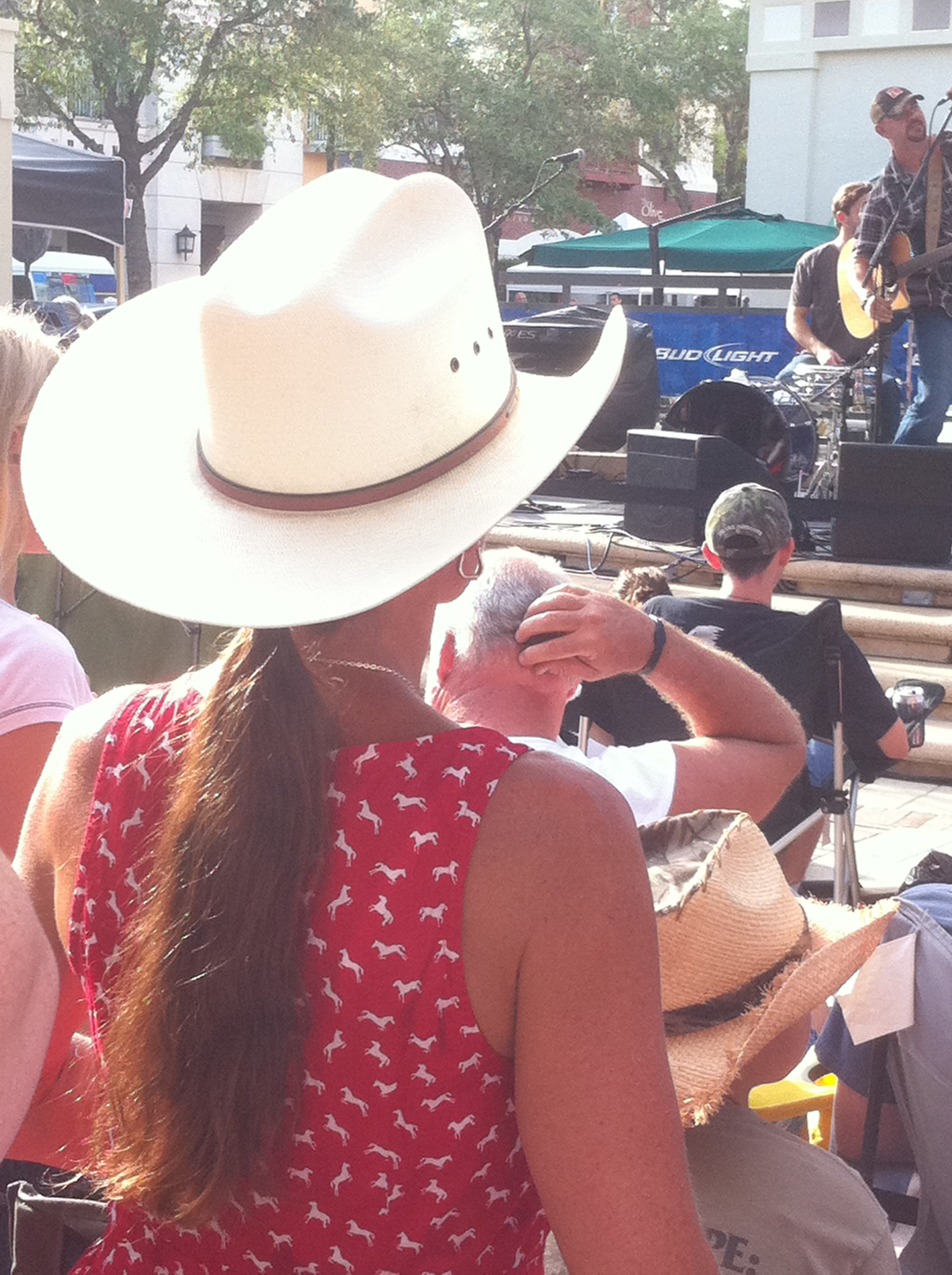 What a darling red and white sundress with printed horses running all over it!  She looked fabulous.  Equestrian jewelry to match and brown leather cowboy boots and a neutral cowboy hat.  Very well put together: Chic, Elegant, and Classic. 
Craig Campbell singing one of my favorite songs: "Fish".   Looks like Red was a big color of choice for this show.  I Loved it!
Here I am in front of this adorable antique volkswagen… I fell in love! A Totally classic automobile in West Palm Beach right here.