A Dedication To The Ultimate Derby-Dress Designer: Lilly Pulitzer
As many of you may know, the fabulous style icon and classic-preppy lifestyle curator Lilly Pulitzer passed away on April 7, 2013.  We have compiled a few of our favorite photos of Lilly Pulitzer herself, styles, and more.  Please feel free to leave your comments and regrets to one of our favorite fashion designers of all time.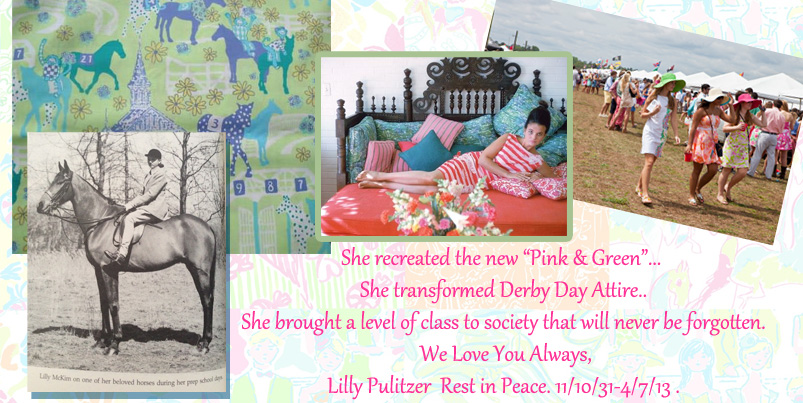 Lilly always managed to inspire the Kentucky Derby in a way that no other brand has even come close.  Pink and green flowers and ponies brighten the infield at any derby day event.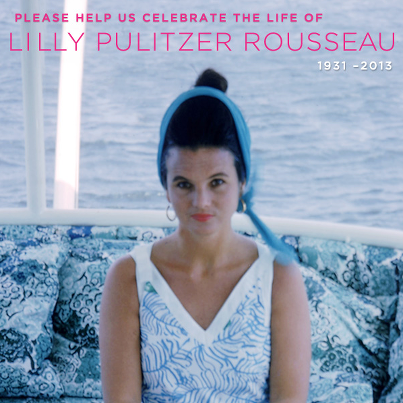 Thank you for joining us in celebrating the life of Lilly Pulitzer.  We hope to see you wearing your Lilly's at your favorite equestrian events.  Lilly's colorful lifestyle will continue to live on through the brand today.  Thank you Lilly Pulitzer for always inspiring us from entertaining as a "Pink and Green Queen" to dressing up in your classic colorful shift dresses, and living the American dream as a young lady entrepreneur.  Our hearts are forever warmed by your smile, style, and grace.  May you never be forgotten & always loved.  Xx, Equestrian Stylist.