The Pin Oak Charity Horse Show: March 20-30th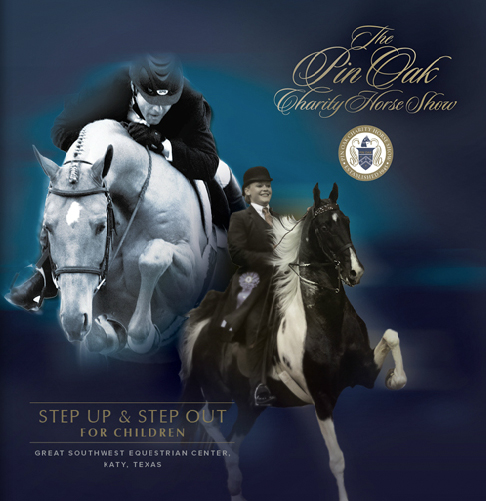 Established in 1945, The Pin Oak Charity Horse Show is one of the oldest and most prestigious horse shows in the nation.  This equestrian event will be held March 20th-30th at the Great Southwest Equestrian Center in Katy, TX.  Spectators are welcome, and admission to most events is free.
One event in particular that everyone should try to attend is the $25,000 Pin Oak Charity Horse Show International Hunter Derby
This hunter derby is held: Thursday, March 28, 2013 at 5:00PM.
Great Southwest Equestrian Center is located at:
2501 South Mason Road
Katy, Texas 77450
This event is benefitting the following charities:  Texas Children's Hospital (Main and West Campus), Houston's Ronald McDonald House Family Rooms, and Candlelighters Childhood Cancer Alliance.
Hunter Derbies are elegant, classic, and exciting to watch.  The beauty of hunter horses is outstanding to watch as a rider, and as a general spectator.  The Hunter Derby is an exciting event where the whole idea is to get back to the original roots of the 'hunter' horse.  Obstacles will simulate those remeniscent of the hunt field and the course will offer a variety of jumps with different appearances and constructed with all natural materials.  Moet & Chandon is hosting the 2nd Annual "Hatter Derby".  Twelve ladies are chosen from the crowd with Franco Valobra from Valobra Jewelry and Antiques selecting the winner.  The prize will be a beautiful set of Valobra earrings and a magnum of Moet & Chandon champagne.  Now, how exciting does that sound?!
Check out the winner of the 2012 International Hatter Derby with Pin Oak Sponsors:
For more information, please visit: The Pin Oak Charity Horse Show.