Presenting The Equine Make-Over Challenge With EquiFUSE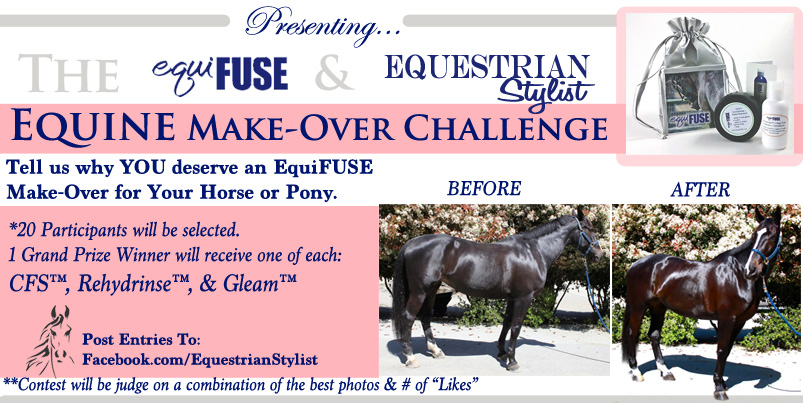 It's time for another contest y'all!
Join us in the EquiFUSE Equine Make-Over Challenge.  First, tell us why YOU deserve an EquiFUSE Make-Over for your horse or pony.  A total of 20 participants will be selected.  Participants will receive an Equifuse Body Pack for the make over and will be given 1 week to participate in the challenge.
All Before and After pictures must be submitted to: http://www.facebook.com/EquestrianStylist
One Grand Prize Winner will be selected.  They will receive one bottle of each from the EquiFUSE line:
CFS™, Rehydrinse™,  & Gleam™
We love the EquiFUSE product line, to see more about our review.. go here!
Looking forward to seeing the beloved equines that will be getting beautified!  If you have any questions regarding the contest , please feel free to contact us.