Miami Dolphins Meet World-Class Show jumping
The American Invitational in Miami, Florida.
For the first year in four decades, the American Invitational presented by G & C Farms was hosted at the home of the Miami Dolphins' Sunlife Stadium this past Saturday on March 5, 2014.  Sun Life Stadium has hosted five Super Bowls, two World Series, and four BCS Naitonal Championship Games. Now, it welcomes world-class show jumping from Stadium Jumping.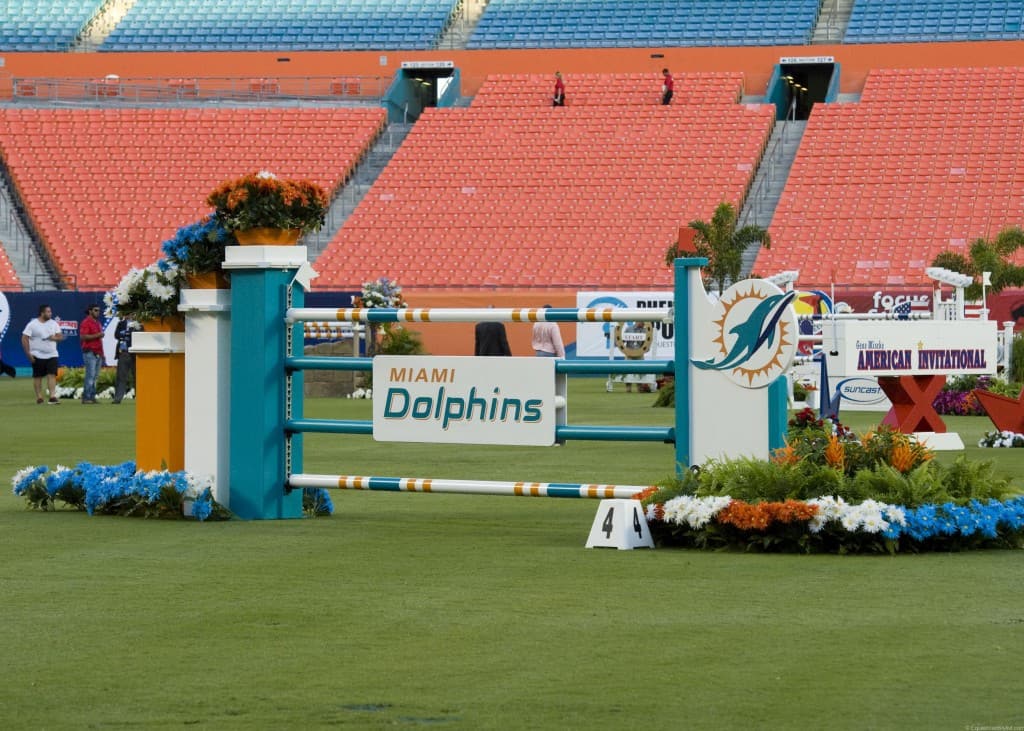 Talk about some great equestrian style from the Miami Dolphins… Check out this jump!  The course designer, Steve Stephens,  showcased a beautiful course with fresh jumps including an original American Invitational block design. The spectators, riders, and horses all enjoyed a new change of scenery coming from the Winter Equestrian Festival that just ended the week before.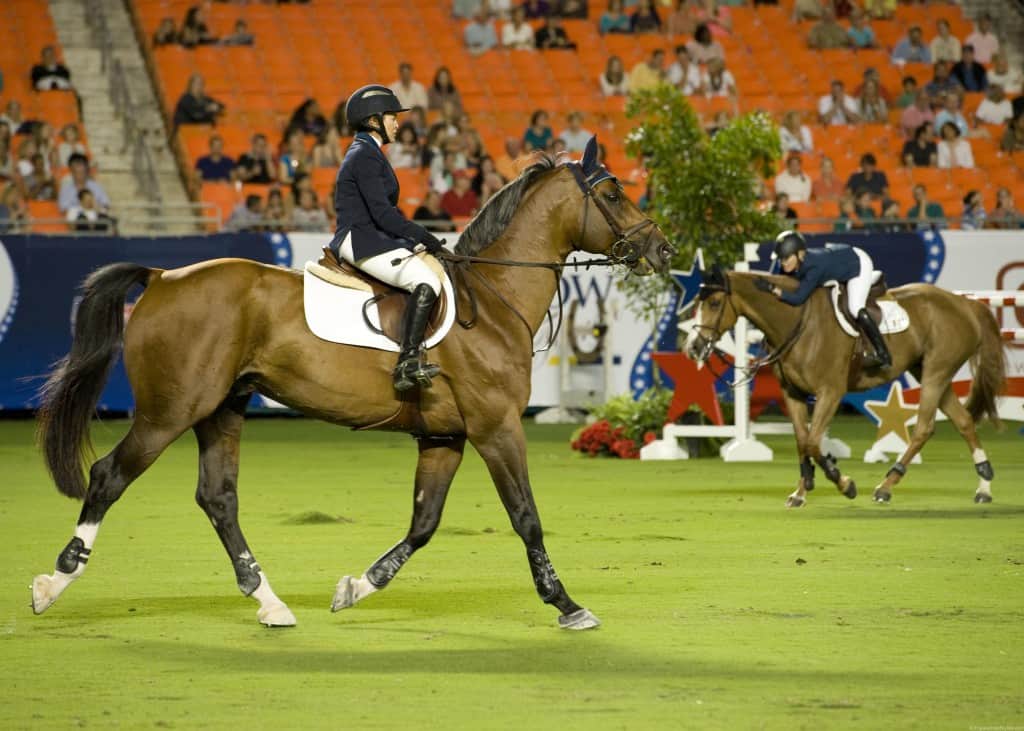 Margie Goldstein-Engle, born and raised in Miami, Florida was the favored rider for this event. We loved seeing her sporting a Miami Dolphins hat on the interview of the live stream provided by Shownet before the event. She came in fourth place behind winner Beezie Madden, Meredith Michaels-Beerbaum, and Lauren Hough. It's exciting to watch show jumping in a football stadium; add on the excitement and pizazz of Miami, and it is even better! "It was amazing being able to ride at Sun Life Stadium. I never thought I'd be able to ride on a football field. It's pretty cool," Victoria Colvin said, winner of the inaugural $25,000 Hollow Creek Farm Junior/Amateur-Owner Jumper Classic. The event turned out to be a huge success with over 5,000 people in attendance with only a couple months notice of the move from Tampa to Miami.
Other Highlights from the event:
Dressed in royal blue, Savannah Maddison Ogden, age 13, walked out onto the field with "Uncle Sam" and sang the national anthem.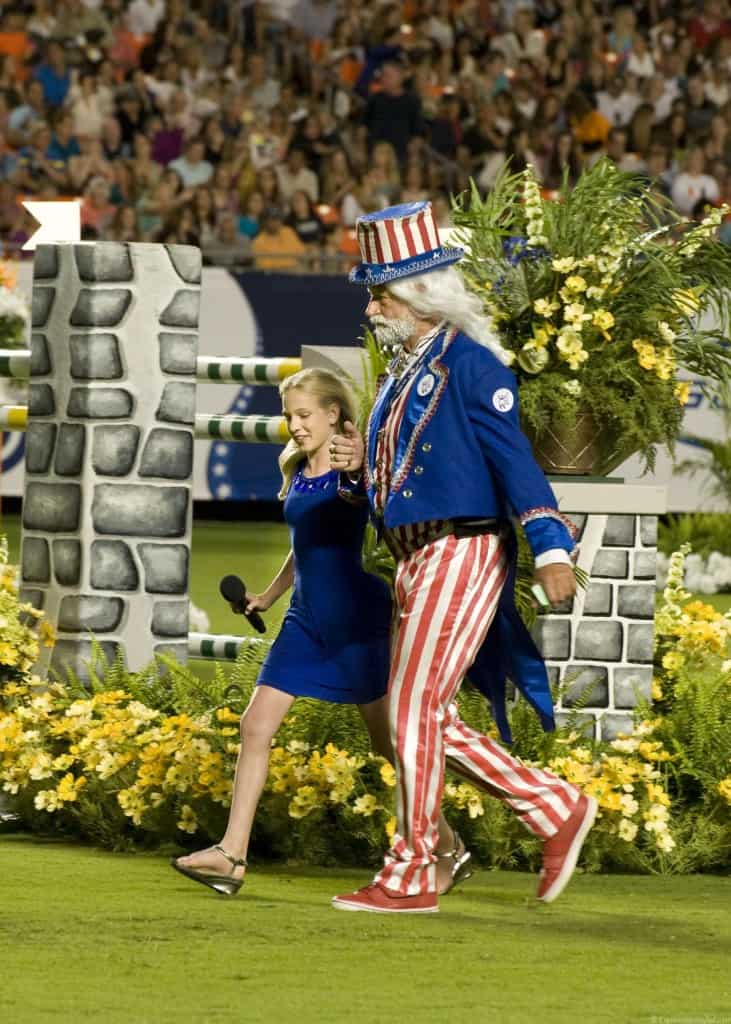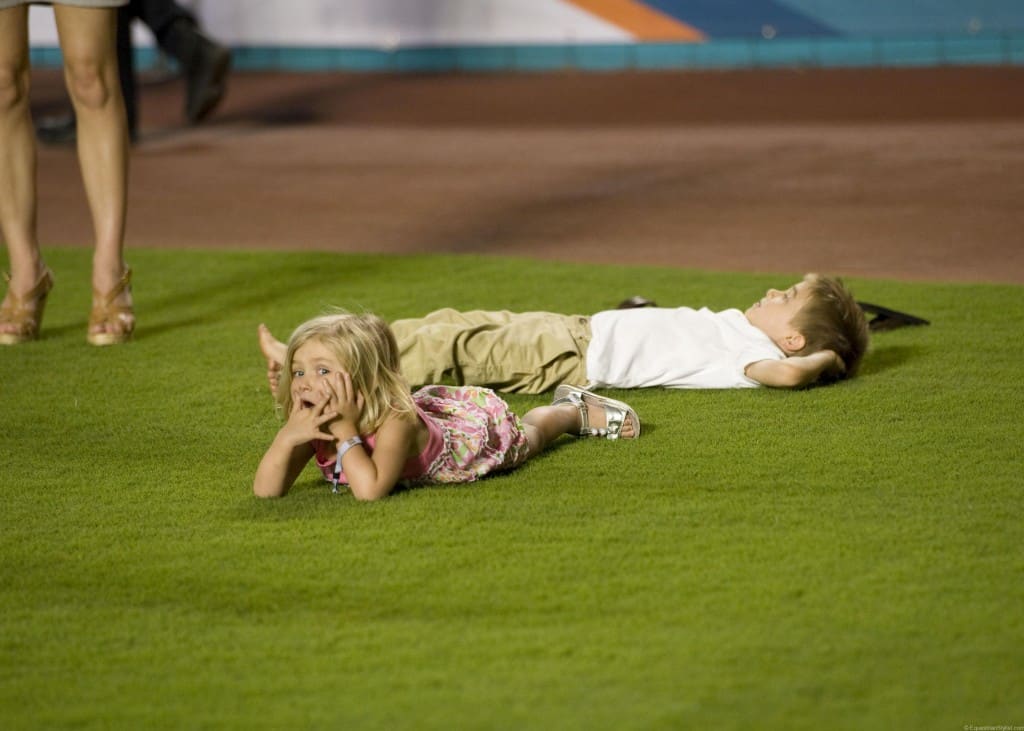 The American Invitational presented by G & C Farms turned out to be fun and family-friendly, even the kids had a blast on the field!
The polished prizes of the American Invitational made a beautiful center arena display.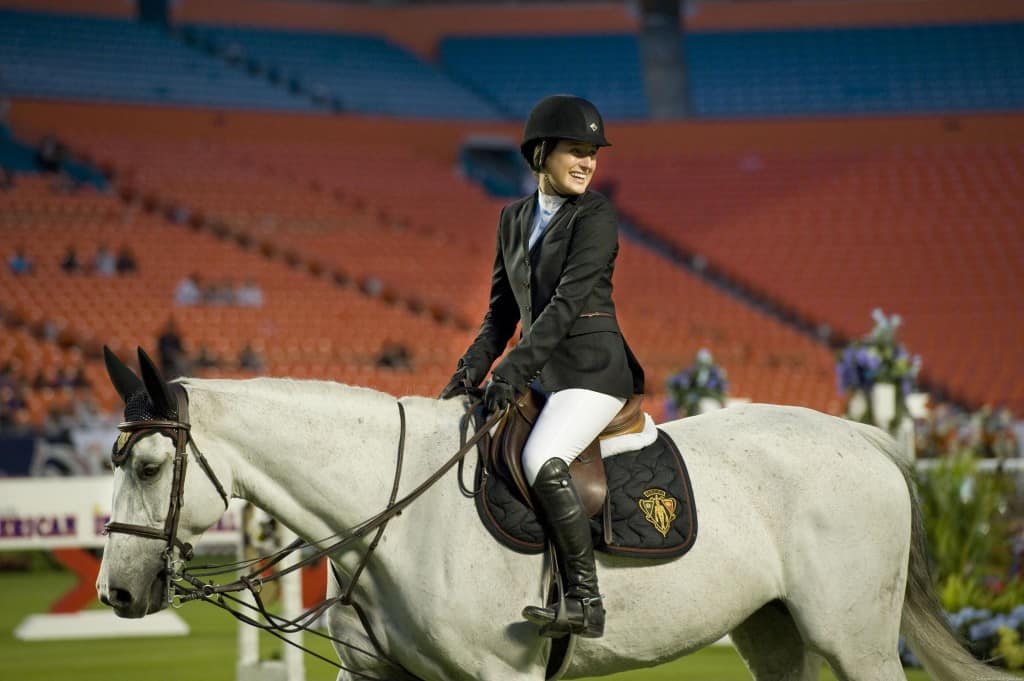 Jessica Springstein looked sophisticated and stylish decked out in Gucci as their newest brand ambassador.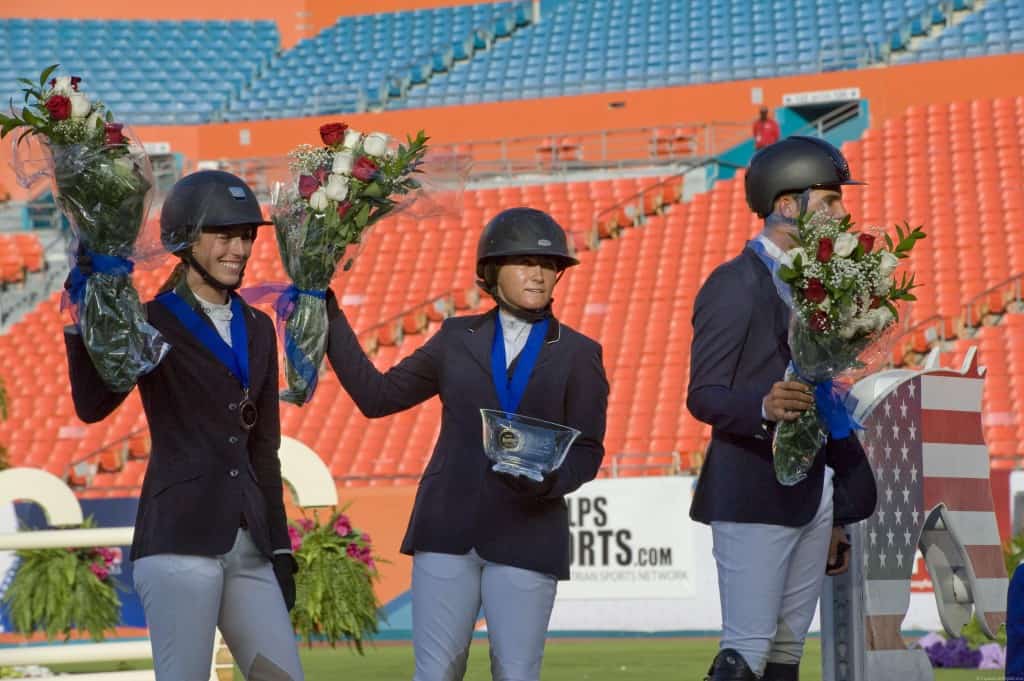 Victoria Colvin won the $25,000 Hollow Creek Farm Junior/Amateur-Owner Jumper Classic with horse Don Juan. Nicole Bellissimo and VDL Dogan came in second place, and Emanuel Andrade with Natif Des Roches came in third.
Stadium Jumping did a fantastic job of facilitating this event and we look forward to their next event this summer at Old Salem Farms for the American Gold Cup.  For more information, please visit: StadiumJumping.com
For more images, please see the gallery below. Special thanks to Elisa Epstein for photographing for EquestrianStylist.com