From Rolex to Castles: Kentucky Lovin'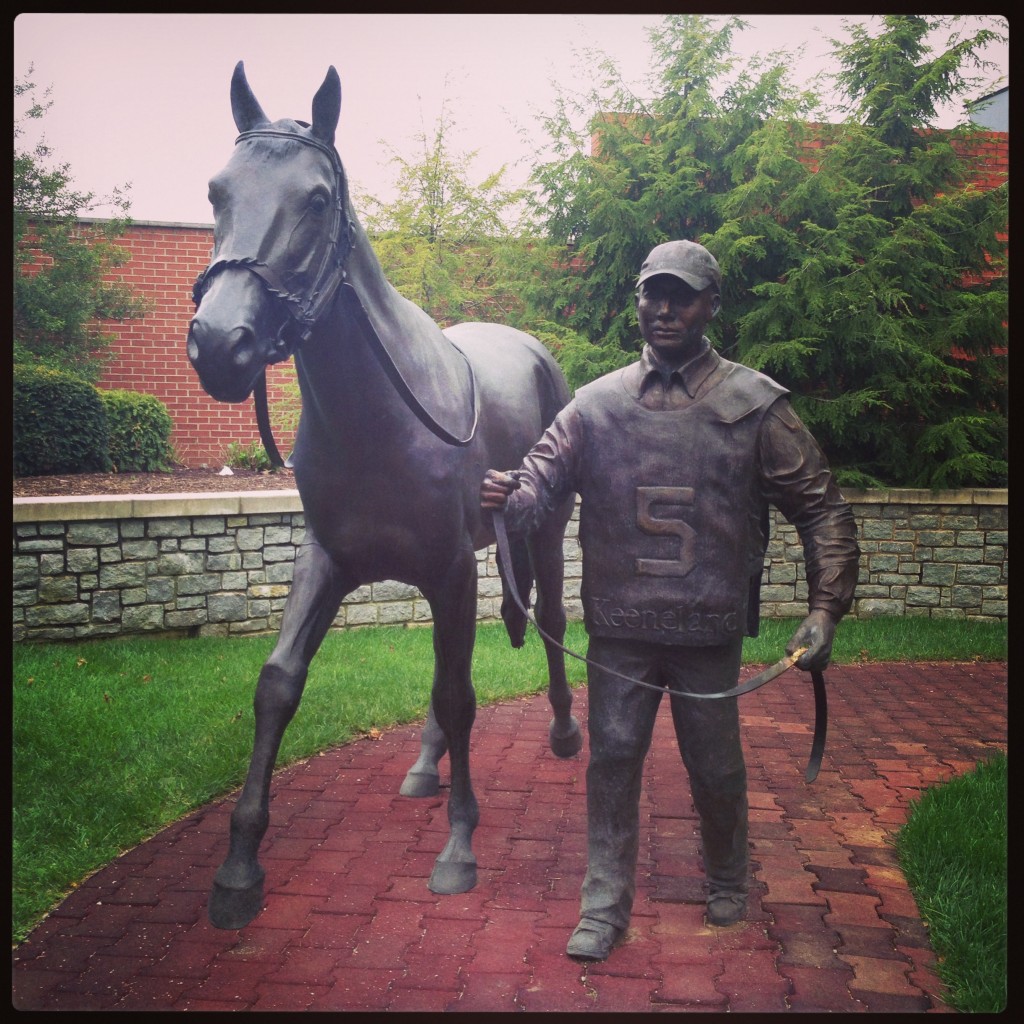 This past week I spent in Lexington, Kentucky for the Rolex 3 Day International Event.  I arrived at the Bluegrass Airport greeting with equestrian statues and posters everywhere reminding me that I truly was in Horse Country.
The first night marked the fabulous dinner at Spindletop Hall mansion just minutes from the Kentucky Horse Park.
Chic. Elegant. & Classic.  It was a beautiful evening for equestrians and sponsors: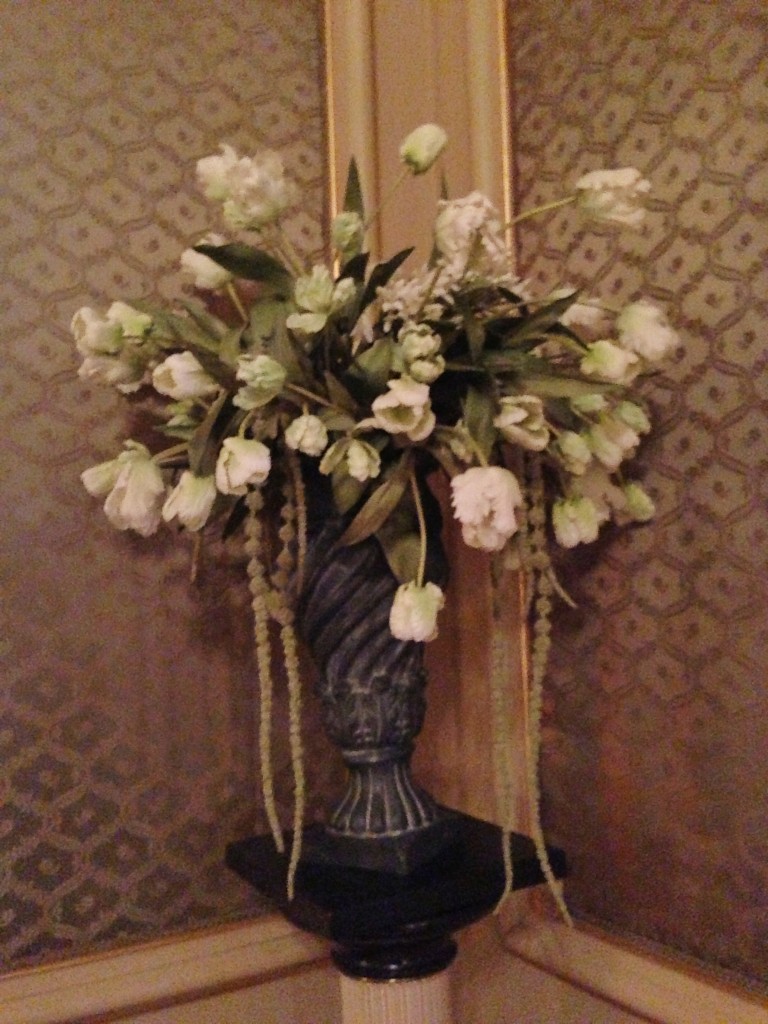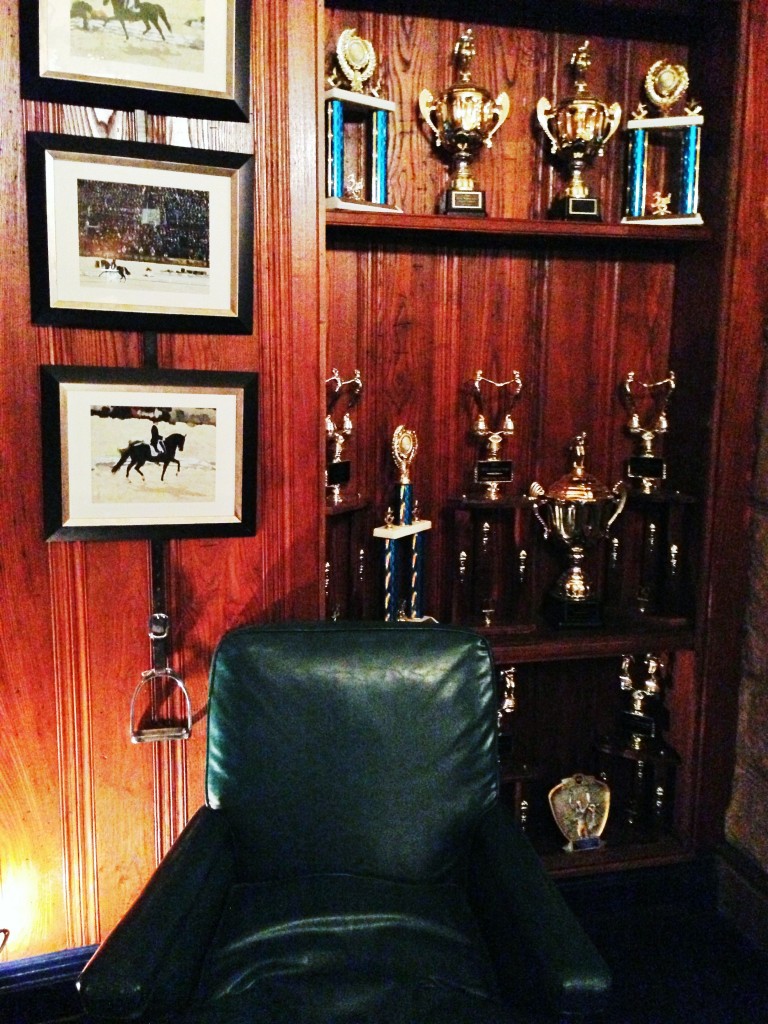 Trophies lined the rooms along with hanging stirrups intermixed with vintage equestrian photos.  The equestrian style inspiration at Spindletop Hall is phenomenal!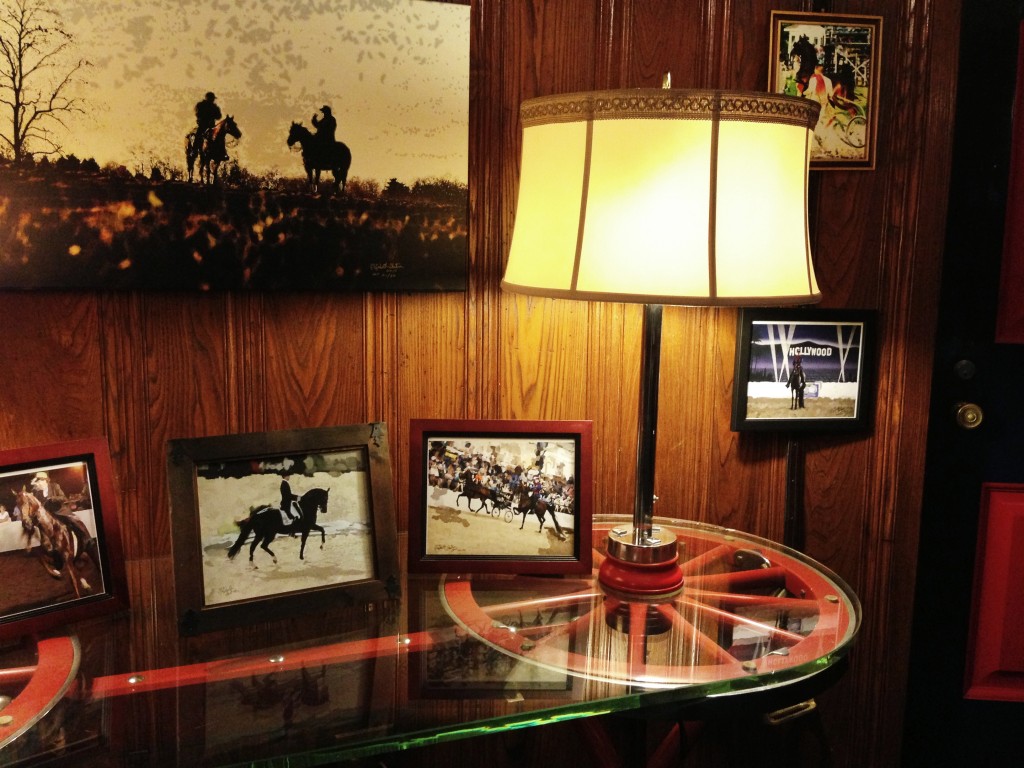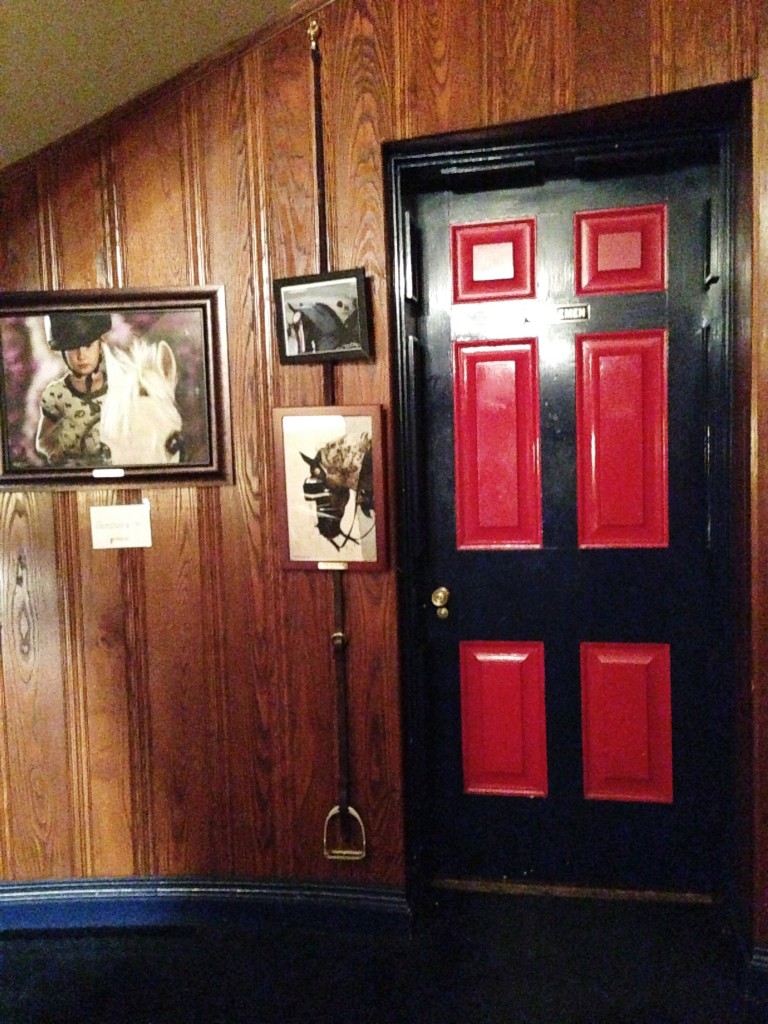 A rustic, yet english equestrian vibe from the bar area of the downstairs Spindletop Hall mansion.
The First Horse Inspection at Rolex 3 Day International Event marked fabulous outfits of competitors dressed to their best to compete for the "Best Turned Out Award" Presented by Dubarry of Ireland: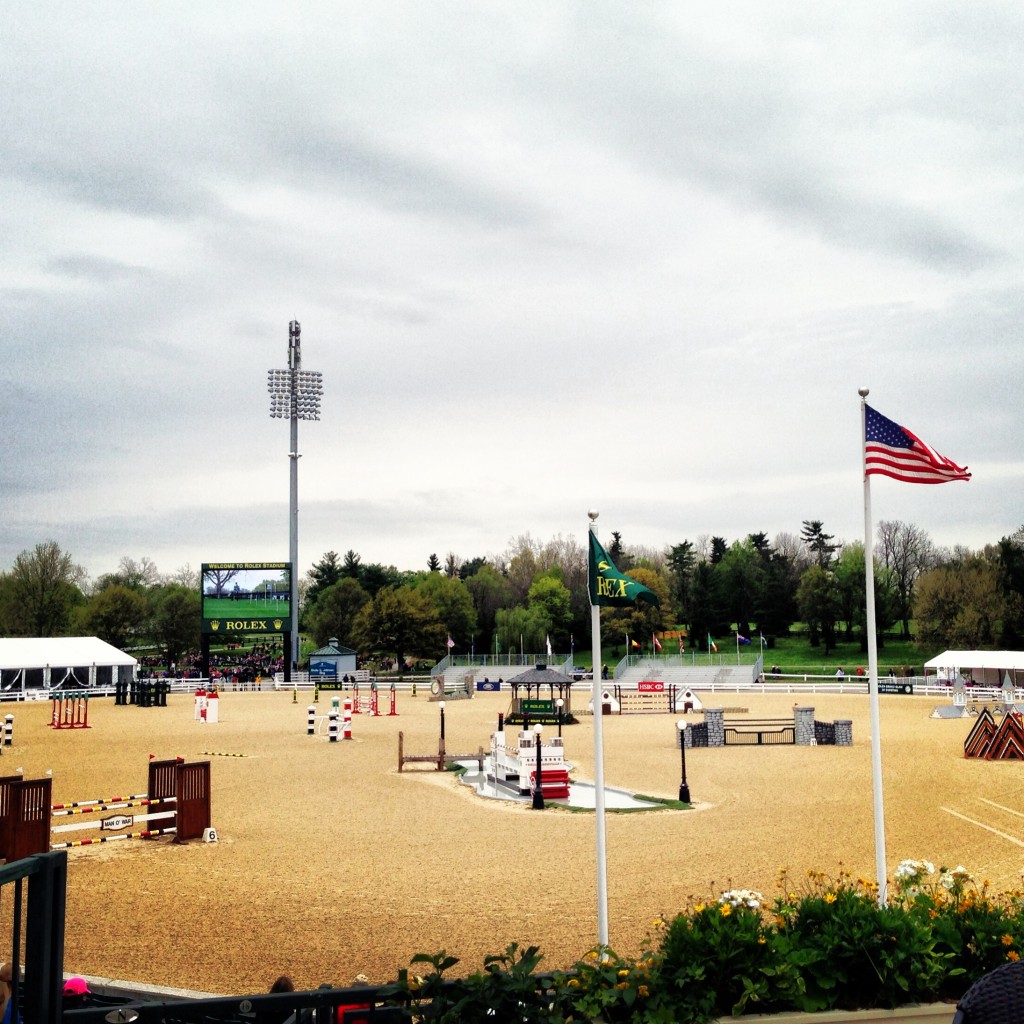 The show jumping arena at Rolex Kentucky: overlooked by gloomy clouds, but the rain held out pretty well throughout the weekend. Exhibitors and spectators enjoyed the ever-so-popular Dubarry booth.  "Where do you go in Yours?"  Dubarry announced the release of the Longford Boot, which ended up selling out at the show…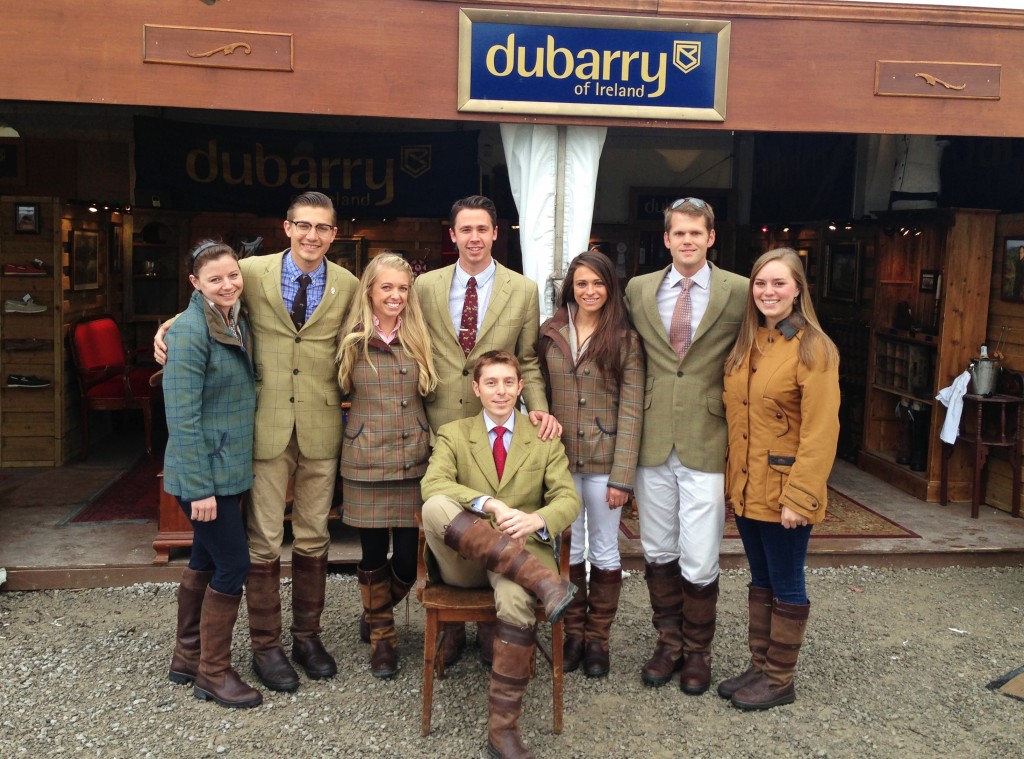 Pictured above is the Dubarry team on Sunday the last day of Rolex KY 3 Day event.  Throughout the week we all spoke to hundreds of equestrian enthusiasts of all ages.  We all enjoyed staying in Lexington, Kentucky and eating at some of our favorite restaurants including The Grey Goose and Cheapside Bar and Grill.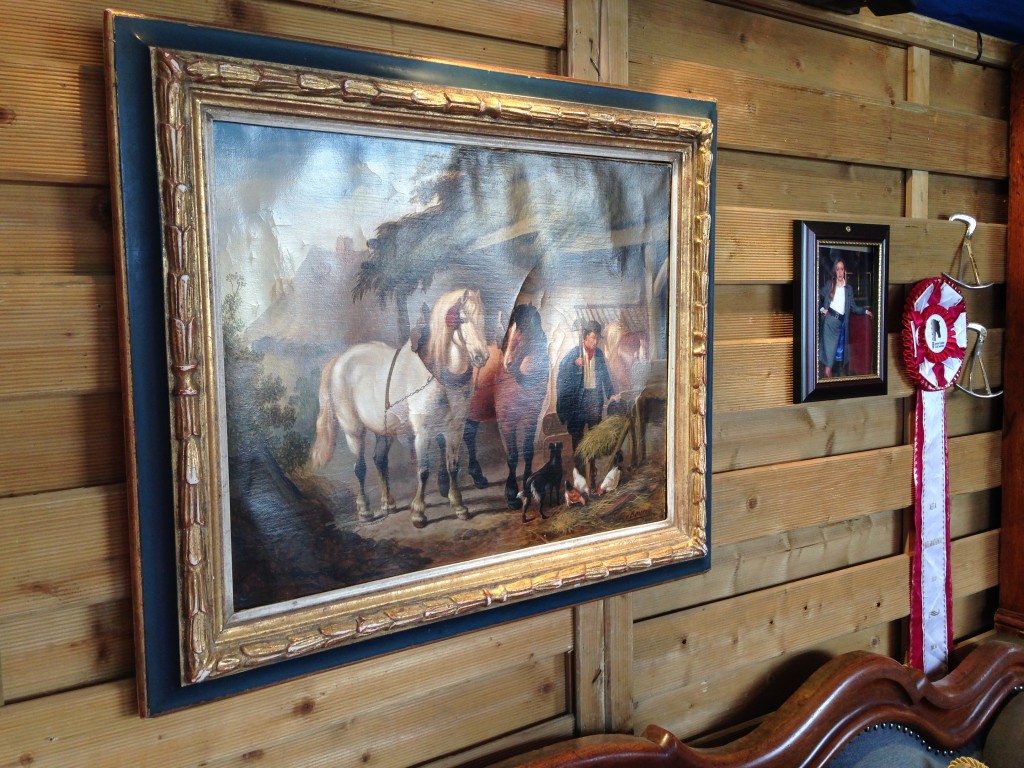 Dubarry's equestrian style merchandising techniques are the best I have seen in the industry.  The team loves to shop for antiques to enhance the experience for their customers.  From vintage equestrian paintings to antique upholstered couches, the customers feel like they are entering an english equestrian living room.  Not to mention, the service and quality are held to a high standard at Dubarry… You will be treated like royalty: Not to mention the champagne keeps flowing!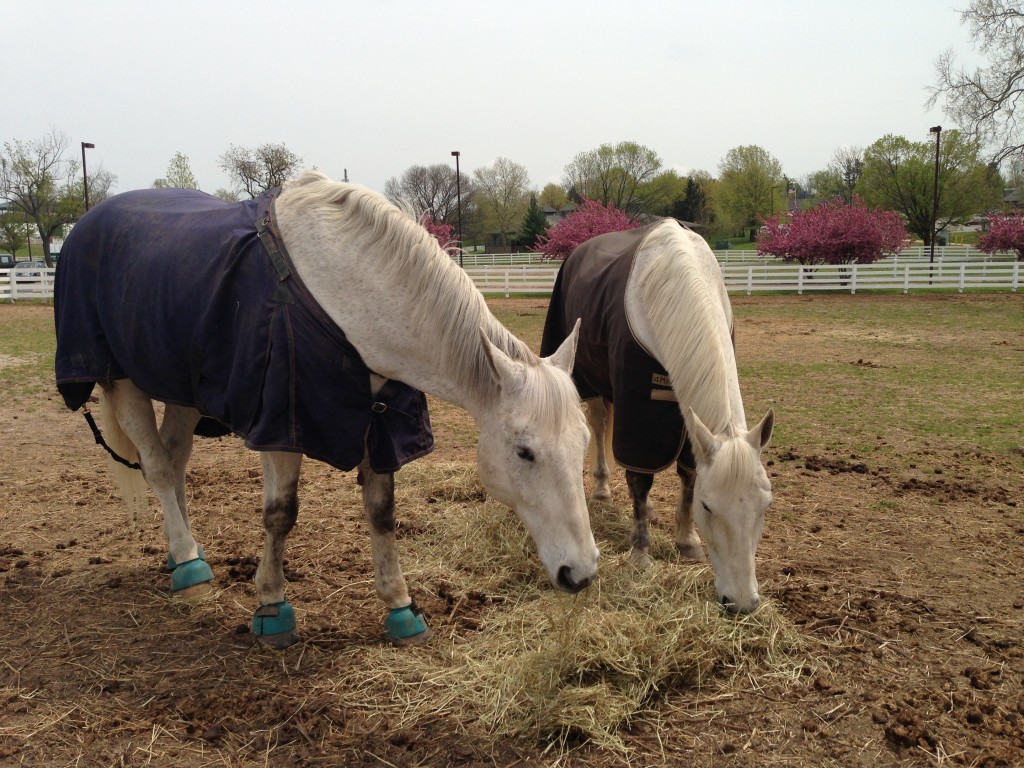 White ponies and purple flowers greet you at the Kentucky Horse Park.  Lexington, Kentucky is truly an Equestrian Princess' dream come true.  In fact, to verify this, Alicia Butler and I visited the Castle Post on the way back to the airport.  This is an absolute must-see monument in Kentucky.  Next time, we may even stay here for some rest and relaxation…  It's Kentucky's premier luxury tourist inn: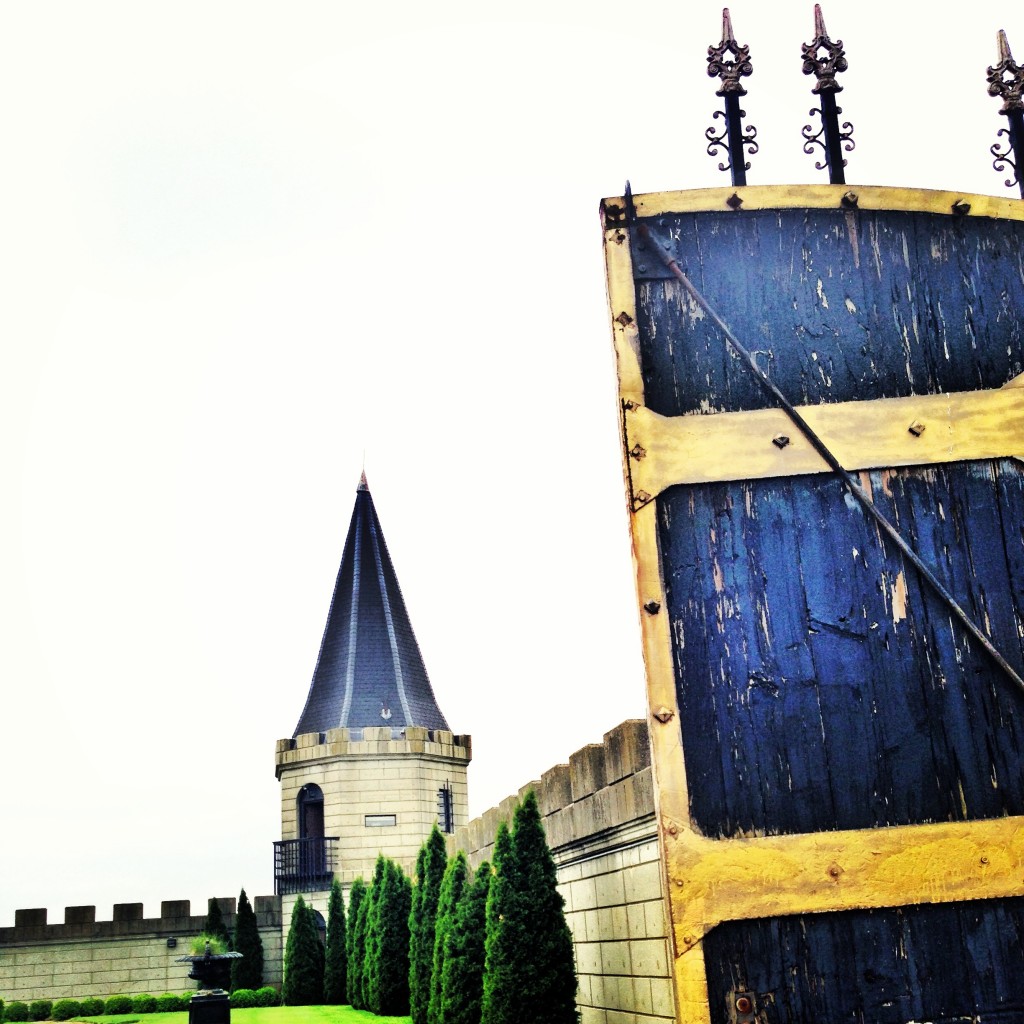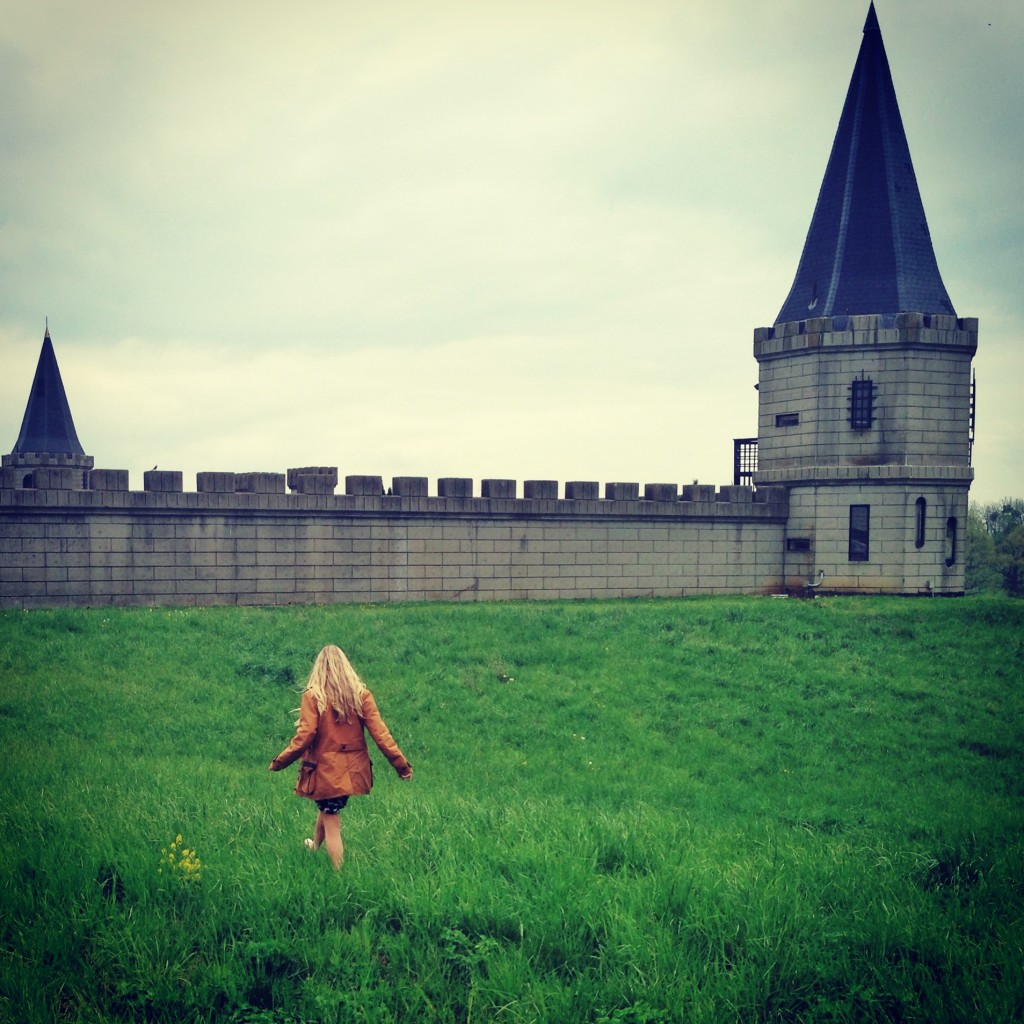 So long Kentucky, until next time!  We will continue to remember the ponies, castles, and Kentucky bluegrass to keep inspiring us in all things equestrian fashion and lifestyle related.  Ta Ta for now!