Equestrian Stylist Supports the American Invitational in Miami, FL
With $200,000 in prize money, the American Invitational is one of the world's richest equestrian show jumping competitions. It is the only major equestrian event to be held in a NFL football stadium since 1971. This year, the Miami Dolphins meet horses from all over the world. Invitations are sent to the top thirty equestrians from the United States Equestrian Federation National Ranking List that include past and present Olympians.
EquestrianStylist.com is a proud media partner of the American Invitational in Miami, Florida. Stay tuned for some fabulous styles, action, and fun from this event.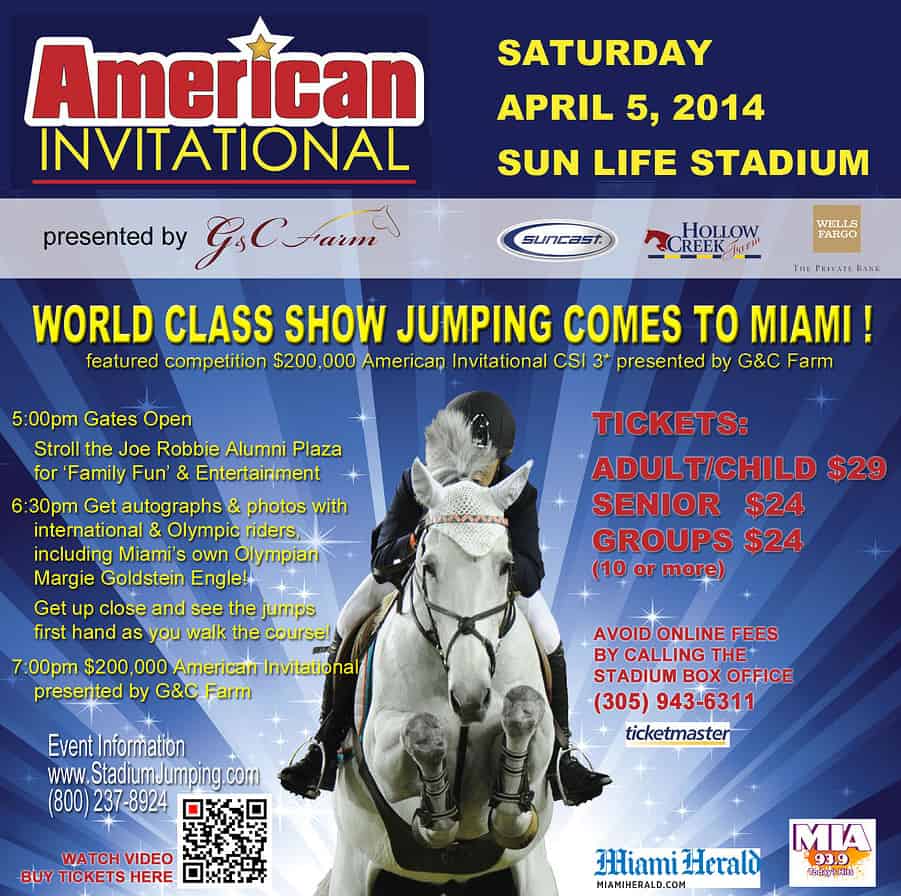 The tentative time schedule and course walk is listed below: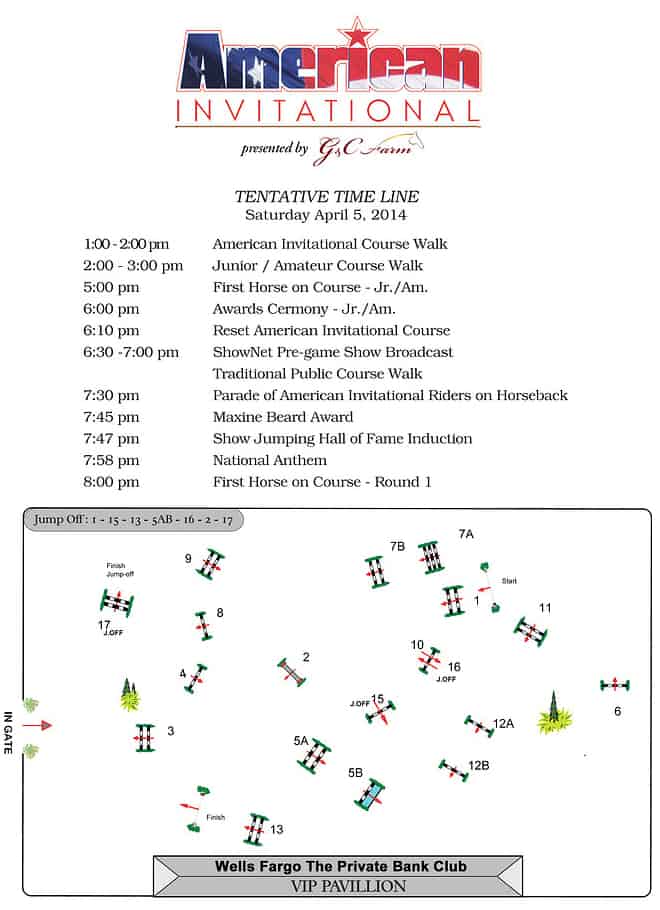 For more information, or to buy tickets please visit: www.stadiumjumping.com