A Race-Day Recap Of Charleston Trials Steeplechase 2013
The Inaugural Charleston Trials Steeplechase was held on St. Patricks Day, March 17, 2013.  It was a delightful day in Charleston, South Carolina watching Thoroughbreds gallop the track at Stono Ferry Plantation.  The facility is surrounded by lovely southern plantationesque homes with an enormous infield for tailgating.  If you were unable to attend this year, be sure to not miss next!  Securing a parking space in the infield is a must– invite your friends, family, and colleagues for a fabulous day on the field in your Steeplechase-best!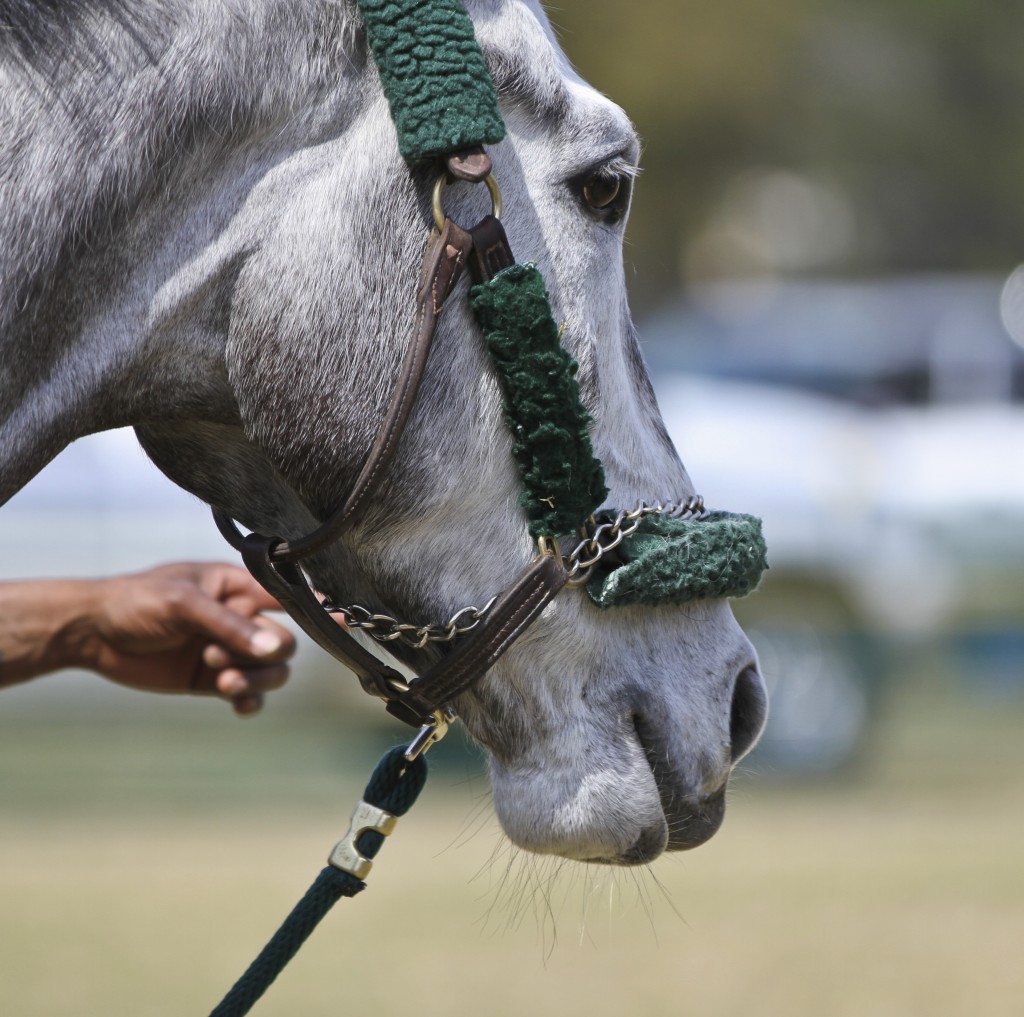 We were able to visit with some of the horses, owners, and grooms before the races.  This dappled grey horse "Kissin' Candy" being hand walked before the race.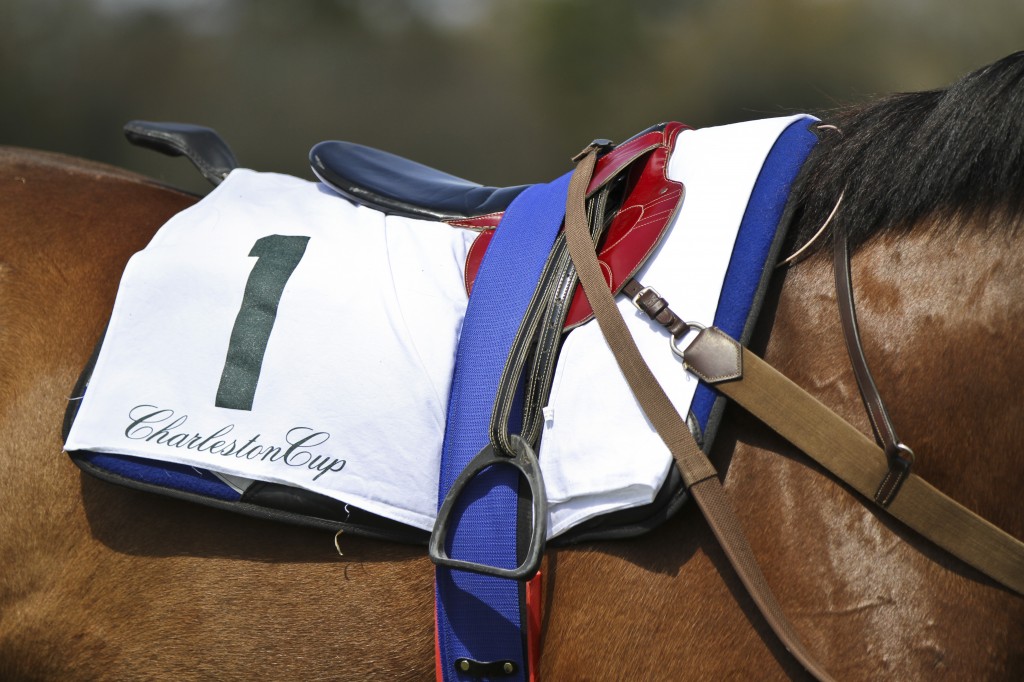 An in-detail look at a steeplechase jockey's saddle.  A red white and blue color scheme is used on the tack along with the jockey racing silks.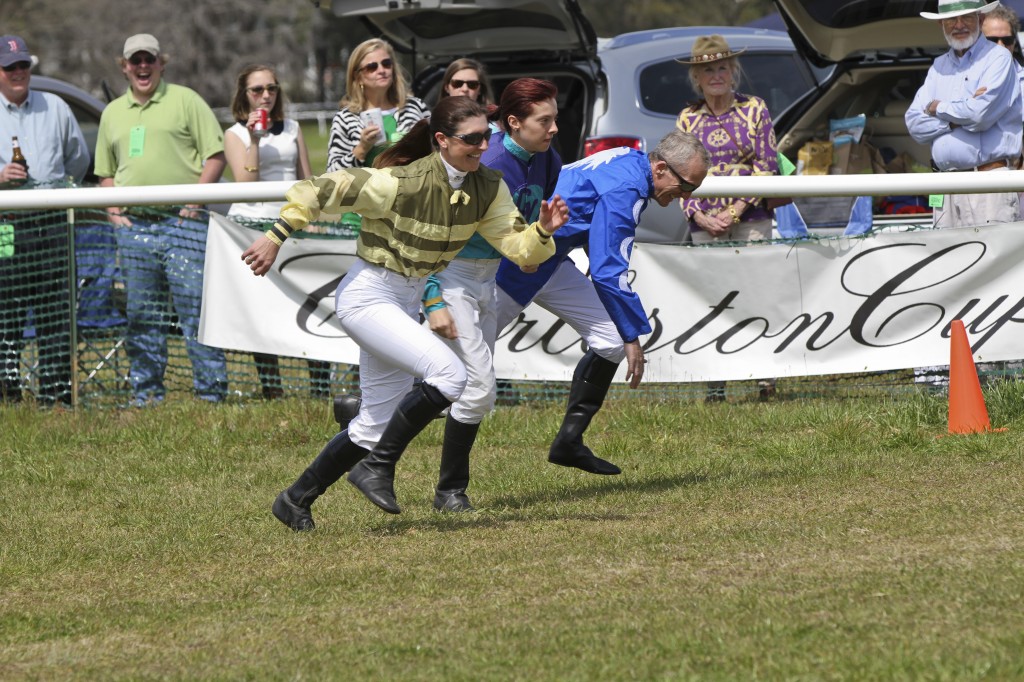 Pictured above: The very first race of the Charleston Trials was the jockey foot race.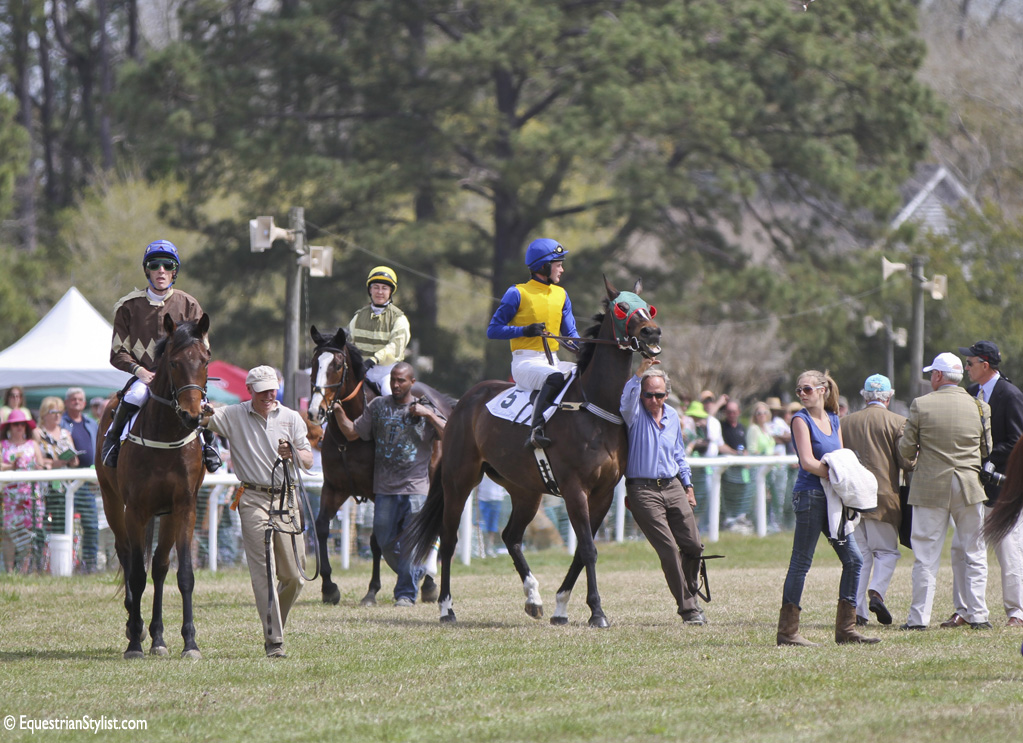 Before the races, it almost looks like equine chaos as jockeys, owners, trainers, and horses get ready at the last minute.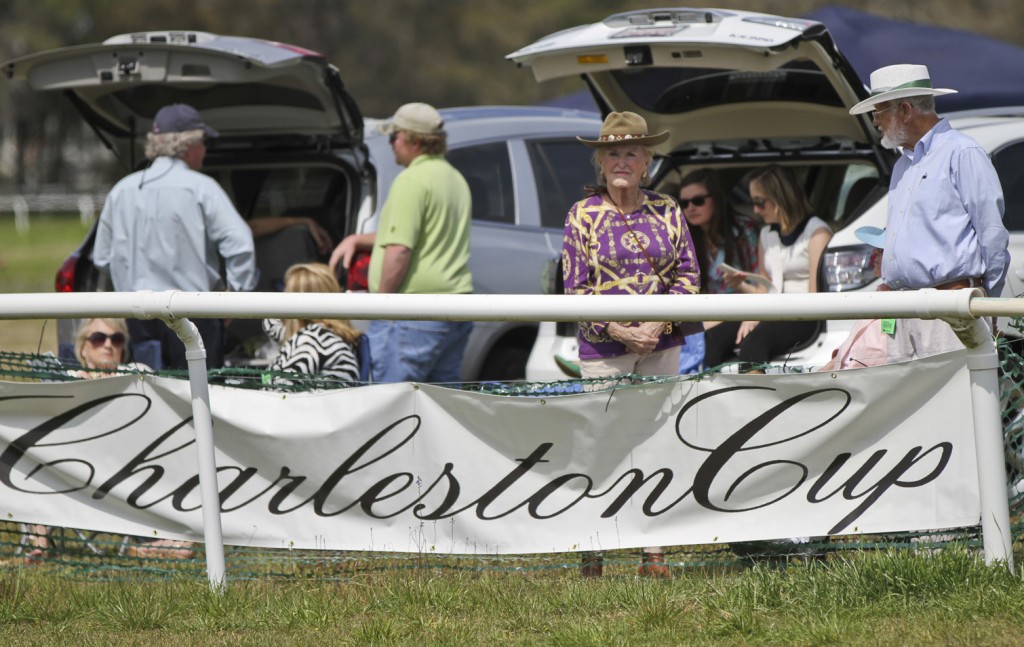 Dressing in your "race day best" includes wearing those beautiful spring sundresses or equestrian printed tops, and don't forget your hats!  Always remember to wear sunscreen, no matter what.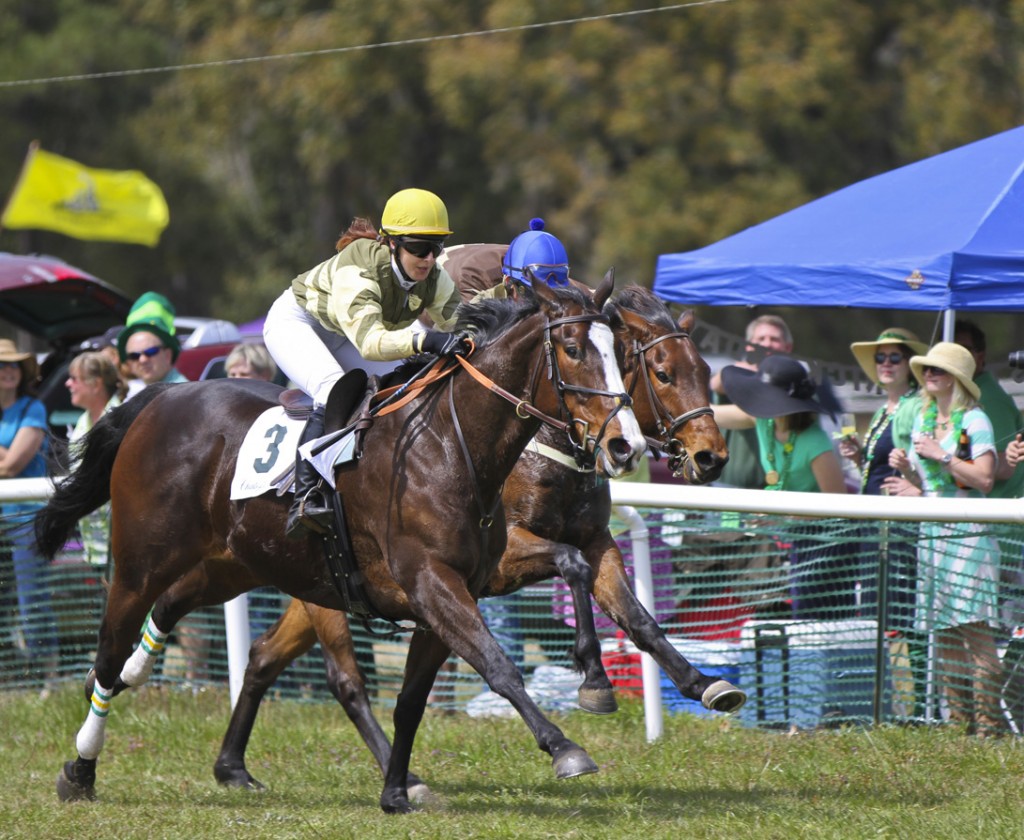 Danielle Hodson pictured above riding "Brilliant Match".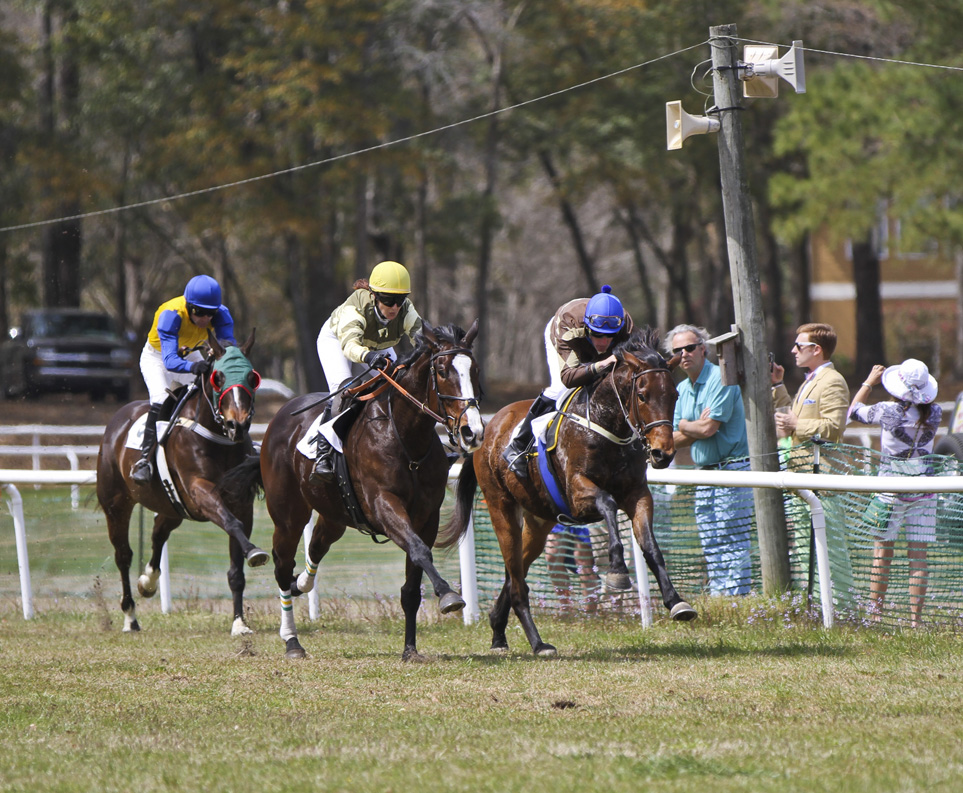 Pictured above is: Mark Watts and "Capture Le Prix", Danielle Hodson riding "Brilliant Match", and Bernard Dalton riding "Harmony Bay" in the second race.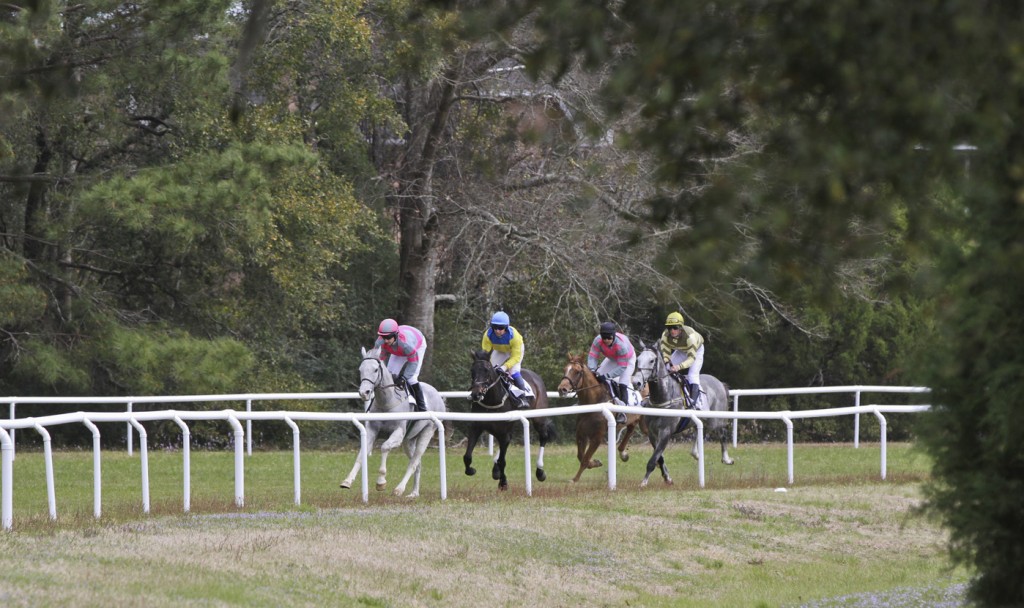 Galloping around the bend… Five races concluded the schedule, including the first race which was the St. Patrick's Day Footrace.  (Yes, the jockey's did race on foot… in boots 'n all!)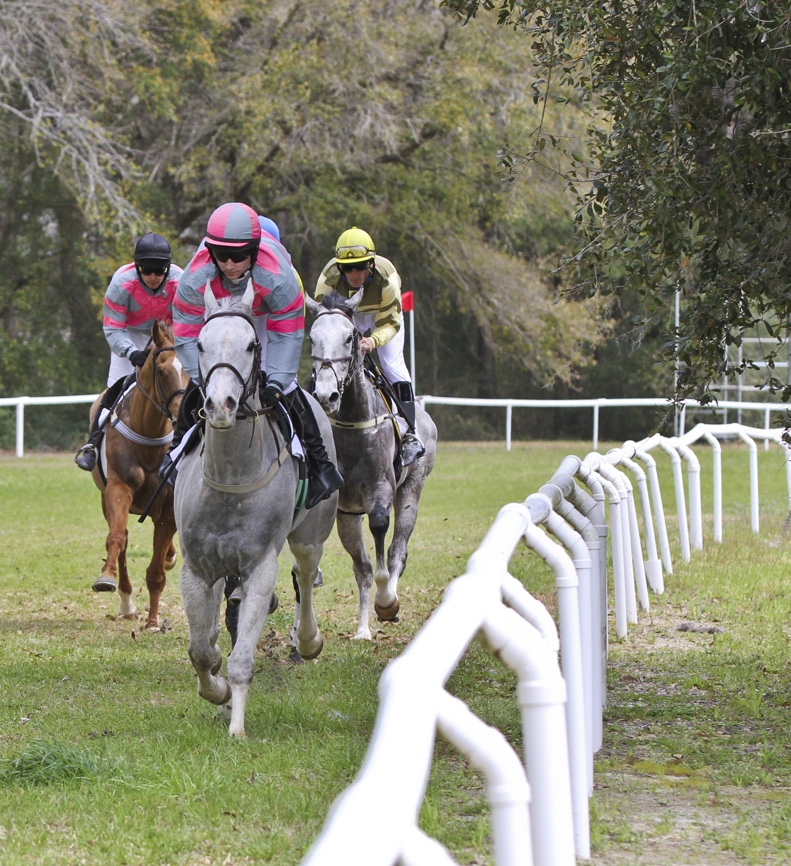 Aboard the grey horse, in the lead above is jockey Gustav Dahl riding "Cuse".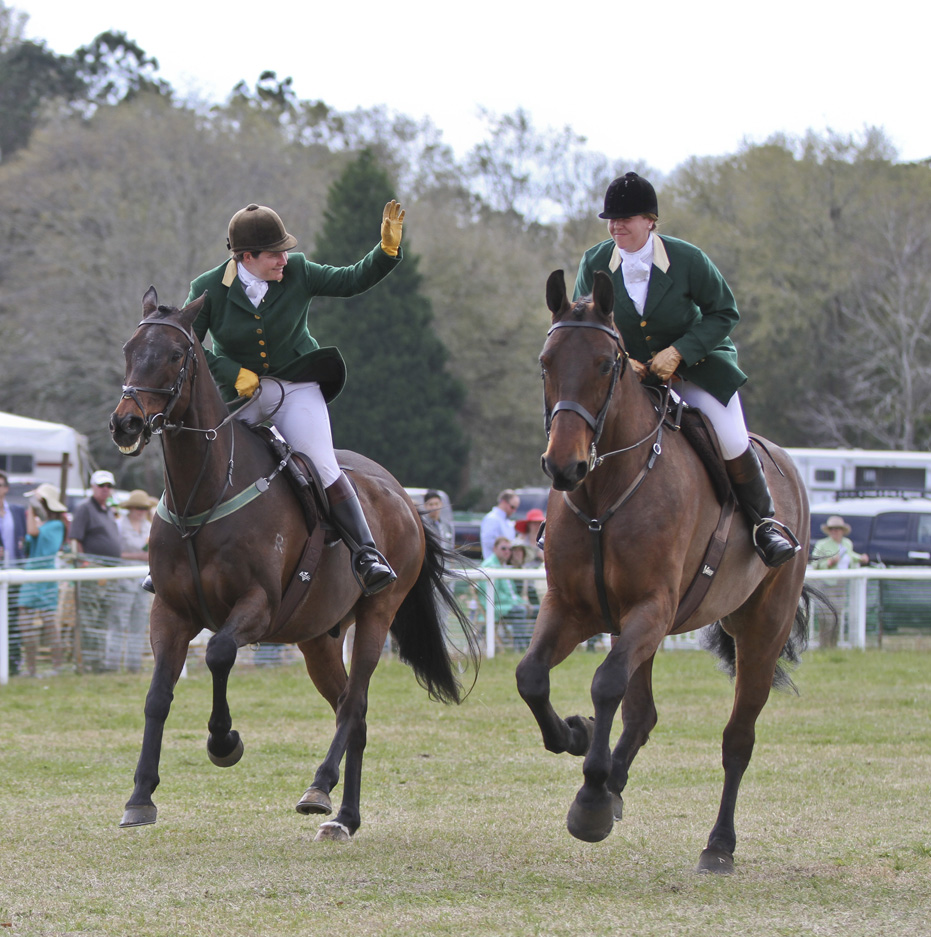 The outriders were smiling in their hunter green hunt coats looking classic in traditional equestrian style.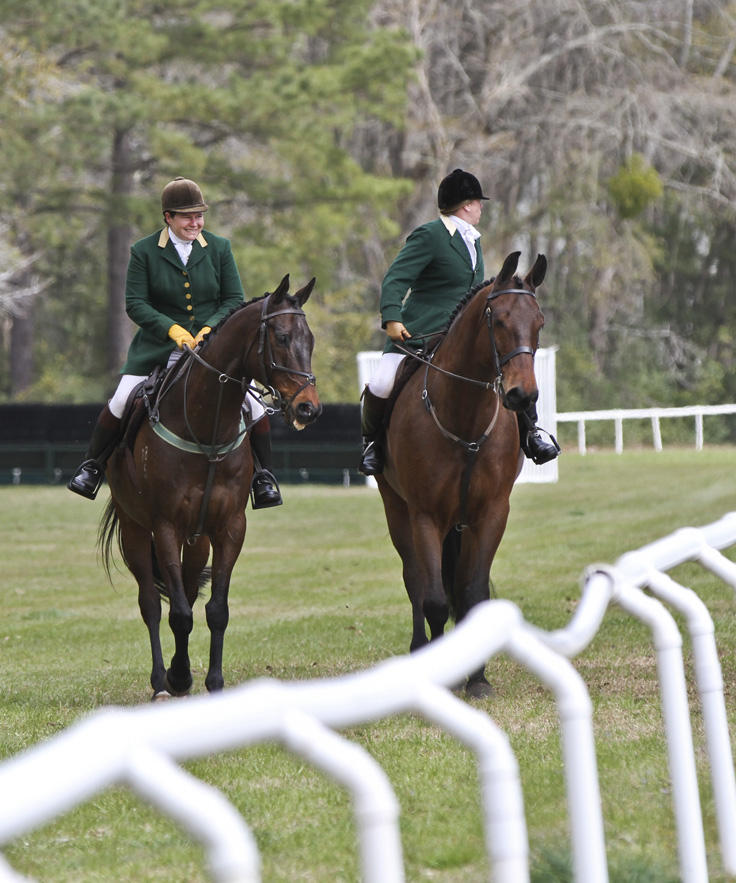 Braided manes are a must for these dark bay beauties…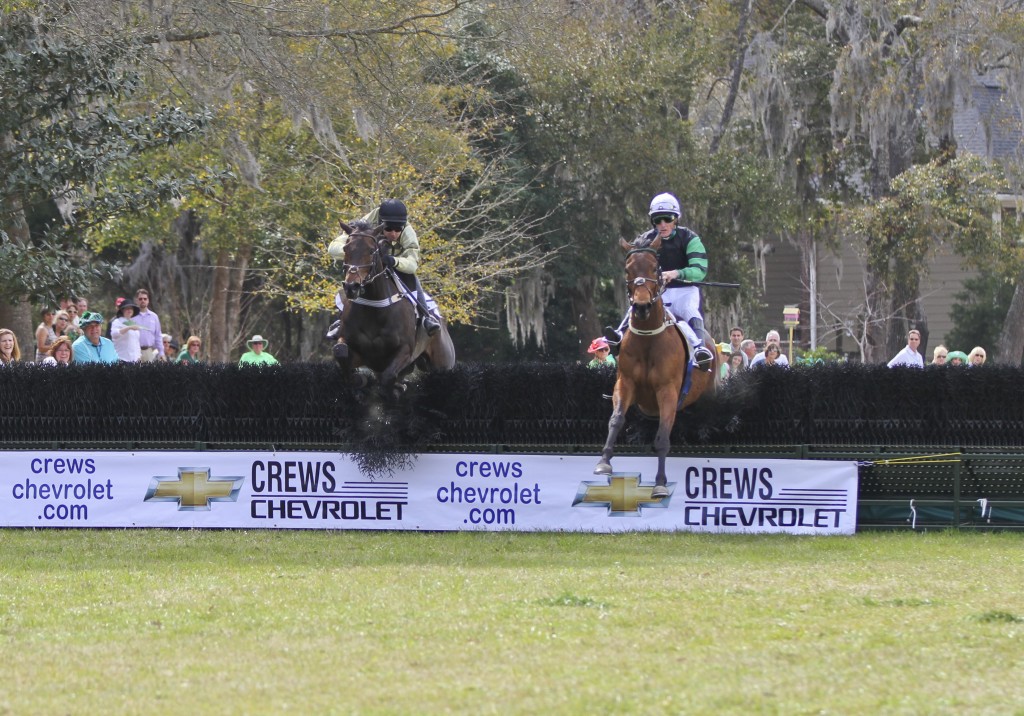 And the last jump…. where the horses land and gallop their final stretch to the finish line…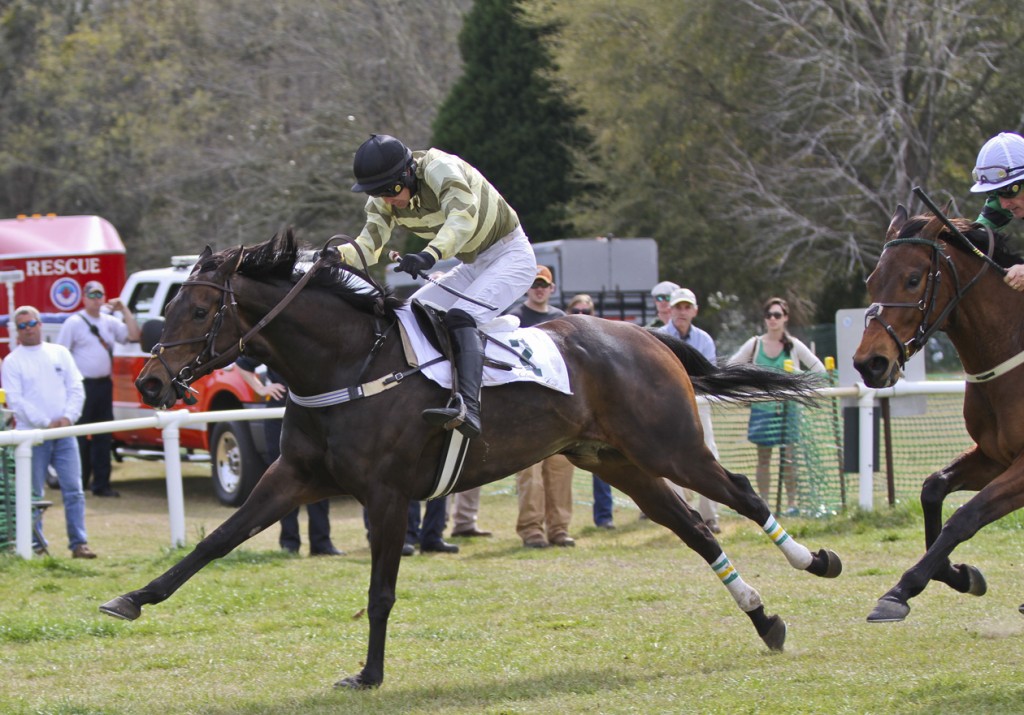 Pictured above is the winner of the final race of the day.  Mark Watts is the jockey riding "Inauguration" pictured in the final stretch of The Tattersall Whip.
 * All images are courtesy of Ashley Cline from EquestrianStylist.com