A Prestigious Equestrian Affair: The Carolina Cup 2012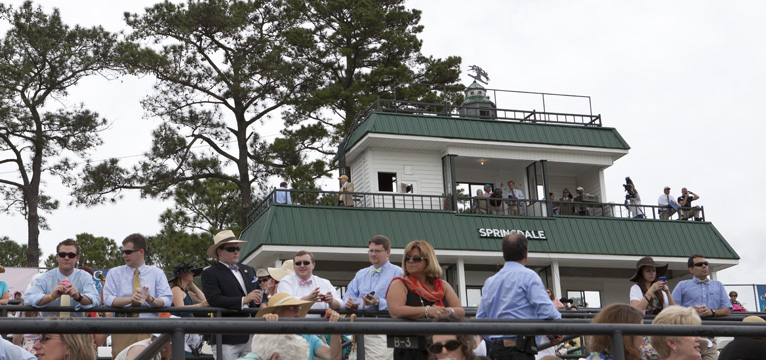 Bowties, pastels, derby hats, and (of course) Horses were the main attraction of style at the 80th anniversary of the Carolina Cup.  The Equestrian Stylist highly enjoyed this dapper steeplechase in the heart of Camden, South Carolina.  The gates of the Springdale Race Course opened at 9AM, and the first race began at 1:30 p.m.  Luckily, the weather was fantastic throughout the day: a bit overcast in the morning, and bright sunshine for the final races.  "Cup Day" is classified as one of the greatest traditions of South Carolina and possibly the most popular event on the National Steeplechase Calendar.
This was the first year Equestrian Stylist attended The Carolina Cup.  We were awestruck at the site of such beautiful people, a spectacular venue, and experiencing this prestigious equestrian lifestyle event.  Seersucker tents, horseshoe bowties, and equestrian style inspired derby hats caught our eyes as we strolled parts of the 600-acre facility.  It's no surprise that Lilly Pulitzer is one of the sponsors to this pastel preppy spring tradition.  College Park is a sight to see: a traditional fraternity/sorority gathering for southern schools: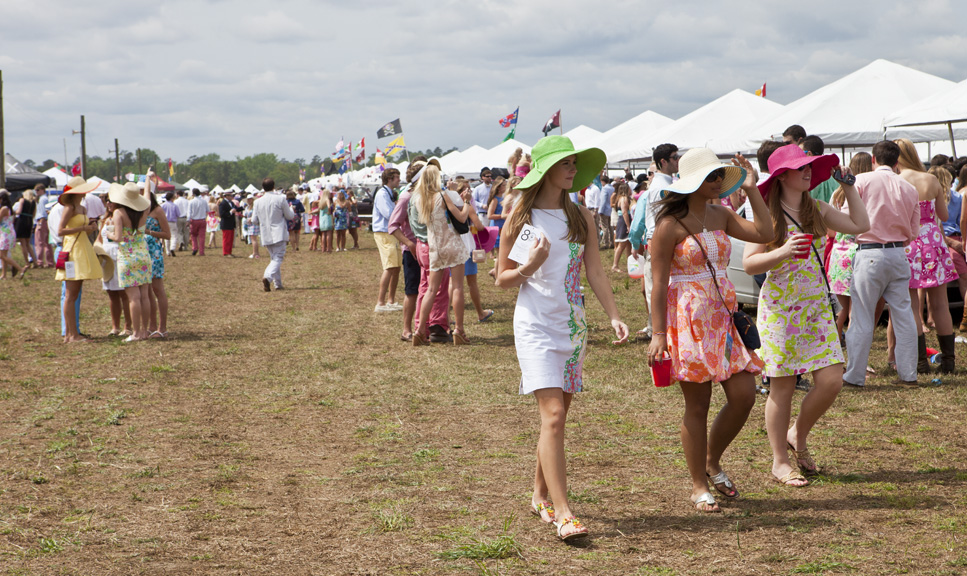 After wandering College Park, we found a lovely spot on the north side of the track.  We had never experienced an event where the horses gallop just feet away from the rail.  Boy, these thoroughbreds sure do know how to run, and jump!  The steeplechase consists of two to four miles, with four to six obstacles per mile that must be jumped.  The average racehorse stride is about 20 feet long.  Take a look at these powerful horses galloping around the bend: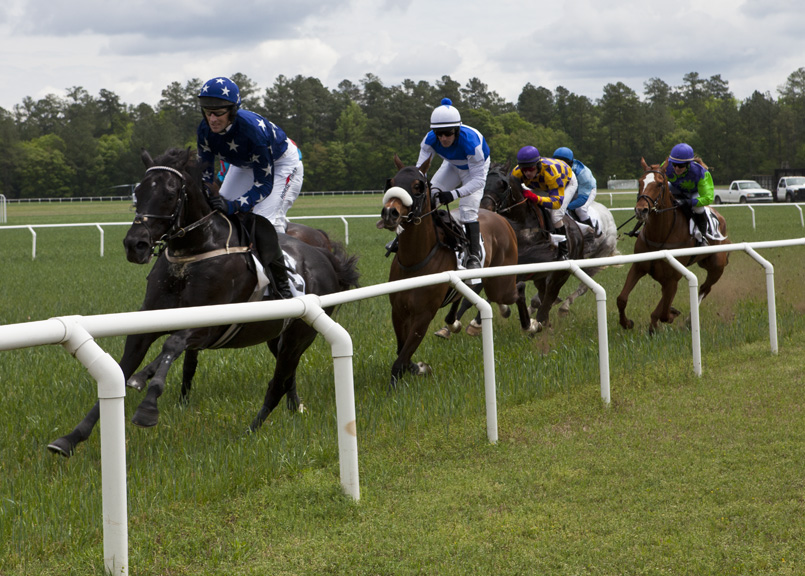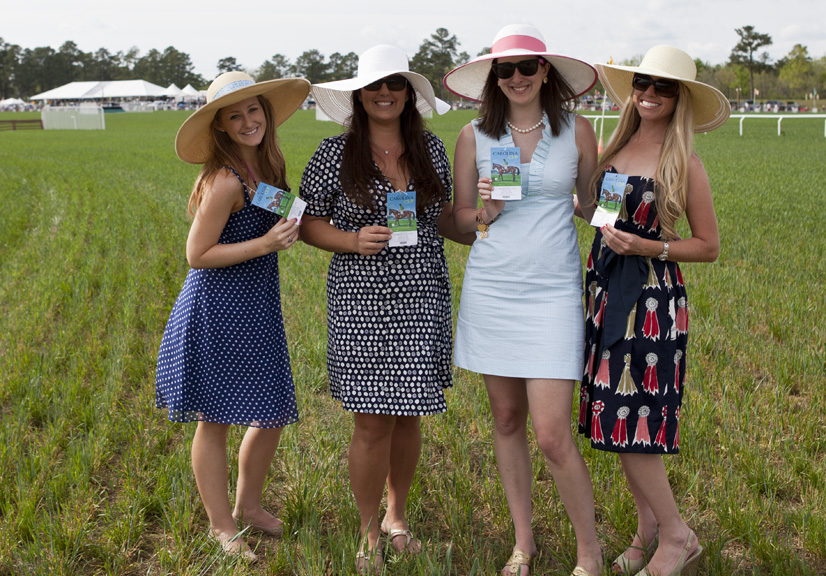 Pictured above: Emily Resimont in Vineyard Vines' Churchill Dot Dress, Amy Kilpatrick in a Lilly Pulitzer wrap dress, Billie Hartl in Lilly Pulitzer Seersucker Adeline Dress, with Ashley Cline (Founder of Equestrianstylist.com) in Anthropologie Highest Accolades dress.  
Wearing your ticket is required, and actually makes a great equestrian fashion statement to the derby-inspired outfits.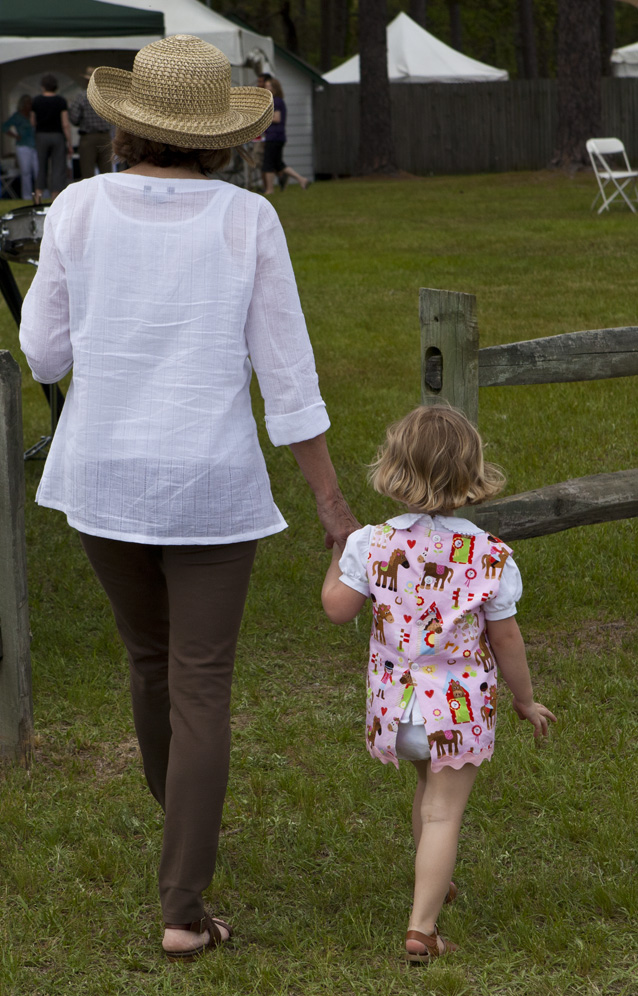 We also found little girls enjoy dressing in Equestrian Style.  We love this pink jumper with printed ribbons and ponies!
…And the winner of the BEST hat contest according to EquestrianStylist.com is…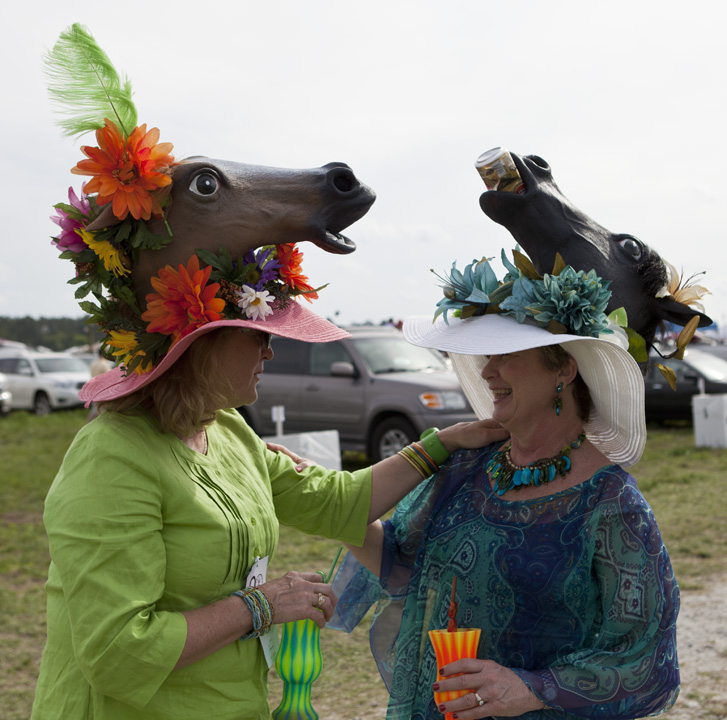 Reta Morel Whitten and Joy Belvin Hoffman from South Carolina.  These derby hats are handmade with horse head masks, silk flowers, and feathers.  These ladies sure did put some equestrian creativity into their outfit.  Fabulous and fun equestrian style!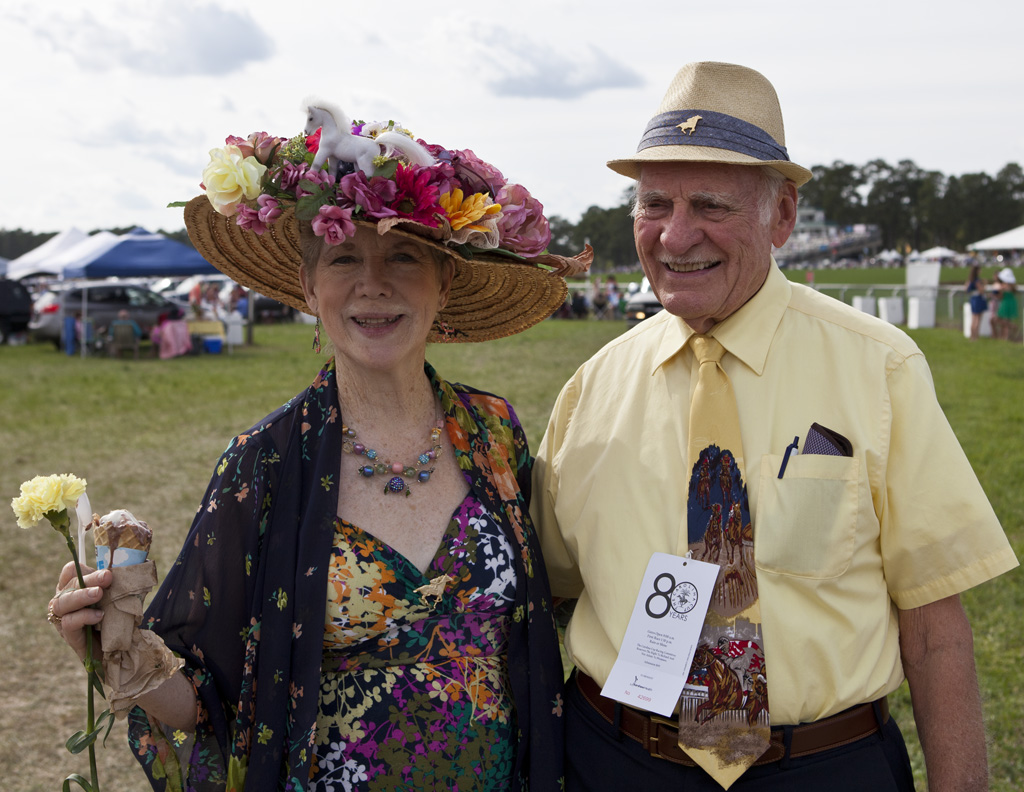 We would also like to recognize this adorable couple in their equestrian inspired Carolina Cup attire.  The silk flower straw hat with the white pony completes the entire outfit.  This gentleman's tie is fabulously jockey inspired.  This couple surely knows how to coordinate: Simply Stunning!
Equestrian Stylist had a great time finding some fabulous jockey and spectator equestrian style.   Stay tuned to see more from this fabulous equestrian affair.  The Carolina Cup is precisely a classic event all horse lovers should attend.  For more information on the Carolina Cup, please visit: http://www.carolina-cup.org