Riders Recipe Contest Winners
Thanks to all those who participated in the Riders Recipe Contest! This contest was judged by the number of "likes" on each photo/recipe.  The winner receives this Hatley Pink and White Horse Apron!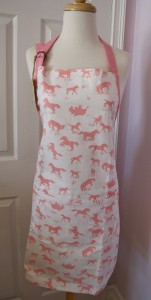 First Place goes to….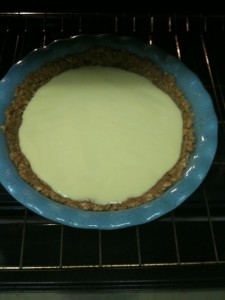 Authentic Florida Key Lime Pie
http://thesocialknight.blogspot.com/
Ingredients
1 1/2 cups finely ground graham cracker crumbs
1/3 cup white sugar
6 tablespoons butter, melted
1/2 teaspoon ground cinnamon (optional, but I used it)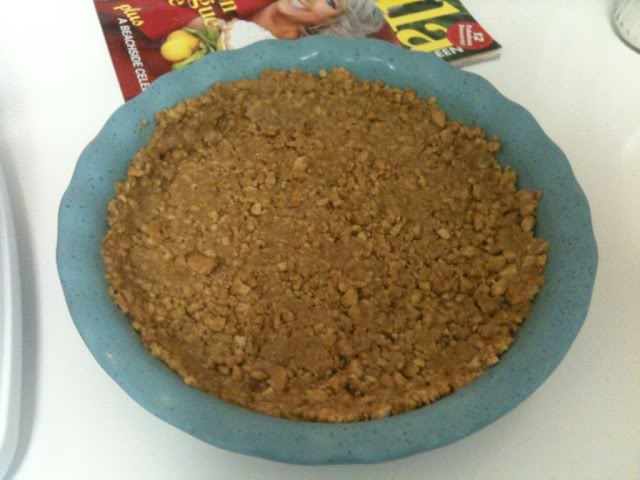 Some of you from Florida and other parts of The South may have heard of or seen Nellie and Joe's Famous Lime Juice in Publix or other grocery stores. The recipe I followed for the pie is on the back of every bottle of their fresh lime juice. Nellie and Joe also have other recipes straight from their kitchen in the Keys that you can check out here.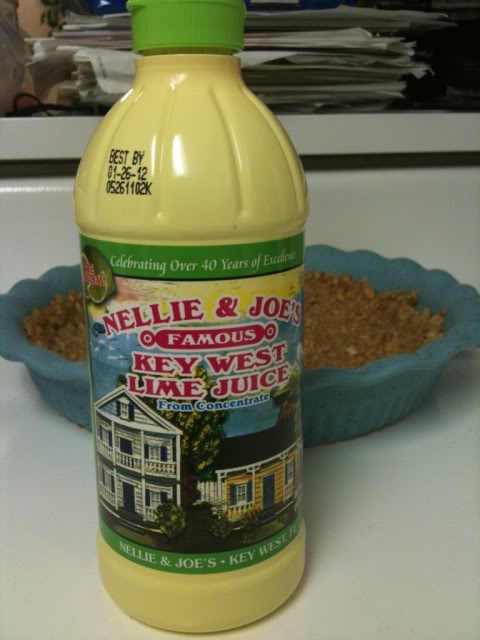 Ingredients for the pie
9″ graham cracker pie crust
14 oz. can of sweetened condensed milk
3 egg yolks (whites not used)
½ cup Nellie & Joe's Key West Lime Juice
I'll definitely be posting more pics and recipes from Nellie and Joe's. There's nothing like supporting your state products!
Bake for 15 minutes and you have the perfect Floridian dessert!
Second Place goes to…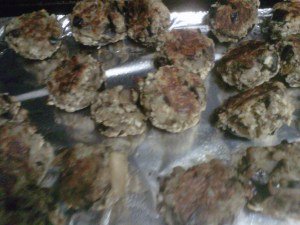 Baked Eggplant "Meatballs"
http://valentinasequineblog.wordpress.com/
Baked Eggplant "Meatballs" (A Healthier & Tastier Alternative to Meatballs) Simple Instructions/Preparation: Get two *Eggplants*, cut, dice, cook with a bit of EVOO until soft (10 mins), put aside to cool down (in a bowl), while that is cooling down you get one big onion, 2 cloves of garlic and cook until soft (7 mins) wait for that to cool down. In the meantime, get the *Panko* (or Bread crumbs), Flour, Egg (in a bowl reach). Once cool mix eggplant/onion/garlic into ball form, dip in flour, egg, Panko mix (with your fav. seasoning, I like Jamaican Jerk) until well coated, bake at 375 degrees for 30 mins, turning once.
Third Place goes to….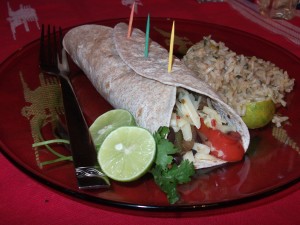 Vegetarian Fajitas w/ Cilantro Lime Rice 
By:
http://www.horsesandheels.com/
Vegetarian Fajitas- serves 4
4 whole wheat medium sized wraps
1 can black beans, drained
1 medium red pepper sliced into strips
2 medium green bell peppers sliced into strips
1 medium white onion sliced
8 oz shredded pepper jack cheese
1 Tbsp olive oil
1 tsp garlic powder
Cilantro Lime Rice
1 C brown long grain rice
2 C water
1 tsp olive oil
1 Tbsp shredded fresh cilantro
6 mini key limes, halved
1 Tbsp crushed red pepper
1 tsp sea salt
1 tsp black pepper
First cook the rice according to the directions on the package, it is usually 1 cup of rice & 2 cups of water. My rice isn't instant rice so it cooks the whole time I am preparing the fajitas. You may use any type of rice, yes even white rice if you don't want to be as health conscious. You will bring the rice to a boil & then let it simmer covered.
Meanwhile prepare the peppers & onion. Slice them lengthwise & add them to a large skillet with the olive oil. Cook over a medium heat stirring occasionally, in the end I like them to be seared just a little.
Once the peppers & onions are almost done, add the black beans (make sure they are drained well) & garlic powder. Stir & reduce the heat to low.
Finish the rice & you are almost done. When the rice is about 5 minutes away from being fully cooked add the cilantro, lime halves & seasonings.
Mix well & let the rice simmer for another 5 minutes, this allows the cilantro & limes to cook a little & release the flavors.
Remove from heat & finish the fajitas. Fill each wrap with about a fourth of the vegetable mixture & top with pepper jack cheese. Wrapping is not always easy… I don't do anything fancy but I do use tooth picks to hold the fajita in place.
Serve with a side of rice & garnish with cilantro & lime. The only thing missing from my meal is a margarita!
Fourth Place goes to..
.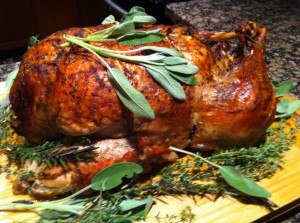 Turducken
Http://www.urbancountrystyle.com
Have your butcher debone:
1 20-25 lb. turkey
1 3-4 lb. chicken, and remove the legs
And pick up 4 boneless duck breasts while you are there
For the stuffing:
Add to a large bowl and mix:
8-10 slices whole grain bread, cubed
1.5 lb. ground pork (this year I am adding venison sausage instead)
1-2 large gala apples, cored and chopped with skin on
1 sweet onion, chopped fine
1 c. chopped fresh sage (about 1/4 c. dried-or to taste)
1 tsp. each salt and pepper
Enough milk or cream to bind the entire mixture together
Preheat the oven to 500 degrees F.
Now to assemble the bird:
1) Lay 2 rows of about 2 feet of butcher's twine on a large, clean surface
2) Place the deboned, butterflied turkey, skin side down on top of the twine and dust with salt and pepper.
3) Spread about 1/3 to 1/2 the stuffing on the open bird.
4) Lay the duck breasts on top of the stuffing in a way that covers as much of the surface as possible and dust them with a little salt and pepper too.
5) Spread about 1/2 of the remaining stuffing on top of the last layer
6) Lay the deboned, butterflied chicken on top of the stuffing layer, and salt and pepper this lightly as well.
7) Spread the last of the stuffing on top of the chicken.
Now carefully pretend you are a doc in charge of sewing the turkey back together by gently pulling the sides toward the middle and holding it there. An extra pair of hands really helps! Use the butcher's twine under your bird and tie him tight around the middle using both pieces of twine. If you need to, you can slip an extra piece of twine under the bird now and tie where it looks like it may not be secure. Trim the extra twine. Gently roll him over and truss his legs and tuck the wings under the butt. Place on a rack in the roasting pan and lightly salt and pepper the entire skin.
For the bird coating:
In a small pot melt together:
1/4 c. honey
1/4 c. butter
1/4 tsp. ground ginger
1/2 tsp. ground cinnamon
Pour this melted mixture as evenly over the bird as you can. Trust me, do not skip this coating, it makes the bird beautiful and the gravy is amazing!
Add two cups of water to the bottom of the roaster, being careful not to get it on the turkey, cover, and place in the preheated oven. After 15 min. turn the oven down to 300 to 325 and slow roast for about 5 hours, or until the internal temperature at the chicken/stuffing level reaches at least 155 degrees F. Remove the roaster's cover and let bird brown for about 20 minutes, watching carefully as this happens quite quickly due to the honey. Carefully remove the bird to a large cutting board and tent with foil to rest for at least 1/2 an hour.
Make your gravy your usual way (I make a roux in a separate pot–real butter and flour only please–and whisk the pan juices along with a little more chicken stock or water and s & p) but be sure to skim the fat from the juices beforehand as the duck makes quite a contribution.
When it's time to slice the bird, you can cut right across the middle of the breasts and through to the lower layers so everyone gets a little of everything! Delicious!!!
—————
I hope you enjoyed the Riders Recipe Contest!
Equestrian Stylist LOVES contests.  If you have a contest idea, please feel free to contact AshleyC@Equestrianstylist.com.  Happy Wednesday!