Equestrian Stylist's Rider's Recipe Contest
Hey Riders!  I know you all love to cook and bake in your spare time SO, I am running a contest this week.  You can post anything you would like from snack recipes, deserts, dinner, breakfast, lunch, for you OR your horse!  Join my facebook page and start posting!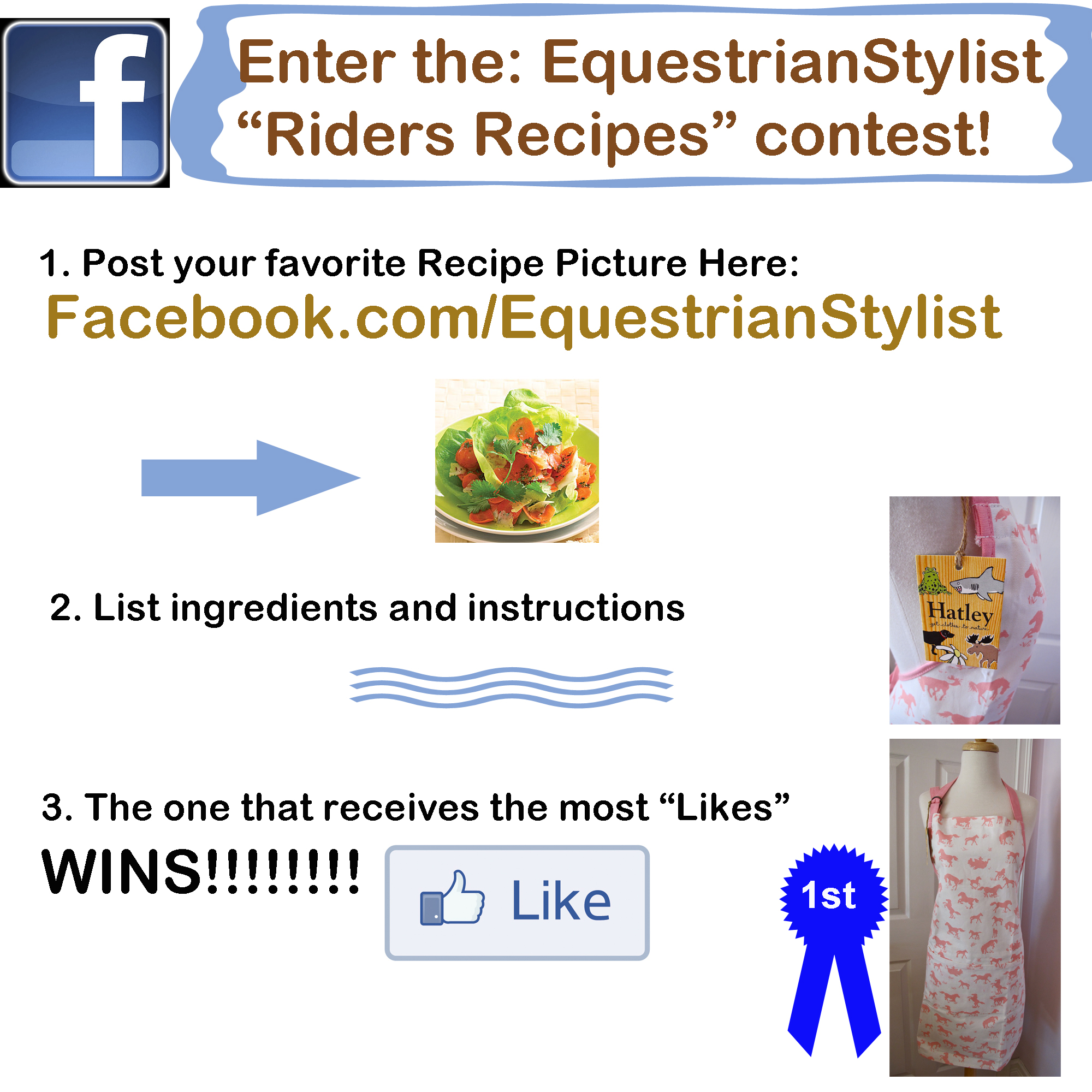 This Hatley brand apron is one size fits all and is adjustable!  1st, 2nd, and 3rd place winners will be featured on Http://www.EquestrianStylist.com. Well, time's-a-wastin so, Get Cookin' Cowgirls!